Most adults are well-practiced at handing out Halloween candy for trick-or-treaters on Halloween.
For a U.S. President, the tradition of handing candy to trick-or-treaters at the White House is far easier than negotiating trade deals with foreign countries, deescalating international and domestic conflicts, and working to get support for policy.
---
Trump still managed to make it awkward.
The President and First Lady Melania Trump were giving candy to a child dressed as one of the Minions from Pixar's Despicable Me.
Instead of placing the candy in the child's bag, they inexplicably placed it atop the head of the child's inflatable costume, sending the sweets sliding into the bag of a nearby Spider-Man.
Watch below.
Like...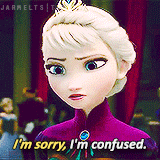 Giphy
People were struggling to figure out just what was going on here.
However, people had some ideas.
We just hope the minion got their candy.
The book A First-Rate Madness: Uncovering the Links Between Leadership and Mental Illness is available here.