Most adults are well-practiced at handing out Halloween candy for trick-or-treaters on Halloween.
For a U.S. President, the tradition of handing candy to trick-or-treaters at the White House is far easier than negotiating trade deals with foreign countries, deescalating international and domestic conflicts, and working to get support for policy.
---
Trump still managed to make it awkward.
The President and First Lady Melania Trump were giving candy to a child dressed as one of the Minions from Pixar's Despicable Me.
Instead of placing the candy in the child's bag, they inexplicably placed it atop the head of the child's inflatable costume, sending the sweets sliding into the bag of a nearby Spider-Man.
Watch below.
Like...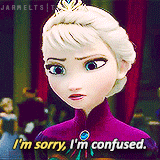 Giphy
People were struggling to figure out just what was going on here.
@NotoriousGRC You had one job,just one put the candy in the bag 🤪🤷‍♀️😂

— Juliet (@Juliet) 1572389397.0
@NotoriousGRC Good grief he can't do anything normal

— Lula ❤️ (@Lula ❤️) 1572401125.0
@NotoriousGRC He looks awkward AF. Doing normal things is expecting too much of him.

— 𝐄𝐱𝐡𝐚𝐮𝐬𝐭𝐢𝐩𝐚𝐭𝐞𝐝 ✊🏽🥃🏀🏈 (@𝐄𝐱𝐡𝐚𝐮𝐬𝐭𝐢𝐩𝐚𝐭𝐞𝐝 ✊🏽🥃🏀🏈) 1572373872.0
@NotoriousGRC HE CAN'T DO ANYTHING RIGHT!

— shane (@shane) 1572392457.0
@NotoriousGRC This man truly leaves me speechless every single day. Like how, why!!!???

— vanessa gresley (@vanessa gresley) 1572392435.0
However, people had some ideas.
@NotoriousGRC he is incapable of basic human empathy he enjoys cruelty he hates being forced to do this sort of event instead of golfing

— Clark Oliver (@Clark Oliver) 1572376467.0
@NotoriousGRC He can't even close an umbrella! How could he know?

— Christine Loriol 🔴 (@Christine Loriol 🔴) 1572371779.0
@NotoriousGRC He has absolutely no interest in being there

— Cyn (@Cyn) 1572396040.0
We just hope the minion got their candy.
The book A First-Rate Madness: Uncovering the Links Between Leadership and Mental Illness is available here.