Tag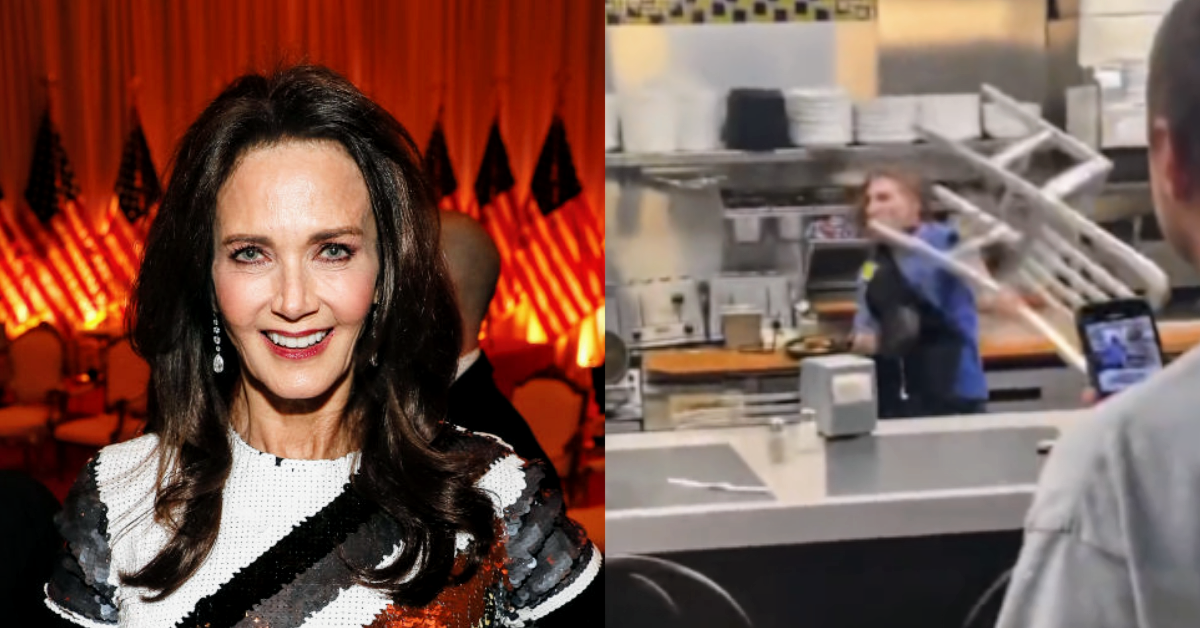 Paul Morigi/Getty Images; @MekkaDonMusic/Twitter
Remember the great Waffle House fight of 2022?
A video of the insane patrons vs. employees all-out brawl was captured at an Austin, Texas Waffle House and quickly went viral. While the entire scuffle was absolutely out of control, one particular move caught the attention of the internet.
The employee effortlessly blocked the chair and slammed it to the floor.
\u201cShe needs to be the lead in the next action film. Waffle House job training is off the chain \ud83d\ude2b\ud83d\ude2b\u201d

— Mekka Don (@Mekka Don) 1672167151
Twitter went wild with replies, and one Wonder Woman fan even notified Amazonian superhero Lynda Carter.
Carter replied:
"I did not catch anything...but clearly she did?"
\u201cI did not catch anything\u2026 but clearly she did?\u201d

— Lynda Carter (@Lynda Carter) 1672246588
Carter eventually got in on the fun, posting a fight scene of herself as Wonder Woman taking on—you guessed it—a chair.
Carter quipped:
"I trained at Waffle House."
Twitter couldn't handle it.
DC Comics—which owns the Wonder Woman character—even responded with "Canon."
Others were absolutely entertained, as well.
WW still killing the game!
— Michelle Wilson (she/her) (@MichelleLWil) December 29, 2022
\u201c@ELeeZimmerman @RealLyndaCarter Yep, but you know there\u2019s a Waffle House everywhere. There\u2019s a good chance there are two at the main intersection in downtown Thermyscira.\u201d

— Lynda Carter (@Lynda Carter) 1672330871
Between her "touching grass" PSA, defending trans rights, roasting Trump and explaining the difference between sci-fi and fantasy, Carter may just also be Wonder Woman of Twitter.
For your viewing pleasure, please enjoy the epic chair deflection in the key of Wonder Woman below.