Tag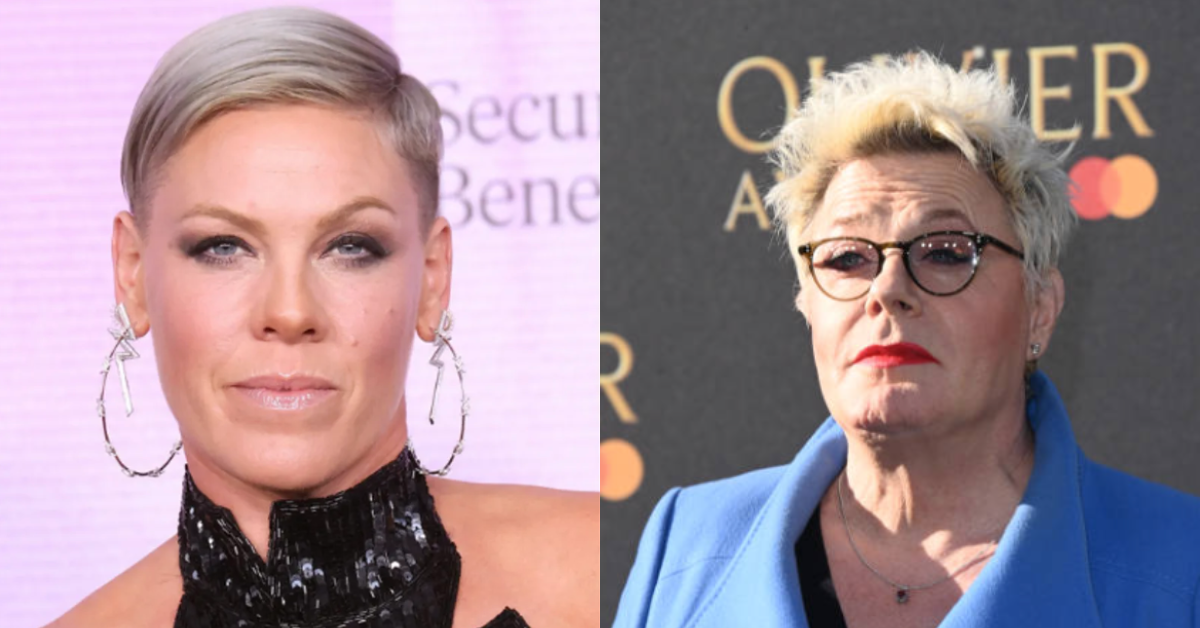 Taylor Hill/FilmMagic/Getty Images; Stuart C. Wilson/Getty Images
Singer P!nk celebrated her 44th birthday last week and promptly shut down a troll who used a photo of comedian and politician Suzy Eddie Izzard to mock her using transphobic tropes.
Pink was assured in her response, saying the troll's actions offer "a good lesson in ignorance" for her children, writing:
"Thank you so much. I just showed my 12 year old daughter your post. I explained to her that I've never met you, I don't know you, and I have no idea why you would go out of your way to be hateful."
t was a good lesson in ignorance. Thank you. I still don't know you. Congrats."
"You're no one."
You can see P!nk's post below.

After one user on X, formerly Twitter, empathized with the singer and referred to such trolls as "the worst," she responded with the following observation:
"Yes. Some. What these kind of people are are anonymous, lonely, and miserable. But most people are smart, good, and rad."
You can see her post below.
After telling off the troll again for a "wasted opportunity" because there are "so many pictures you could've chosen that were actually me that were worse than this picture," she explained why she responded the way she did:
"I post these things to show the kids I know—my own kids as well, that we are all occasionally treated badly. I show them because they know me, and they know that my self-esteem does not rely on the opinions of others."
"Nor does it ely on how many tickets I sell. Good/bad. Whatever. I love Me."
You can see her post below.

Many praised the singer for speaking out.

P!nk has long been an ally to the LGBTQ+ community and has used her high profile to condemn hatred and bigotry.

In June, she criticized a group of protesters who descended upon Orlando's Disney World waving Nazi flags and supporting Florida Governor Ron DeSantis, expressing anger and disgust at their fascist ideology.
She has also previously scoffed at "the state of social media" and "keyboard warriors" who spend their time attacking celebrities, saying she stopped sharing pictures of her children on social media to protect them from backlash and to respect their privacy.