Tag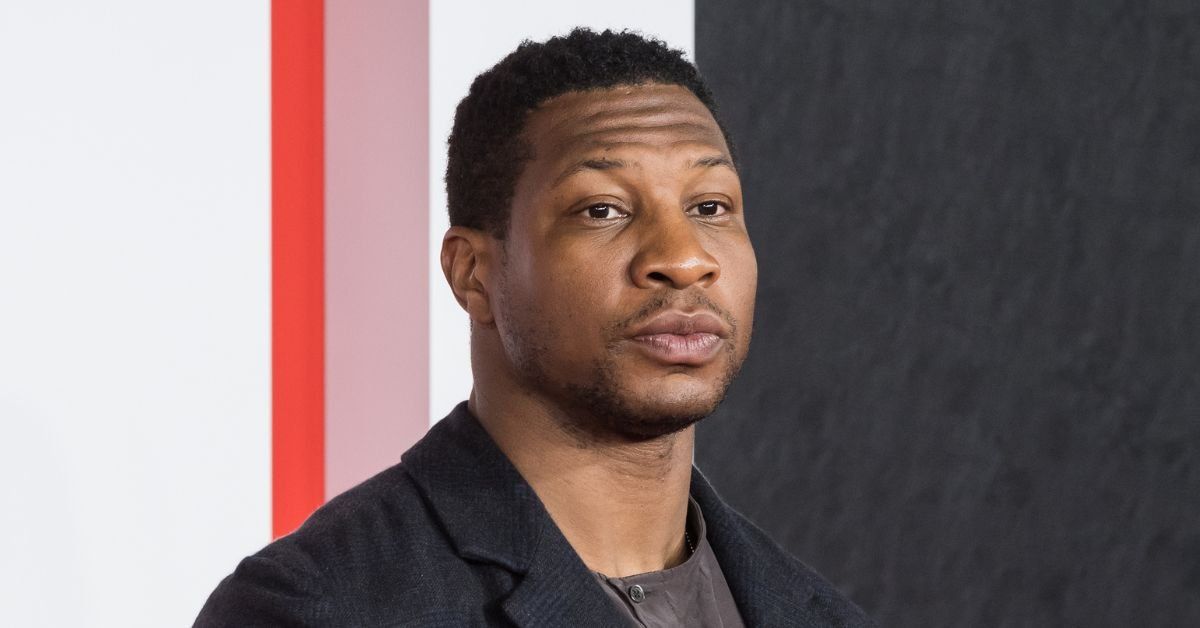 Wiktor Szymanowicz/Future Publishing via Getty Images
Actor Jonathan Majors, who currently stars in Marvel's Ant-Man and the Wasp: Quantumania, got the internet buzzing with his new cover shoot for Ebony Magazine.
On the cover of this month's issue of the magazine focusing on Black news, culture, and entertainment, Majors was featured perched on the back of a vintage upholstered loveseat draped in a fluffy pink coat.
His legs were crossed in a boot-jean combo and his chest was exposed, save for the dangling keys necklace.
Majors' confident gaze at the camera said it all–he was comfortable in his skin and was not about to give up his seat anytime soon.
The magazine's Instagram page shared the issue cover with the caption:
"Jonathan Majors gets deep about why acting humbles him more than anything."
"Experience the full cover on EBONY.com, via link in bio and don't forget to check out 'Ant-Man and the Wasp: Quantumania' which comes out today."
Here's another look from the photo shoot.
Majors plays the lead villain Kang the Conqueror in the new Ant-Man movie. He will star alongside Michael B Jordan in the new Creed sequel.
The post's caption included a quote from Majors, who described being an actor as a "humbling" experience.
"Being an actor has never been an ego trip for me. Quite the opposite; it's quite humbling."
"You're always playing somebody bigger, faster, stronger, smarter than you, deeper than you."
Many admirers enjoyed his pretty-in-pink photo shoot.
But not everyone approved.

Trolls let their objection to the "effeminate" photoshoot be known by questioning Ebony's choices for its cover.

They also flooded the post with sexist and homophobic comments.

In the issue, Majors expressed wanting to challenge society's limited visual perceptions of individuals.

"What I'm trying to do with my work is show nothing is monolith—not Blackness, not maleness, not comic book villains."
Majors said he was inspired by one of his favorite basketball players, 11-time NBA All-Star Allen Iverson, in preparation for the photo shoot.
Stylist Alexander-Julian Gibbson said he was inspired by the "flyest character"–the eccentric antagonist Donquixote Doflamingo from the popular Japanese anime franchise One Piece.
Below is a clip from behind the scenes shared by Gibbson.

The California native had a troubled childhood, influenced by his experiences growing up with ex-convicts for neighbors who reflected both negative and positive values.
Majors eventually found solace in the world of theater after being moved by Heath Ledger's take on the Joker in Christopher Nolan's The Dark Knight.
Seeing Ledger handle the complexity of his character reminded Majors of growing up with his former criminal neighbors who struggled with moral dualities.
It led him to become an actor to inspire others like Ledger did before him.
In 2019, the Yale School of Drama alum came to prominence in the independent feature film The Last Black Man in San Francisco.
The following year, he gained wider attention in HBO's supernatural period drama, Lovecraft Country. He played the character of Atticus "Tic" Freeman, and his critically-acclaimed performance was dubbed by Vogue as "the emotional core of the show."

He joined the MCU in 2021 playing different iterations of Kang–including Rama-Tut, Scarlet Centurion, and Immortus.

Most recently, it has been confirmed Majors will be playing "arguably the best rebounding forward in NBA history," Dennis Rodman, in Phil Lord & Chris Miller's 48 Hours in Las Vegas.