Tag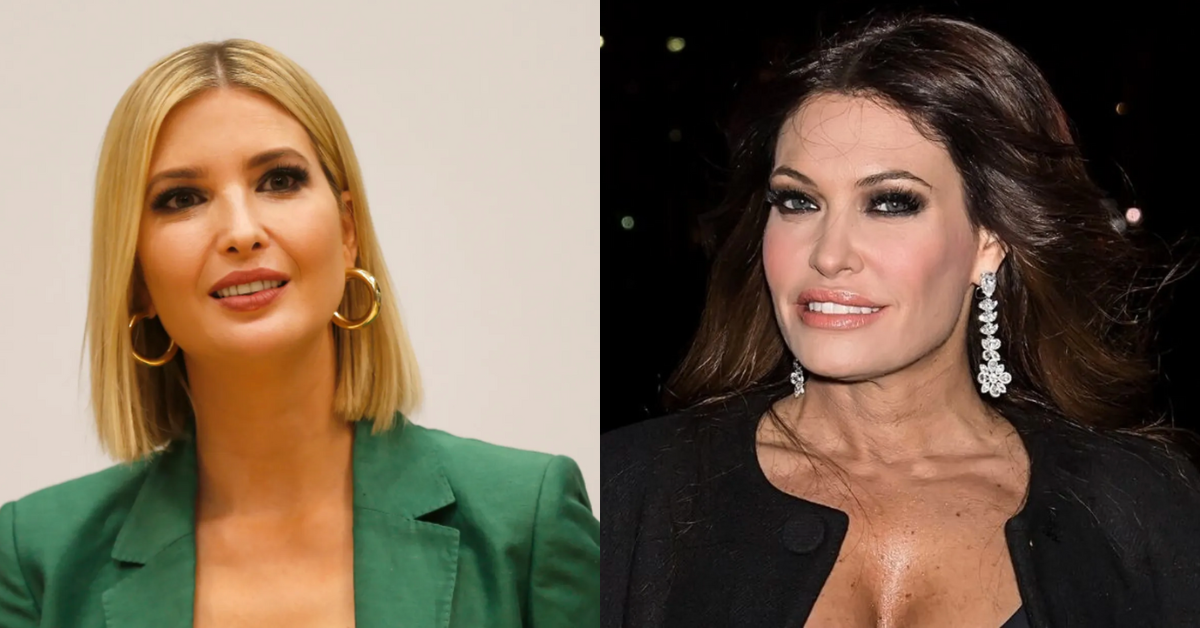 Ron Jenkins/Getty Images; Gilbert Carrasquillo/GC Images/Getty Images
Tiffany Trump married her longtime boyfriend Michael Boulos at Mar-a-Lago over the weekend after the festivities were nearly derailed by Hurricane Nicole, which struck the Florida coast.
Trump's half-sister, Ivanka Trump, took several photos during the event and posted them to Instagram, including a group photo of herself, the bride, her stepmother Melania Trump, her brother Eric's wife Lara Trump, and Tiffany's mother Marla Maples all dressed in pastels.
Ivanka Trump praised her half-sister, saying she "radiates love, compassion and grace."
You can see the photos below.

However, eagle-eyed social media users noticed one major detail—who she cropped out.
Ivanka Trump had chosen to crop out Kimberly Guilfoyle, the longtime girlfriend of her brother, Donald Trump Jr.
Guilfoyle was the only person in the photo who wasn't dressed in pastels, attending the wedding in a black dress and dark eye shadow.
You can see the photos side by side below.

It's difficult not to interpret the decision to crop out Guilfoyle as a calculated move by the image-obsessed Ivanka Trump, who served as her father former Republican President Donald Trump's most trusted senior adviser.
It is not unlikely that she cropped out Guilfoyle because she didn't stick to the color palette, speculation that spawned the following meme, which shows Ivanka Trump—quite literally—slapping her future sister-in-law out of the photo.
It was the sort of petty move people have come to expect from the Trump family, but something about it happening during a family wedding—and not adversely impacting the entire country—made it much sweeter.
People couldn't resist commenting with their own quips and observations.
Guilfoyle is the former wife of California Democratic Governor Gavin Newsom. The two divorced in 2006 and Guilfoyle's second marriage—to furniture heir Eric Villency—ended in divorce in 2009.
Guilfoyle began dating Donald Trump Jr. in 2018, marking a sharp rightward turn in both her personal life and her politics. The two became engaged in December 2020, though the news was not made public until January 2022.
She is reportedly not popular with the Trumps, and a 2019 profile of Ivanka Trump in The Atlantic revealed that Guilfoyle was not invited to a family Thanksgiving dinner and that the elder Trump had openly commented on her attractiveness.