Tag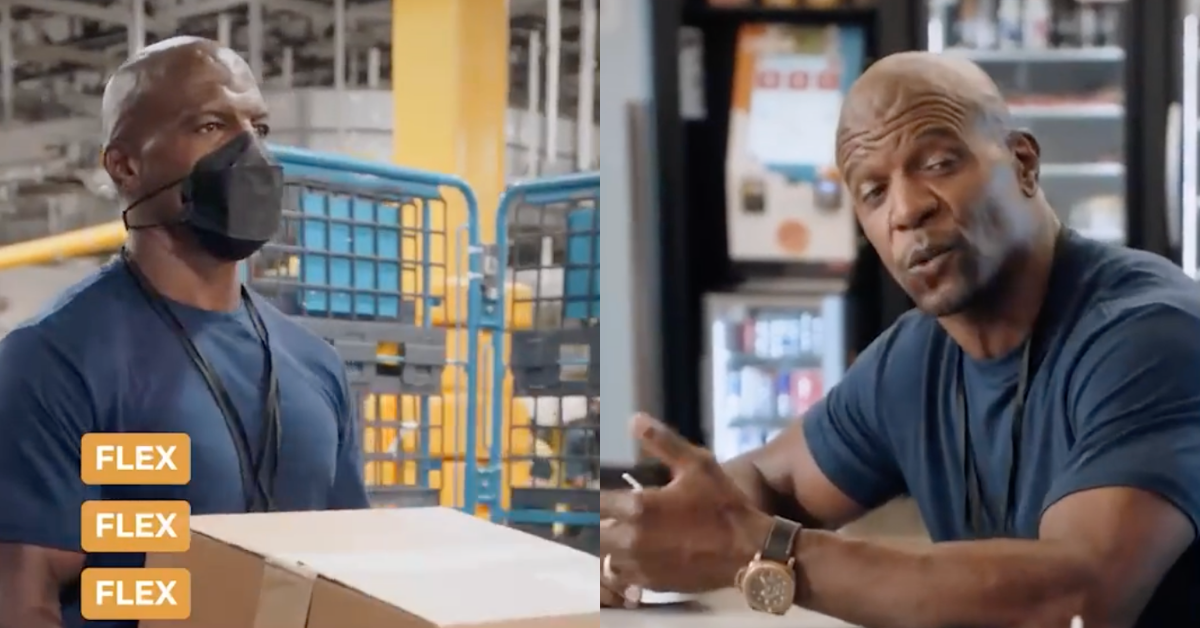 @terrycrews/TikTok
TV and film star Terry Crews is facing backlash after an advertisement featuring him trying to convince people to work for Amazon went viral.
The commercial features Crews working in an Amazon warehouse, having discussions about how Amazon pays for its employees' tuition as well as painting the workplace as an exciting opportunity to drive a forklift.
@terrycrews

#ad @Amazon has got gigs (and benefits) for days. So, check them out. Like now!
Unfortunately for Crews, Amazon's reputation precedes it.
This is Terry Crews cosplaying as a poor person to do an ad for union busting.
He's basically John Cena's character from Suicide Squad now. https://t.co/Inb5MBKFTk
— Elie Mystal (@ElieNYC) November 10, 2021
Terry Crews undoubtedly made more money LARPing as an Amazon employee for 30 seconds than any one of the actual warehouse workers will make in an entire year. https://t.co/Qpv3TQnZEt
— Type 1 Diabreadstick (@TheLaxLex) November 11, 2021
As an actual warehouse worker that's worked from the bottom up; if you see this video, it's a sign to quit your job. It's working. The strikes are really working. https://t.co/mvpKcyMz52
— 🇯🇲 (@BIackJesus_) November 10, 2021
Amazon has many bad stories circulating online about how it treats its employees.
Some employees were forced to work so long without a break they resorted to relieving themselves in water bottles.
Workers also reported being punished for stopping work long enough to briefly speak to their managers.
However, Crews released a second ad for Amazon recruitment not long after the first, featuring him working out with Amazon boxes and advertising the company's "flexible schedule."
@terrycrews

#ad @Amazon jobs work around your schedule. Not the other way around. Whaaaat?!!! Check it out.
I wonder how much they paid @terrycrews that could have been used to pay workers an actual livable wage or otherwise improve the well-documented poor conditions that workers face when they aren't a rich celebrity followed by a camera crew. https://t.co/IK7aRrGN4p
— Ezra (@GrandmasterEzra) November 10, 2021
The advertisements were removed from Amazon's TikTok account, but remain available on Crews' TikTok and via a third-party on Twitter.