Tag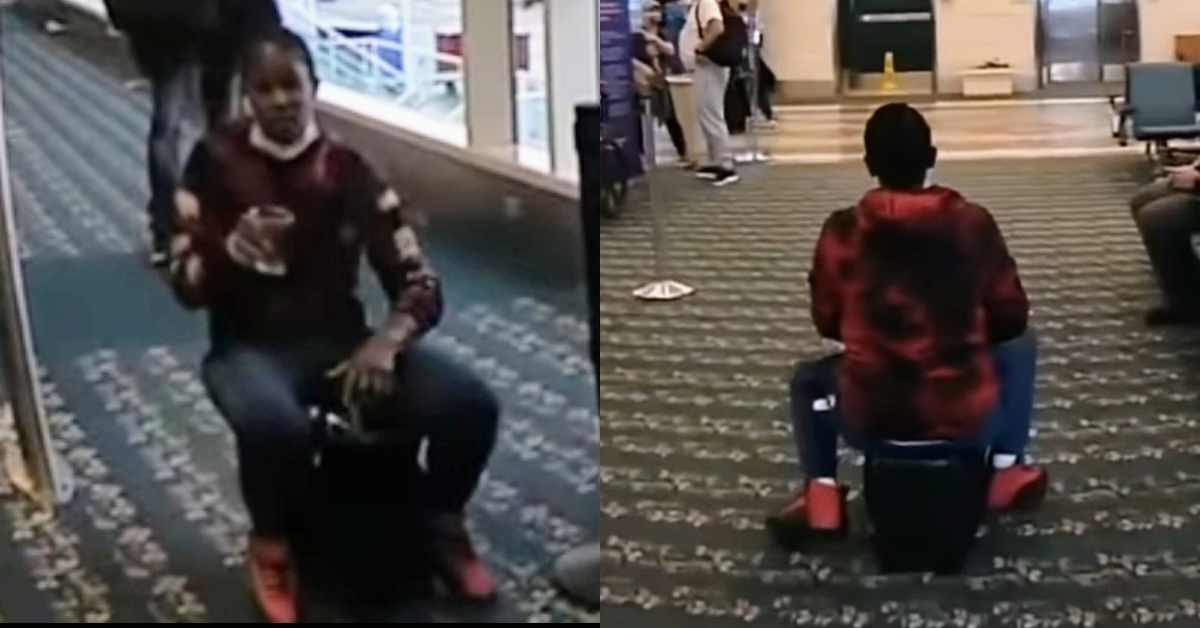 WKMG News 6/YouTube
Can you be charged with operating a motorized vehicle while intoxicated if the "vehicle" is a suitcase?
It's a question the world is about to get their answer to after a drunk woman led airport police on a not-exactly-high-speed chase mounted atop her motorized luggage. Footage of the chase, which happened in April of 2021, has just been released and social media definitely noticed.
The scenario sounds like something straight out of an action comedy, but it played out here in the very real Orlando International Airport. Yes, Orlando Florida—which makes Chelsea Alston an honorary Florida Woman!
Airport staff reported Chelsea earlier for being intoxicated and causing a scene before her flight from Florida to New York. Officer Andrew Mamone answered the call and attempted to deescalate things.
Chelsea told Officer Mamone she had been at the airport for hours, she didn't "want no beef" and claimed not to be too drunk. Her behavior when told she would need to sit this flight out so she could sober up indicated that there was now, in fact, beef.
She lashed out at Mamone, repeatedly telling him to suck her d*ck.
And then she took off on her suitcase.
Officer Mamone, armed with a sense of humor, gave chase. His commentary and attempts to playfully wrangle her out of a secure area have people praising the officer.
At one point he even tried turning it into a race to see if he could get Chelsea to cooperate:
"'Chelsea, I'll race you! Let's just let's just roll our little wheels to the other side of TSA OK, because this is the secured area. I gotta have you on the other side - then I promise you I will leave you alone."
Chelsea, not motivated to go for the gold, didn't budge. Backup was called and she was eventually arrested after she refused to leave a secure area and spit at the officer.

You can watch the footage yourself.
Reports indicate Chelsea continued lashing out after her arrest, eventually causing over eleven thousand dollars ($11,000) of damage to the arresting officers vehicle.

Her charges now include battery on a police officer and damaging a police vehicle for tearing up the headliner and defecating on the seat.
Social media, as we said, definitely noticed this story.
All told, Chelsea Alston now faces approximately as much as five years if convicted.