queen elizabeth ii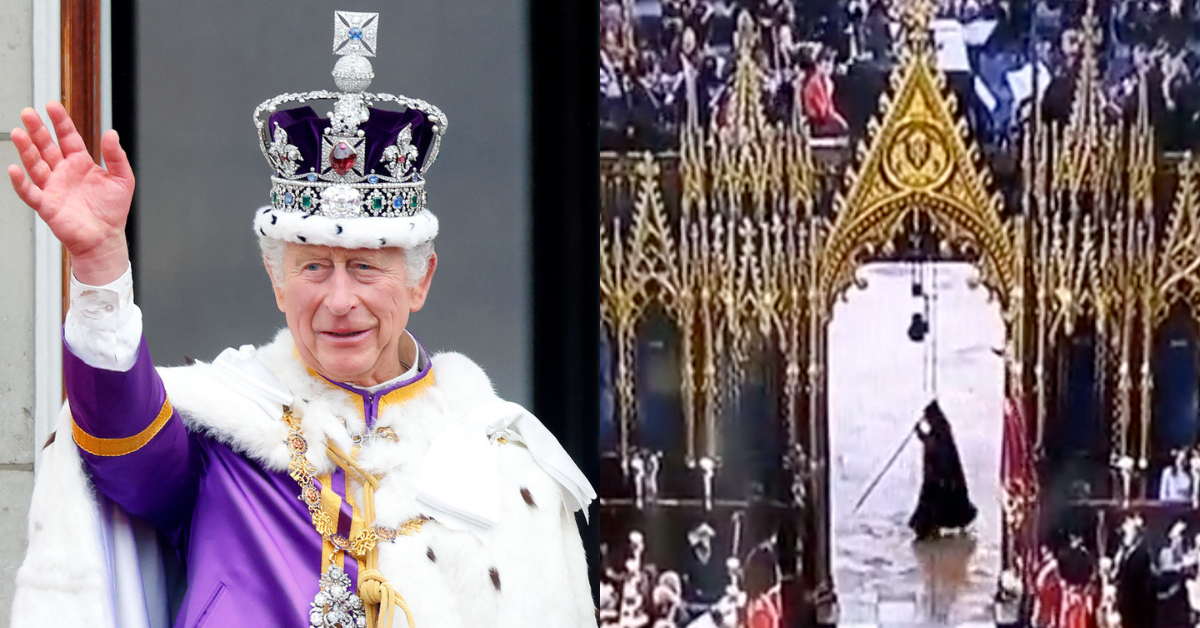 Max Mumby/Indigo/Getty Images; BBC
The coronation of King Charles III on Saturday was marked by a spooky surprise as Twitter users reported seeing the Grim Reaper among the crowd. Multiple viewers shared television footage that appeared to show a cloaked figure with a scythe.
The clip was just one of many that went viral on social media related to the coronation.
You can see the video below.

Twitter users quickly ran with it.
And their observations were hilarious.
Westminster Abbey later identified the figure as a verger—a member of the abbey community who assists with religious services but who is not a member of the clergy.

Despite the hype, the coronation did not draw as many viewers as the funeral of King Charles' mother last year.

Over 20 million people in the United Kingdom tuned in to watch the coronation, but the ceremony still fell short of expectations. Average viewing figures for the two-hour service at Westminster Abbey were around 18.8 million, according to data provided by the UK Broadcasters' Audience Research Board (BARB).
While the numbers are impressive, they pale in comparison to the 28 million people who watched the funeral of Queen Elizabeth II in 2022. King Charles III and his wife remain controversial figures over their adulterous affair while both were married.
The audience figures for the coronation peaked at 20.4 million, according to BARB. The BBC took the lion's share of viewership, with around 15 million people watching across its BBC One and Two channels.
However, not everyone was pleased with the coronation.
A group of anti-monarchy demonstrators turned out to protest the event. London's Metropolitan police made 64 arrests on the day with four people being charged with an offense.
Republic—Britain's largest anti-monarchy group—criticized the police response, saying the "protest was curtailed to protect the image of the king and called the arrests "an absolute disgrace."
Despite the mixed reactions, King Charles III is now officially on the throne and many will be watching closely to see how he handles the role.
Keep reading...Show less