Tag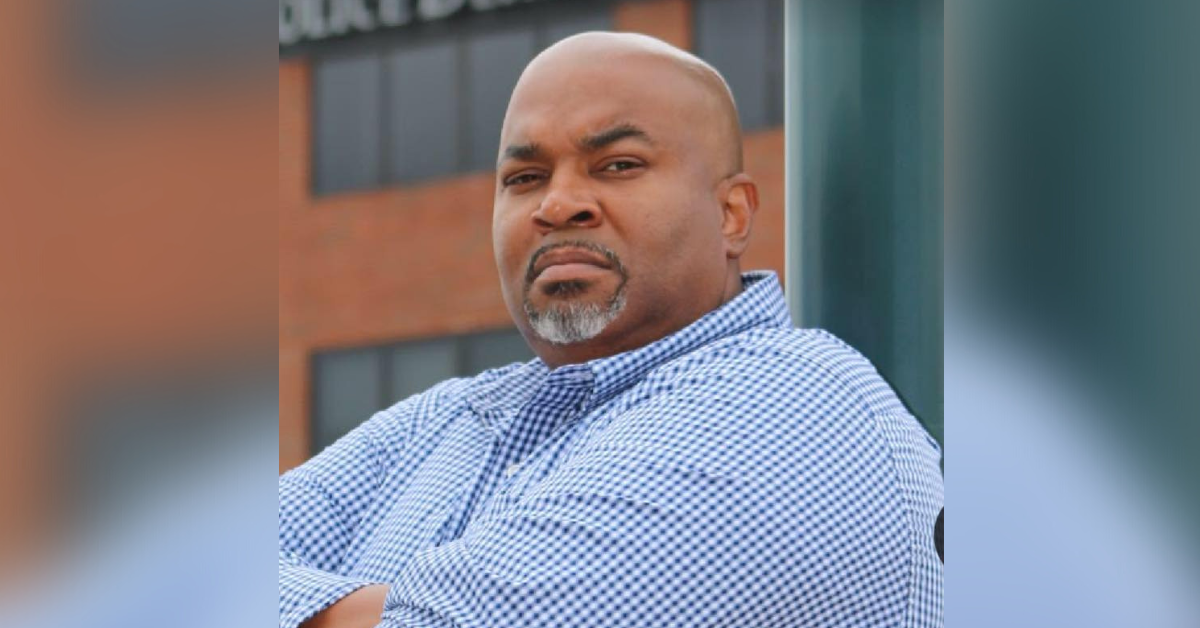 Mark Keith Robinson/Facebook
North Carolina Lieutenant Governor Mark Robinson, who is a front-runner Republican candidate for governor, has come under fire for his harsh remarks about the survivors of the 2018 mass shooting at Marjory Stoneman Douglas High School in Parkland, Florida.
Robinson, whom former President Donald Trump called "one of the hottest politicians in our country," referred to students as "spoiled, angry, know it all CHILDREN" and "silly little immature 'media prosti-tots'" less than two weeks after the shooting.
In an unearthed Facebook rant, Robinson also mocked Parkland students and activists, including David Hogg and X González, who became advocates for gun control after the massacre. Robinson claimed that if conservative principles had been put into place two days before the shooting, the "spoiled little bastards" would have "kicked and screamed like babies in a crib."
Robinson went on to claim that a "liberal syndrome of rectal cranial inversion mixed with a healthy dose of just plain evil and stupid" permeated the school, whose students he said were "making irritating noise."
You can see his post below.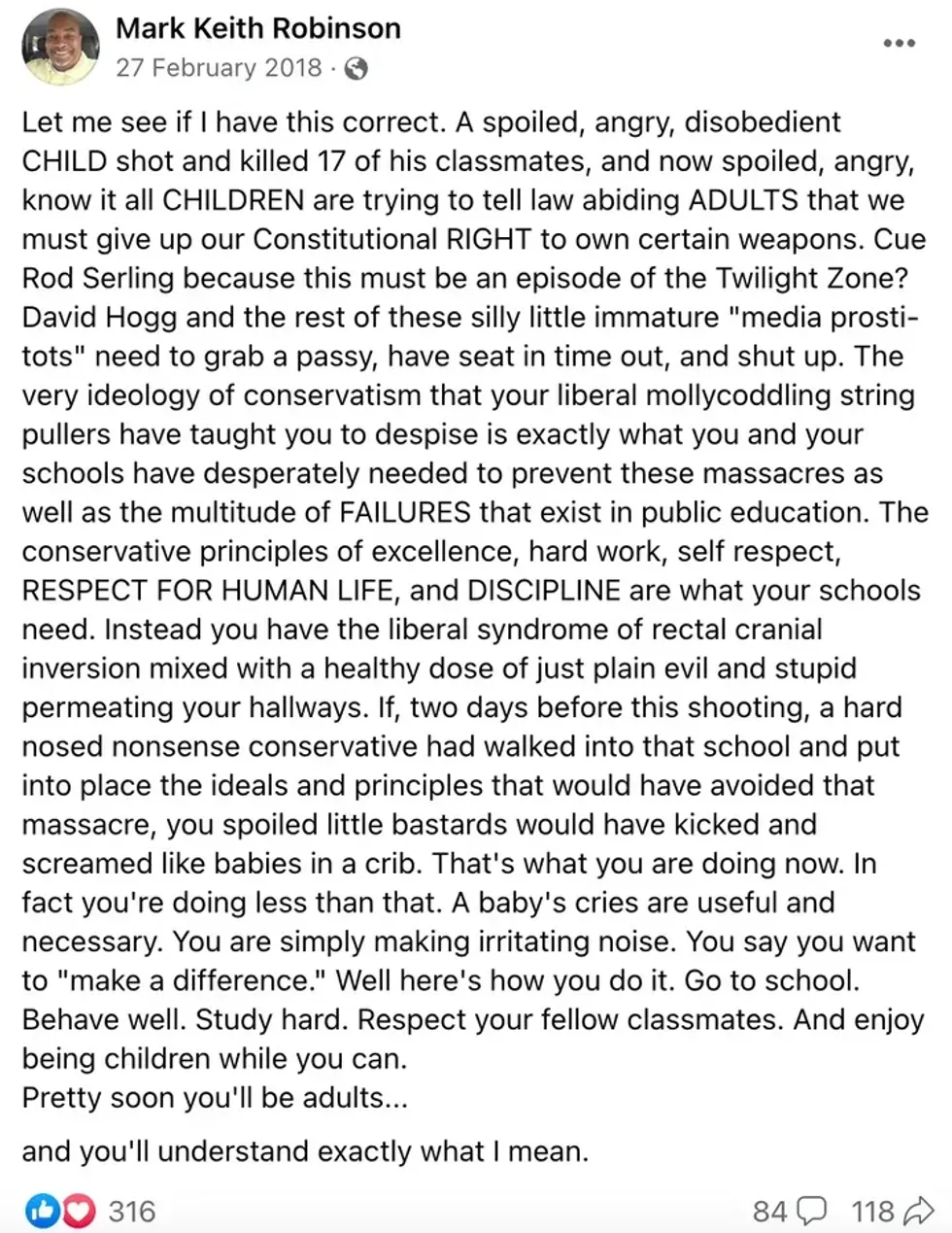 Mark Keith Robinson/Facebook
The unearthed social media posts, reported by CNN's "KFile," have sparked outrage and condemnation from many people who see Robinson's remarks as insensitive and disrespectful.
Some have called for him to apologize for his offensive language and to step down from his position as Lieutenant Governor.
This is not the first time Robinson has been criticized for inflammatory comments.

He has previously made antisemitic and transphobic remarks on social media. In 2019, he referred to teachers' participation in a massive protest in North Carolina as a "sad indication of why public schools are FAILING so miserably."
Robinson's comments have sparked a renewed debate about the role of guns in American society and the need for sensible gun control measures. Many advocates for gun control have called for stricter laws and regulations to prevent more mass shootings like the one in Parkland.