Tag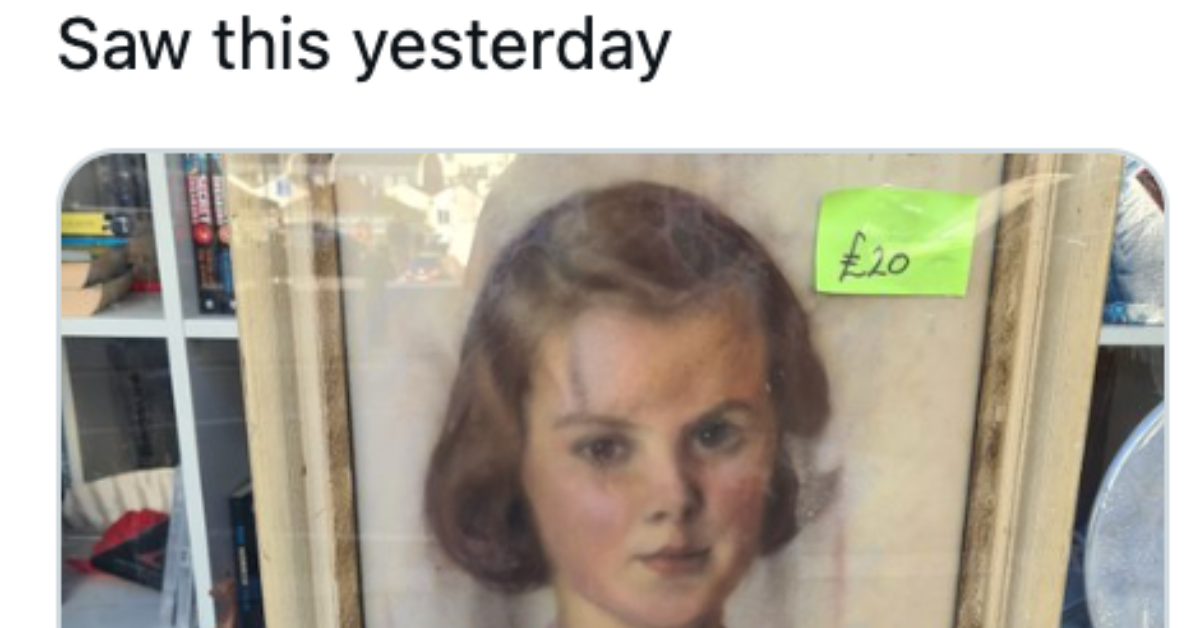 @dearlucy/Twitter
The Twitterverse has become fascinated with a painting after user @dearlucy tweeted a photo of the 'possibly cursed' art with an attached note that read:
"She's back!!!"
"Sold twice and returned twice! Are you brave enough???"
This tweet in and of itself reeled people in, but then a new development had the social media platform completely enthralled.
It turns out, the second sale of the painting was documented in July.
A friend of the purchaser—and returner—confirmed "there is SOMETHING WRONG WITH THAT PiCTURE."
But given the media frenzy surrounding the portrait, that purchaser bought the painting once more, this time to auction it on eBay and give proceeds to the charity shop.
The friend also revealed they inspected the painting and were even more disturbed.
"UPDATE!"
"She's more intense in person. Pastel. Original. Looks like facial bruising."
"We wondered why it's so heavy. There was dried tape over the seal behind the frame, so we peeled it back and THERE ARE LAYERS OF GLASS AND PLASTIC BEHIND THE PICTURE."
"What is in there?!"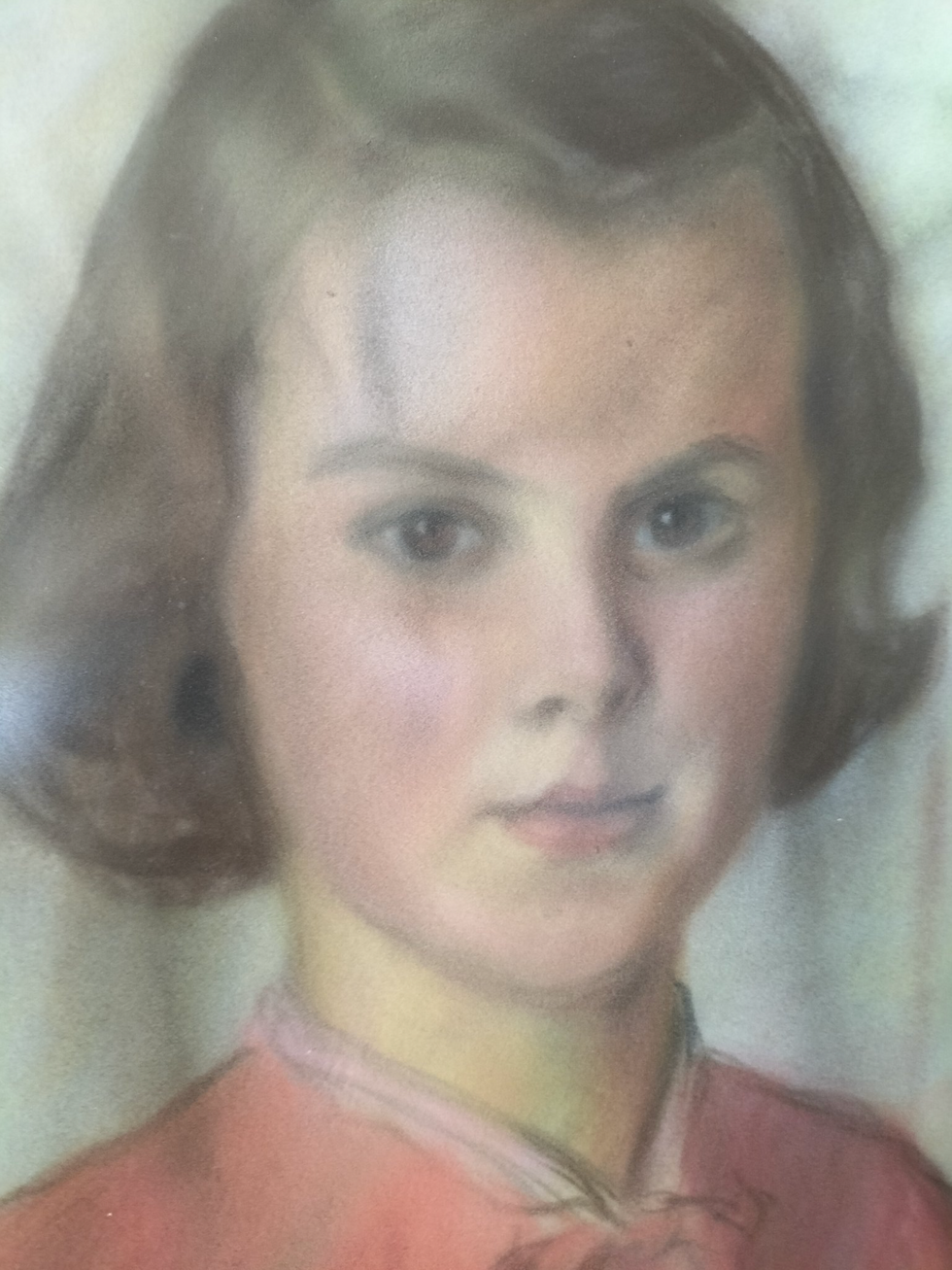 @sliderulesyou/X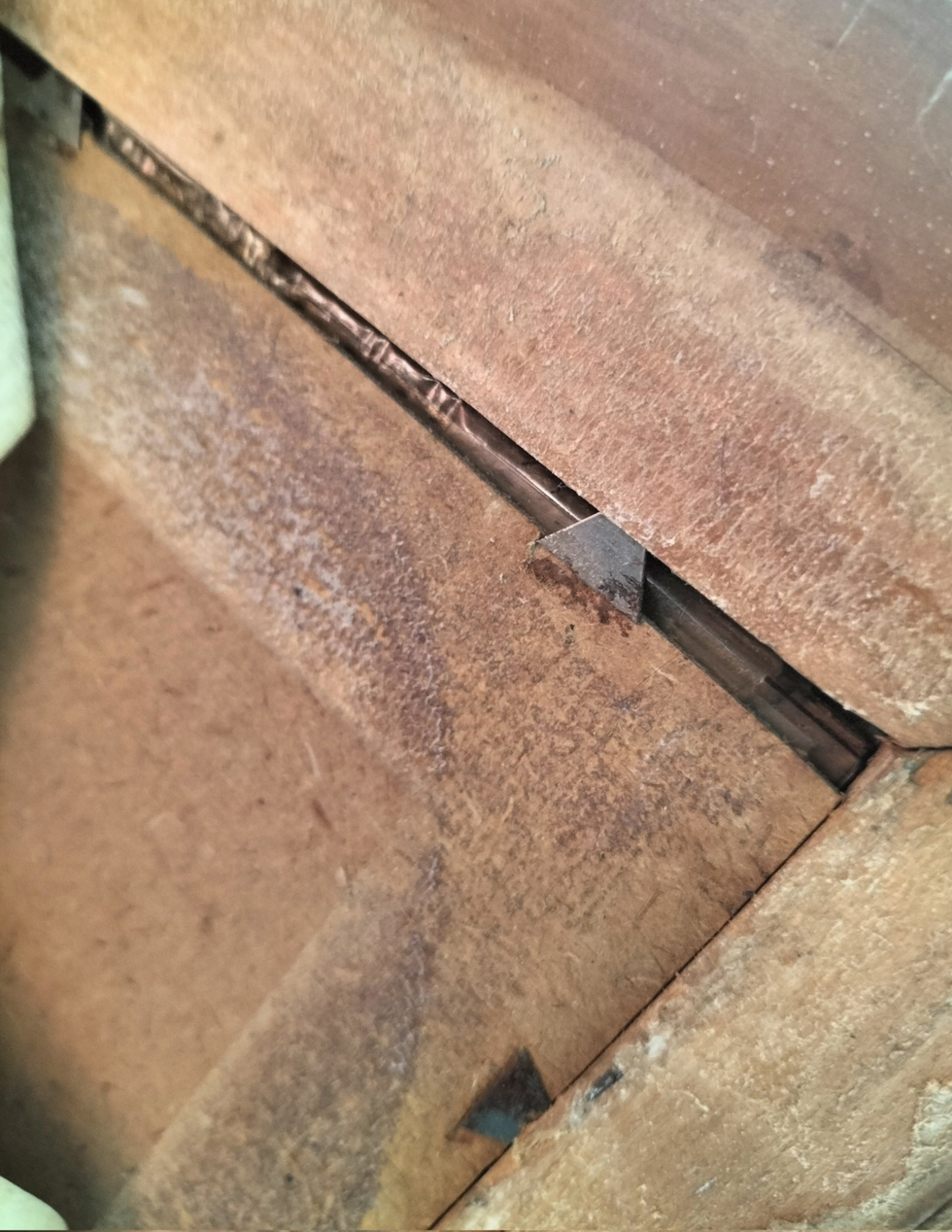 @sliderulesyou/X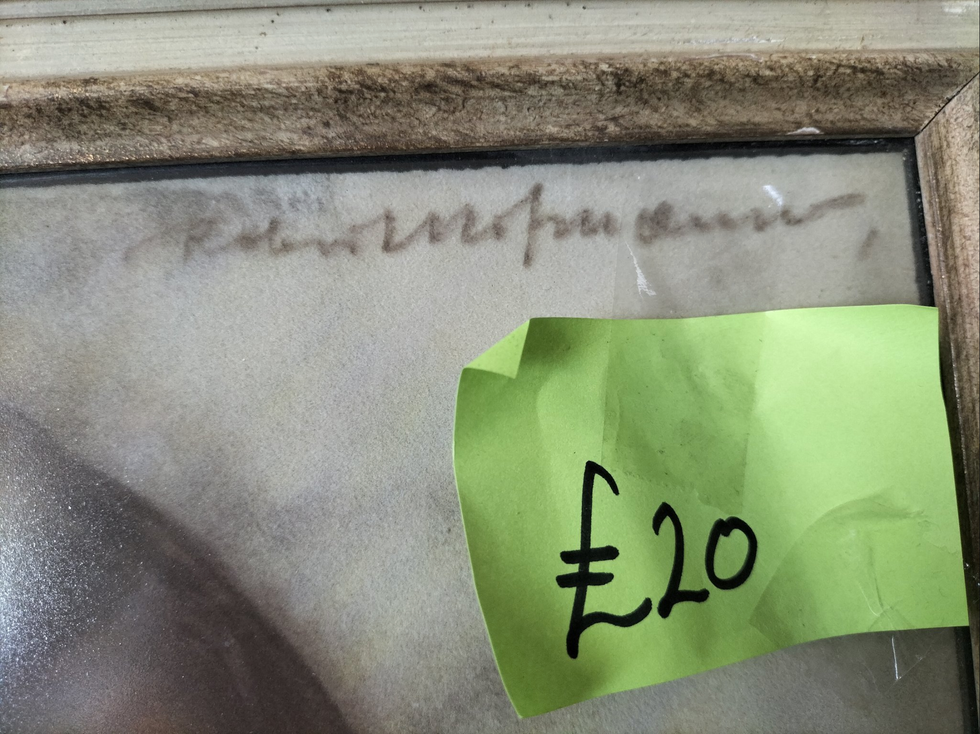 @sliderulesyou/X
But they didn't care to find out.
People on social media were both mesmerized and terrified.
And, as anticipated, others instantly turned the portrait (and the note) into hilarious memes.
The shop's manager Steve told The Telegraphthat nothing out of the ordinary was observed about the painting until the first purchaser returned it.
"[She] said 'I've got to get rid of this picture' and that it had an 'aura about it,' so we put it in the window [with a sign] saying 'possibly cursed.'"
And now we know how the rest played out.
For now...