nascar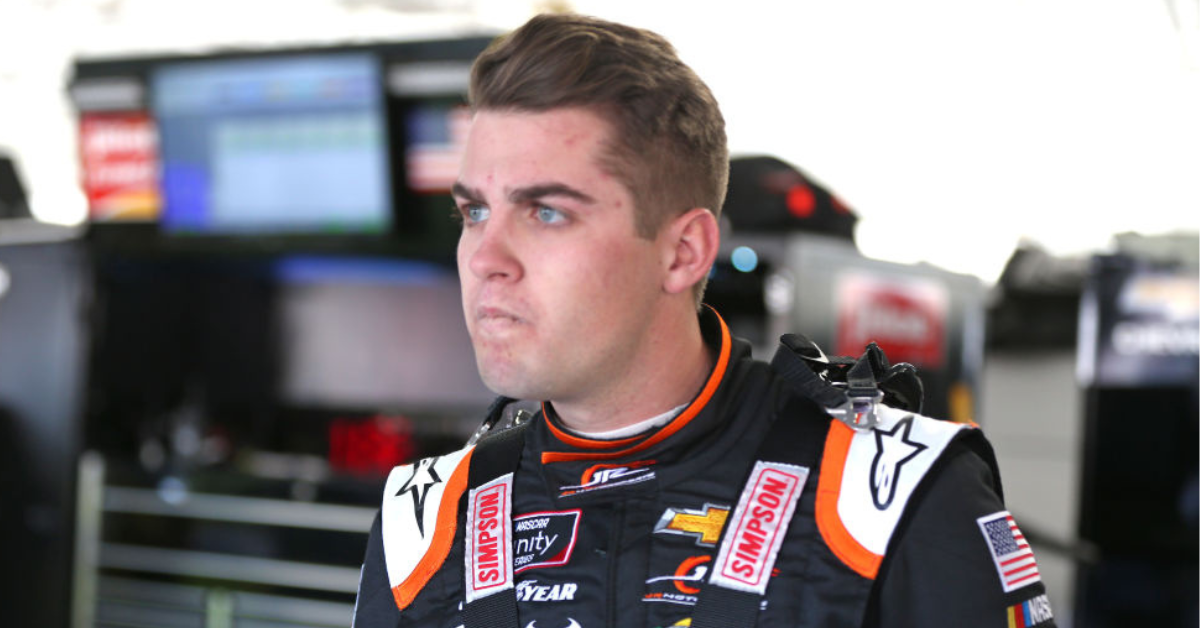 Matt Sullivan/Getty Images
Noah Gragson, a driver in the NASCAR Cup series, received an indefinite suspension from both NASCAR and Legacy Motor Club after liking an insensitive meme mocking George Floyd.
Floyd was murdered in May 2020 by Minneapolis police officer Derek Chauvin, an event that set off international protests in response to racism and police brutality after a bystander's harrrowing video footage of the death went viral.
Chauvin—who knelt on Floyd's neck for nine minutes while Floyd was handcuffed and lying facedown on the street—later received a 22-year sentence for second-degrree murder and received an additional sentence after pleading guilty to federal charges of violating Floyd's civil rights.
Gragson issued a public statement acknowledging his lapse in judgment:
"I am disappointed in myself for my lack of attention and actions on social media. I understand the severity of this situation. I love and appreciate everyone."
"I try to treat everyone equally no matter who they are. I messed up plain and simple."
You can see his tweet below.
Conservatives have rushed to Gragson's defense.
Other social media users were quick to condemn Gragson's thoughtless actions.
As a consequence of Gragson's suspension, Josh Berry will step in to drive the No. 42 Chevrolet at the Michigan International Speedway in the upcoming race.

NASCAR, in response to Floyd's death, took several steps to address racial issues within the sport. This included the banning of the Confederate flag from events and venues, a decision that stemmed from NASCAR's only Black driver, Bubba Wallace, asserting that the flag had no place in the sport.
While NASCAR has not provided specific details about Gragson's violation of the member conduct rule book, the organization made it clear that his actions were not aligned with the values upheld by the sport. Legacy Motor Club, in a statement of its own, concurred with NASCAR's sentiment, affirming that Gragson's actions were not representative of the club's principles.
Keep reading...Show less