mitch mcconnell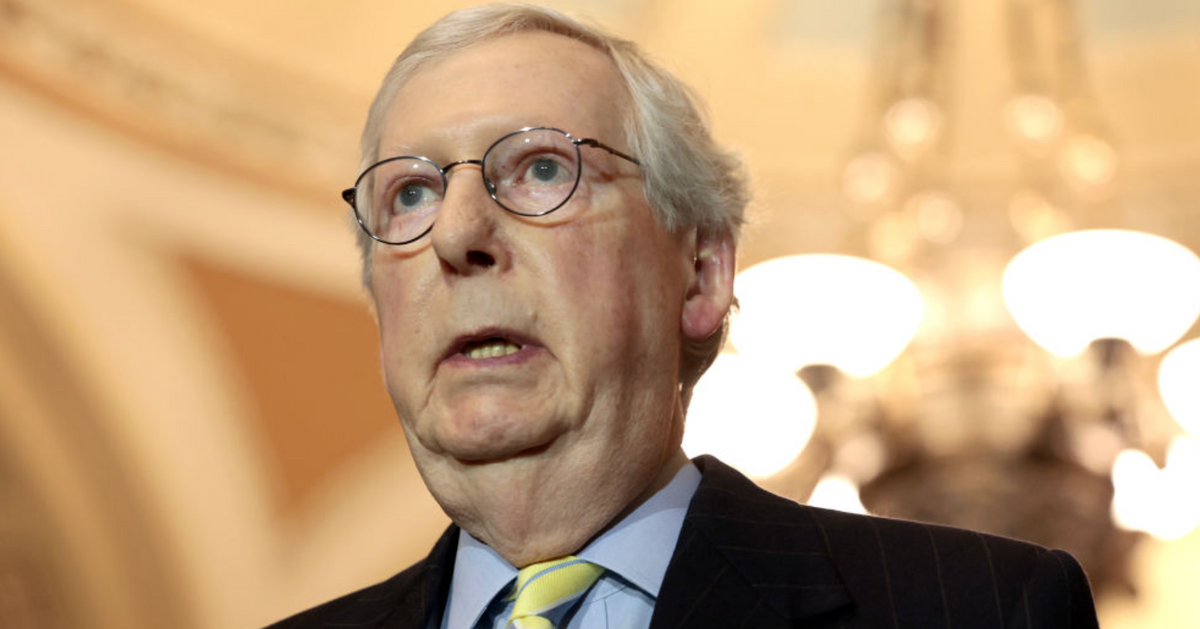 Anna Moneymaker/Getty Images
Senate Minority Leader Mitch McConnell faced a barrage of boos and heckling during a speech at the annual Fancy Farm picnic in Kentucky. The event, attended by thousands of voters, saw both Republicans and Democrats engaging in spirited exchanges.
The scene unfolded as McConnell took the stage to address his constituents at the 143rd Fancy Farm picnic. As he began his speech, the crowd erupted into chants of "Retire! Retire! Retire!" drowning out his remarks. The heckling continued for several minutes, with shouts of "Shame on YOU!" and "Lost the Senate!" echoing through the air.
McConnell, Kentucky's longest-serving senator at 81 years old, remained composed despite the rowdy reception. He continued to read his prepared speech, expressing his enthusiasm for the event.
After completing his speech, McConnell and his wife—former Trump administration Transportation Secretary Elaine Chao—smiled and waved to the crowd before leaving the stage
You can see the moment in the video below.
In response to the heckling incident, McConnell's office downplayed the confrontation, stating:
"It wouldn't be Fancy Farm if Democrats weren't heckling every Republican and vice versa – it's been a very spirited event for decades."
Indeed, the Fancy Farm picnic is known for its raucous atmosphere, with attendees from opposing parties often jeering and heckling speakers.
But McConnell was swiftly mocked online after the video went viral.
The incident marked the second time in recent weeks that video footage of McConnell has garnered attention for unexpected reasons.

In a previous incident, McConnell froze during a press conference on Capitol Hill for nearly 30 seconds, raising concerns about his health.
Earlier this year, McConnell suffered a concussion after falling at the Waldorf Astoria in Washington, D.C.
Sources that spoke to CNN after the freezing incident drew more attention to his fall, saying he "endured two other falls this year," including once as part of a U.S. delegation in Finland and another time at Reagan National Airport in D.C.
Keep reading...Show less