Tag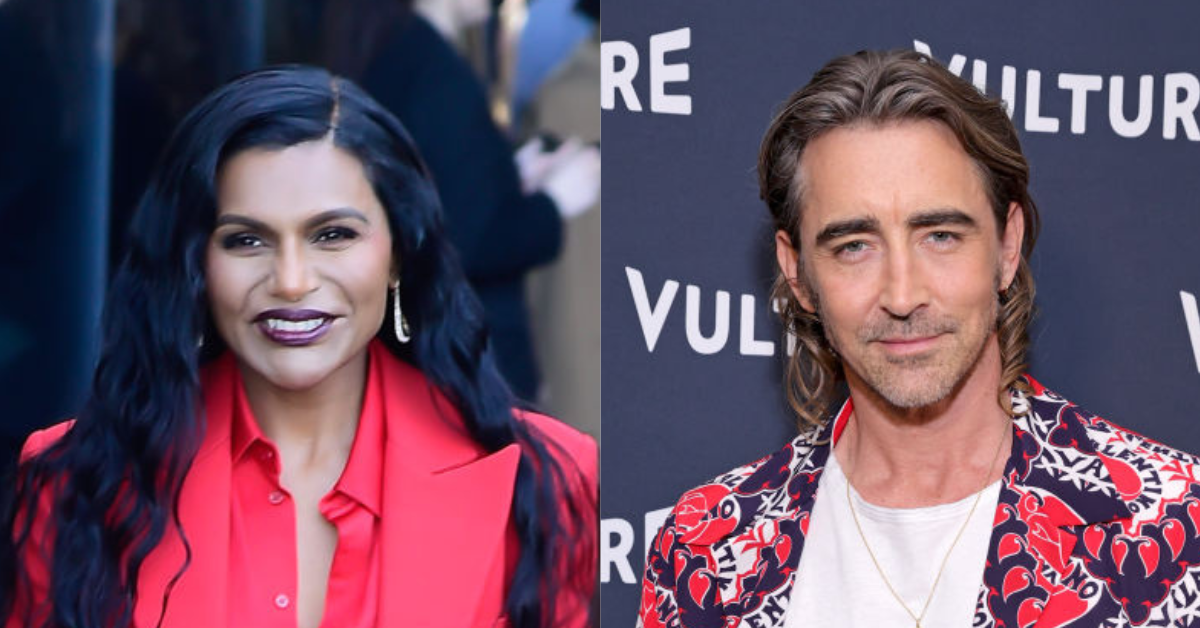 Raymond Hall /GC Images/Getty Images; Matt Winkelmeyer/Getty Images for VOX Media
*The following article contains discussion of sexual assault.
Back in December, Mindy Kaling got a lot of pushback from fans after saying The Office "couldn't get made today" because she claimed "tastes have changed" and "what offends people has changed."
Kaling—who was an actor, writer, director and producer on the show—shared:
"That show is so inappropriate now."
"The writers who I'm still in touch with now, we always talk about how so much of that show we probably couldn't make now."

Fans of the show did not take kindly to her perception.
They made their thoughts known on social media.
\u201cAll celebrities do is sit around and lie about cancel culture. The office is almost on a 24 hour loop on TV\u2026.TODAY\u201d

— Riley Freeman (@Riley Freeman) 1670342409
Now just a couple of months later Kaling sparked outrage again for her comments about another one of her TV shows.
In a resurfaced interview with Conan O'Brien, Kaling revealed on her self-titled series The Mindy Project—which ran from 2012 to 2017—she "improvised" a kiss between her and guest star Lee Pace. Pace portrayed Alexander "Xander" Eakin in season 3, the man Kaling's character lost her virginity to in college.
O'Brien asked Kaling in the 2016 interview:
"Do you ever feel like having that much power on your show has led to you being unprofessional? Because power can corrupt."
She confessed:
"I think the temptation is there and I have succumbed to that temptation."
"We've had a lot of handsome actors on the show and I am a professional. I can be around handsome guys and I can behave like a lady."
She then explained about the kiss with Pace, "a real gentleman" as she called him.
"He came on the show and we had to do this flashback sequence where we were in bed together in college and we're just supposed to be having a conversation."
"But he's so tall and he's so handsome that in the middle of that he was just supposed to be like, 'What do you think, Mindy?' and I was like-"
Kaling proceeded to act out a kiss.
"I improvised just kissing him in the scene, which was not in the script."
"He was looming above me and he asked me a question and I was not listening to him at all, because who cares what he was saying?"
Kaling admitted Pace seemed surprised at her last-minute decision, but Kaling continued the scene as if nothing happened.
When she went backstage, however, she found out others noticed and two of the writer-producers even confronted her about it, letting her know kissing actors without consent could be grounds for legal action.
Kaling confessed:
"And I got very scared."
But then Kaling revealed:
"Then I said, 'Tell anyone and you're fired'."
Sadly, the audience got a kick out of the admission of sexual harassment and abuse of power, laughing and applauding after the revelation.

Kaling finished:
"Listen, he didn't complain about it, it's fine."
"No one said anything, no one reported anything."
You can watch the segment below.
Many viewers of the resurfaced clip were disgusted at the admission of harassment as well as people finding humor in it.
One TikToker even stitched the interview to call out Kaling saying:
"No, that's really gross. Like, you said, 'Tell anyone, you're fired' because you sexually assaulted somebody."
"If you wanted to kiss him, if you thought it would benefit the scene, there are intimacy coordinators available."
@rileydismore

Tw: SA/harassment Email in your #hollywoodhorrorstory to radismore@gmail.com #hollywoodhorrorstories #fyp #mindykaling #themindyproject #velma #metoo #QuakerPregrain
Others also shared outrage at the jovial nature in which Kaling admitted to sexual harassment and abuse of power.

Brovki Lee/YouTube

Brovki Lee/YouTube

Brovki Lee/YouTube

Brovki Lee/YouTube

Brovki Lee/YouTube

Brovki Lee/YouTube

Brovki Lee/YouTube

Brovki Lee/YouTube
Many also commented on the double standard displayed.
They claimed if the genders were reversed, audience members would have sung a completely different tune.

Brovki Lee/YouTube

Brovki Lee/YouTube

Brovki Lee/YouTube
BuzzFeed reached out to Kaling's team, but so far no statement from Kaling has been shared.
****
If you or someone you know experienced sexual assault, help is out there. You can reach the RAINN National Sexual Assault Hotline by calling 1-800-656-4673, use their Live Chat tool: https://www.rainn.org/get-help, or visit the National Sexual Violence Resource Center's website.
In Canada, help is available through the Ending Violence Association of Canada website.
International resources can be found through the Rape Crisis Network Europe
website
.