Tag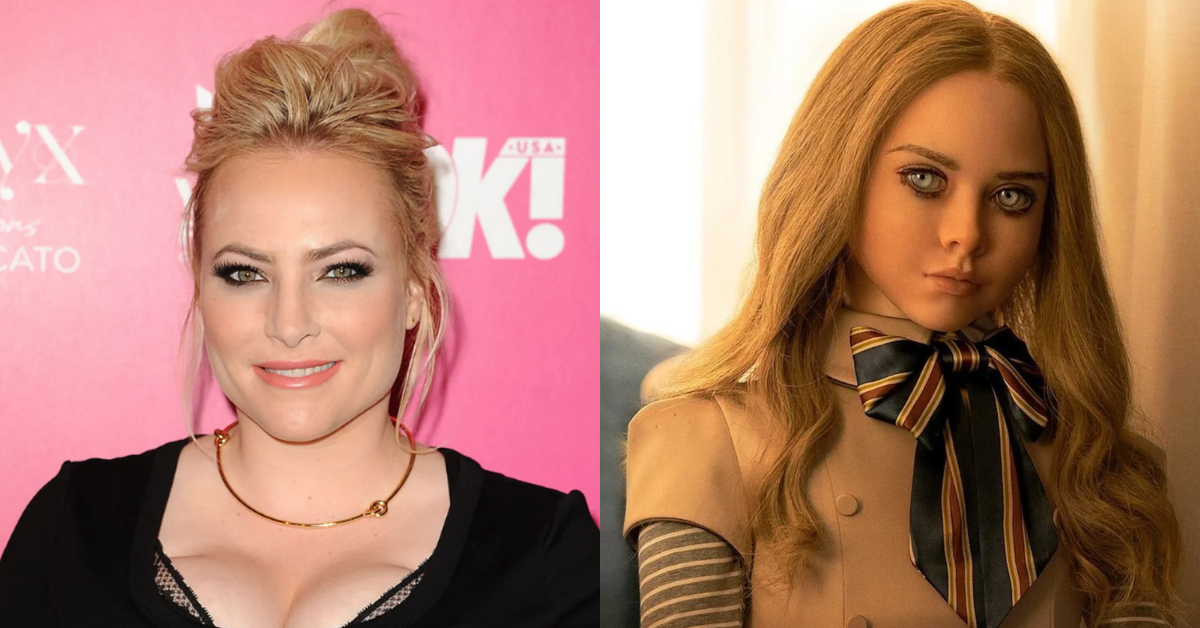 Jason LaVeris/FilmMagic/Getty Images; Universal Pictures
Conservative commentator Meghan McCain was roasted online after she changed her Twitter profile pic to a shot of the killer AI doll M3GAN from the eponymous horror film currently sweeping the box office.
Much like 2019's Child's Play reboot, M3GAN follows an artificially intelligent doll who develops self-awareness and becomes hostile to anyone who comes between her and her human companion. The film has grossed over $48 million worldwide against a budget of $12 million and received largely positive reviews from critics.
It seems like McCain also counts herself among the film's fans even though she once mentioned feeling "personally attacked" by the film's title and "entire premise."
So it was indeed surprising when she asked Twitter users to share their thoughts on her new profile pic, which is a promotional shot of the killer doll.
You can see McCain's tweet below.

Twitter users had thoughts for the former The View co-host.
M3GAN's marketing campaign was so successful that in November 2022 The New York Times reported Universal Pictures was considering making a sequel that would be part of a larger collaborative effort and merger between Universal and Blumhouse Productions.
Blumhouse is the top producer of horror films in Hollywood and aims to release eight horror films per year.

Earlier this month, the film's director Gerard Johnstone confirmed talks of a sequel and horror filmmaker James Wan—best known for directing the horror films Saw, Insidious and The Conjuring—"has an idea of where sequels would go."
In an interview with Collider, Wan said when it comes to his movies "we like to think of a bigger world," pointing to the massive success of The Conjuring and its associated universe which present a dramatization of the real-life cases of Ed and Lorraine Warren, paranormal investigators and authors associated with prominent yet controversial cases of hauntings and demonic possessions.