Tag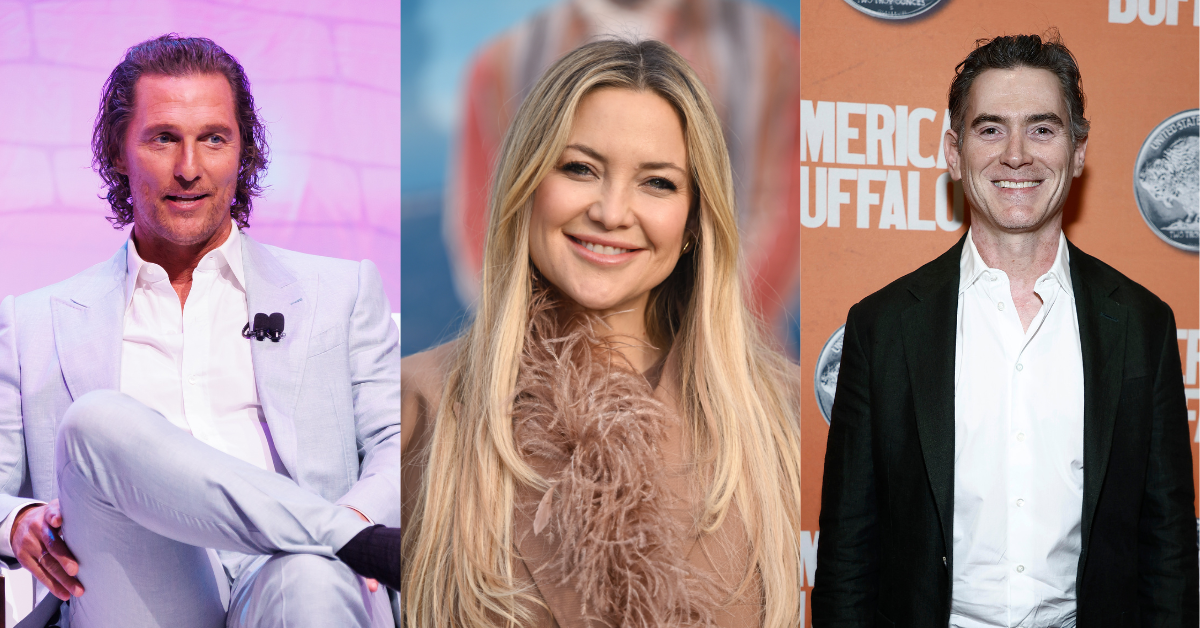 Rich Polk/Getty Images for Lincoln; Karwai Tang/WireImage; John Lamparski/Getty Images
In acting, sometimes you have to kiss your coworkers. If you're lucky, they're good at it.
Actor Kate Hudson was asked about her various costars and to pick her favorite on-screen kiss.
Hudson was interviewed by Janelle Monáe for Vanity Fair about Hudson's role in Glass Onion and the subject of Hudson's costars and kissing came up.
You can watch the full interview—conducted while hooked up to a lie detector—here:
Kate Hudson and Janelle Monáe Take Lie Detector Tests | Vanity Fairyoutu.be
Monáe showed her pictures of Matthew McConoughey—costar of How to Lose a Guy in 10 Days—and of Billy Crudup, who was opposite her in Almost Famous.
Hudson made, as many actors would, a theater analogy.
"I think Billy is a gentler kisser. Better? I wouldn't say better."
"Definitely … definitely just gentler. It's a more sophisticated version of a kiss."
"It's like theater, Stanislavski (Crudup), and, like, Longhorns (McConaughey)."
However when pressed about other costars, Hudson revealed it's not any of her male costars she nominates for best kiss.
It's Liv Tyler—with whom she shared a kiss in Dr. T and the Women—who wins.
Hudson waxed poetic:
"[Liv] has the softest lips of them all...those lips, those Tyler lips."

She had less nice things to say about another former costar Dane Cook, who has been repeatedly criticized for his behavior.
People agreed with her assessments.
But many were just very happy to see Hudson on screen again.

Others commented on the interview.
Someone wished for a new matchup possibility.
And one last person asked for what many others were thinking.
Maybe we'll get another update if that one happens.