Tag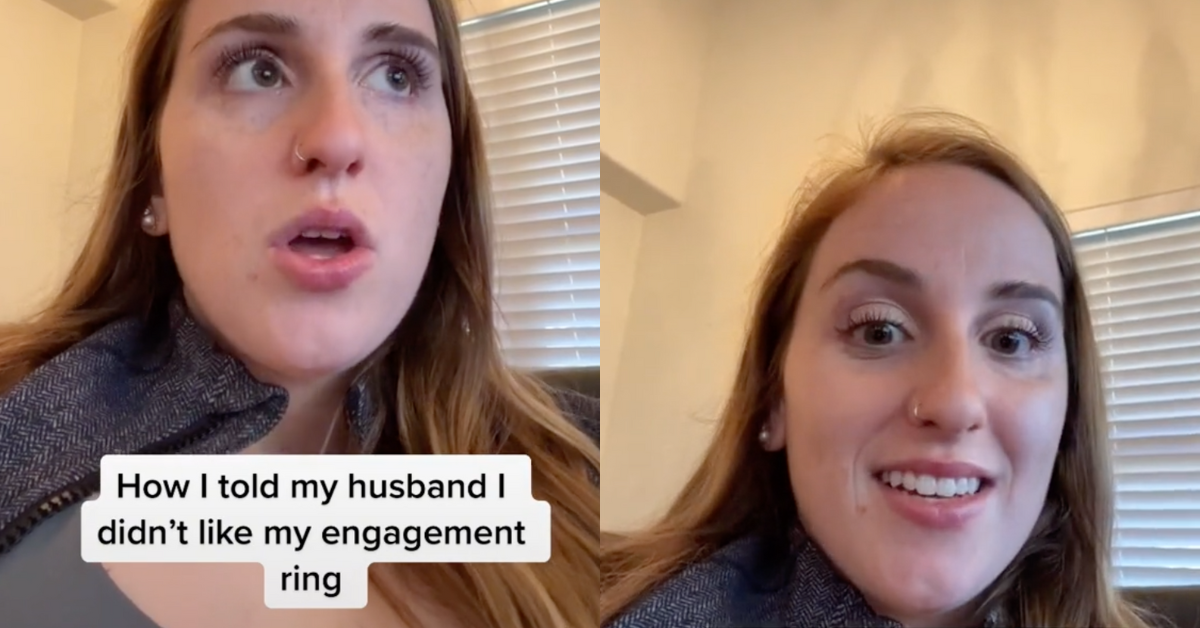 @beefinnagain/TikTok
Each culture has rituals around special events in people's lives: births, marriages, death...engagements.
In much of Europes and areas colonized by Europeans, a ring is an important part of the engagement ritual.
One TikToker, @beefinnagain, recently sparked debate on TikTok when she posted a video about her engagement ring.
You can see her video here:
She shared how she got engaged, hated the ring then figured out a way to tell her then-fiancé, now-husband.

"Everyone who I was close to knew that I wanted a halo."
"When they saw the ring, specifically my mom, she was like, 'How do you like the ring?' I just balled [sic]."
"'I hate it. I don't know what to do. It's not what I wanted."
Folks were immediately turned off by the video, and called her ungrateful, at first.

@charlotterose94/TikTok
@northernkayakangler/TikTok
@lnl.xox/TikTok
Many people pointed out, after the comments were turning very negative, she will probably wear this ring a lot in her life and it isn't a crime to want to like the ring.


@theemmybear/TikTok

@itshollzyall/TikTok
@amasawa/TikTok
Even the creator commented to defend her decision.


@beefinnagain/TikTok
Many people discussed what they did instead, so they didn't wind up in her situation.

@vivalavidalyssa/TikTok
@alleightaylor/TikTok

@elegantdesignsbysam/TikTok
@blahblahbunny321/TikTok
@sarcastic_sades/TikTok
She used the word husband in the video, so evidently this situation resolved itself.