Tag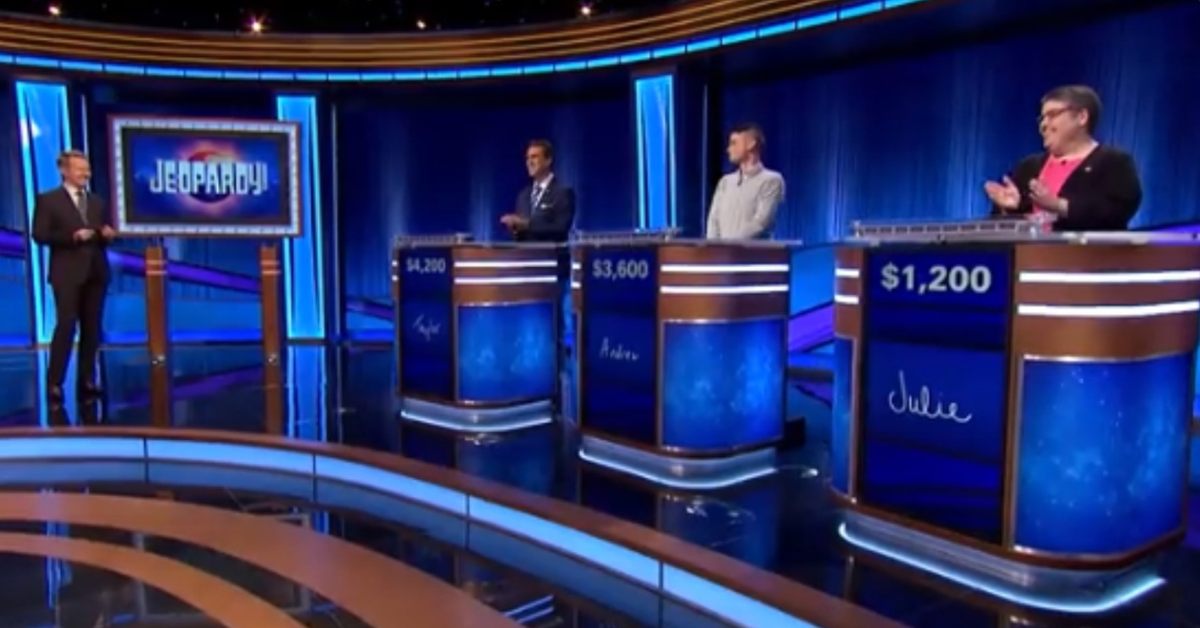 @Jeopardy/Twitter
Jeopardy! fans were not amused the other day when the usually calmer trivia show took a turn for the bizarre.
Host Ken Jennings veered off course from the usual chit-chat with players with contestant Andrew Knowles when Jennings asked about his very long tongue.
Some might have left it there, but Jennings urged Knowles for a demonstration, which he did by licking his elbow, a feat out of reach for people with more usual-length tongues.
You can see the moment here:
In case you missed the magical moment...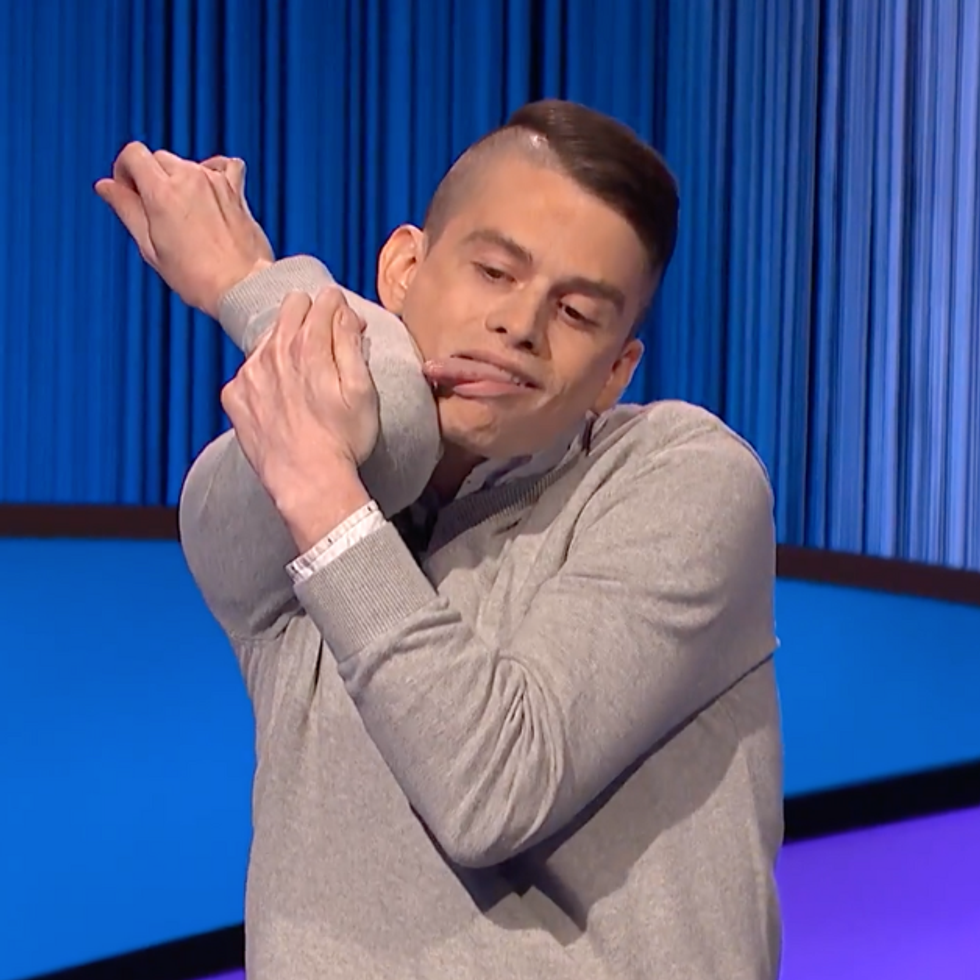 @Jeopardy/Twitter
Some people were not here for it.

However, others felt it's not that deep.

Some commented how much Knowles reminds them of Bill Hader's Stefon character from the SNL sketches.
One person remarked if someone said they have a skill, you can't not show them demonstrating the skill.
It was all in fun, another person responded.
Jeopardy! continues with Jennings at the helm until the conclusion of the on-goingWGA and SAG-AFTRA strikes.