Tag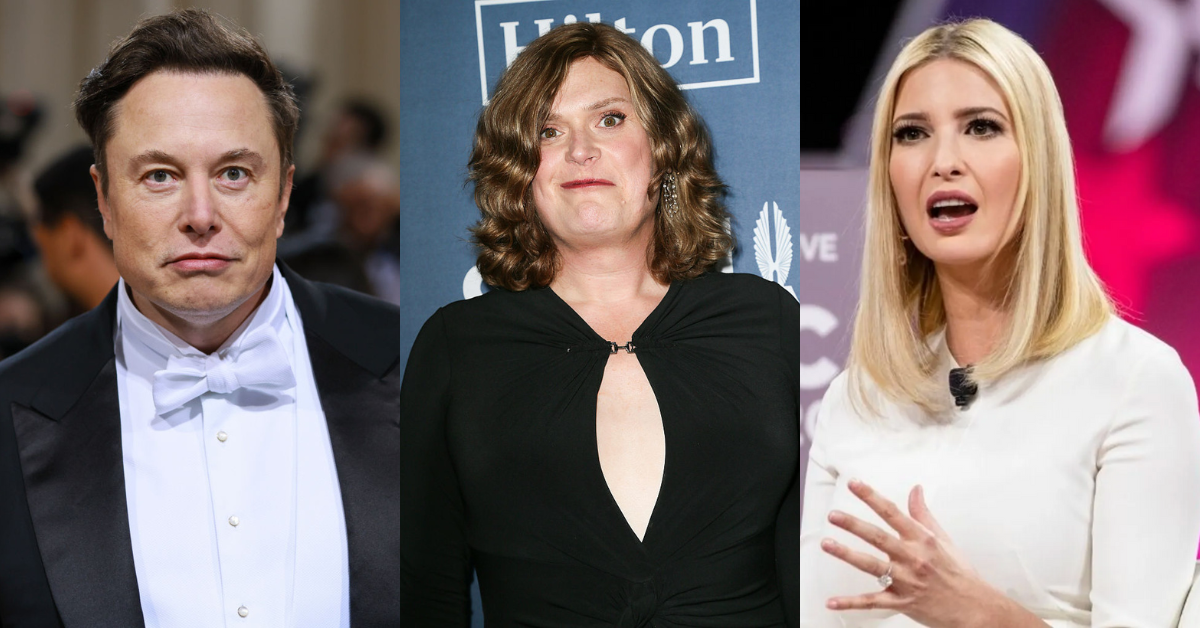 Theo Wargo/WireImage/Getty Images; David Livingston/Getty Images; Samuel Corum/Getty Images
Shortly after his arrest on sex trafficking charges, right-wing influencer Andrew Tate broke his silence and blamed his arrest on "The Matrix" and "their agents," a nod to the eponymous 1999 action film and his own personal theory about humans living in a simulated reality.
Last week, Tate and his brother Tristan were arrested in Romania at Tate's private villa on sex trafficking and rape charges by the country's Directorate for Investigating Organized Crime and Terrorism (DICOT).
Tate is accused of "forming an organized criminal group that used girls for adult videos," and DICOT said its officers raided five homes tied to four suspects who sequestered at least six women captive in houses in the Bucharest metropolitan area.
His tweet, which you can see below, shows no indication he intends to take responsibility for his crimes.
Shortly afterward, billionaire Elon Musk appeared to respond to Tate's message and tweeted a meme with an image of Keanu Reeves in the film with the following caption:
"What if I told you the only way to escape the Matrix is to unlearn everything that you have been taught and rebuild your entire belief system based on critical thought and analysis."
You can see Musk's tweet below.

Tate's account later retweeted the message, fueling speculation that the two men were tacitly communicating, though Tate is not believed to currently control his account because he is still in the custody of the Romanian authorities.
But the exchange nonetheless prompted many to point out Musk's fascination with The Matrix and the ideas presented within the film, and an older interaction between Musk, Ivanka Trump, and Matrix director Lilly Wachowski soon resurfaced.
In 2020, Musk posted a tweet referencing the film in which he advised his followers to take the "red pill," which allows people to "escape" the matrix on the path of critical thinking and reasoning.
Shortly afterward, Ivanka Trump responded to Musk's tweet saying she'd "taken" it already only for their interaction to attract the attention of Wachowski, who responded to the both of them with the following succinct message:
"F**k both of you."
You can see the entire exchange below.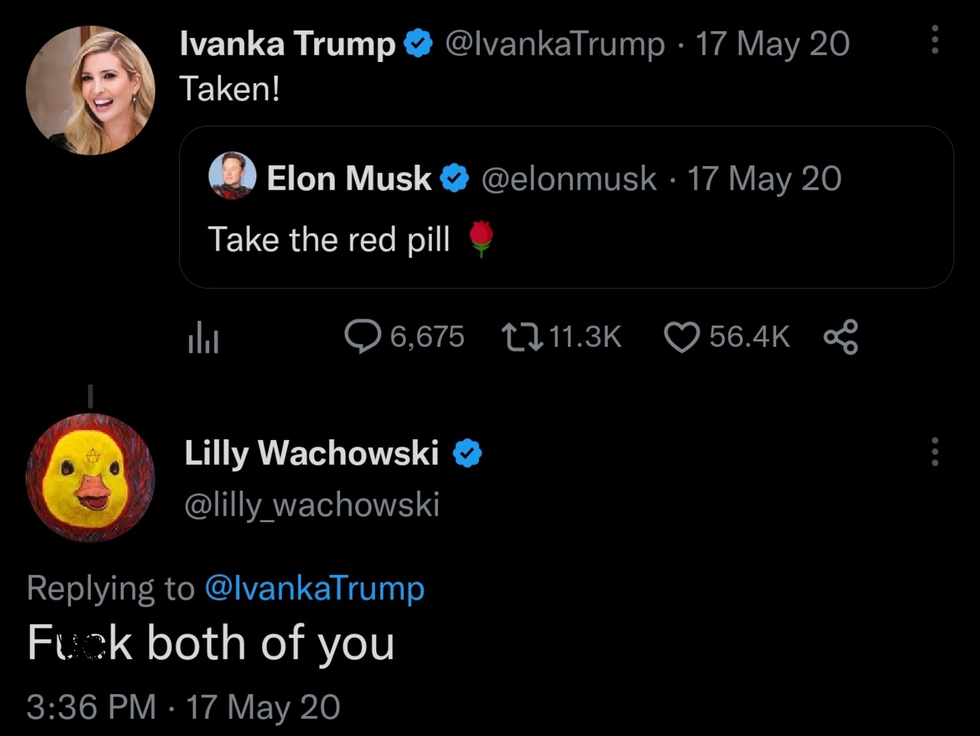 @lilly_wachowski/Twitter; @elonmusk/Twitter; @IvankaTrump/Twitter
The resurfaced tweet caught the world of Twitter by storm—again.
Truly one of the great Twitter moments.
— Meow Ze Thong (@BoomboxesUnite) December 30, 2022
Lilly for the win
— Rebel Scum Do not go gentle into that good night (@MFighter69) December 30, 2022
Although Tate has been banned from multiple social media platforms—including Twitter—at one point or another, his Twitter account was reinstated after Musk officially acquired the platform, exposing Musk to further criticism about his stewardship of Twitter.