dylan mulvaney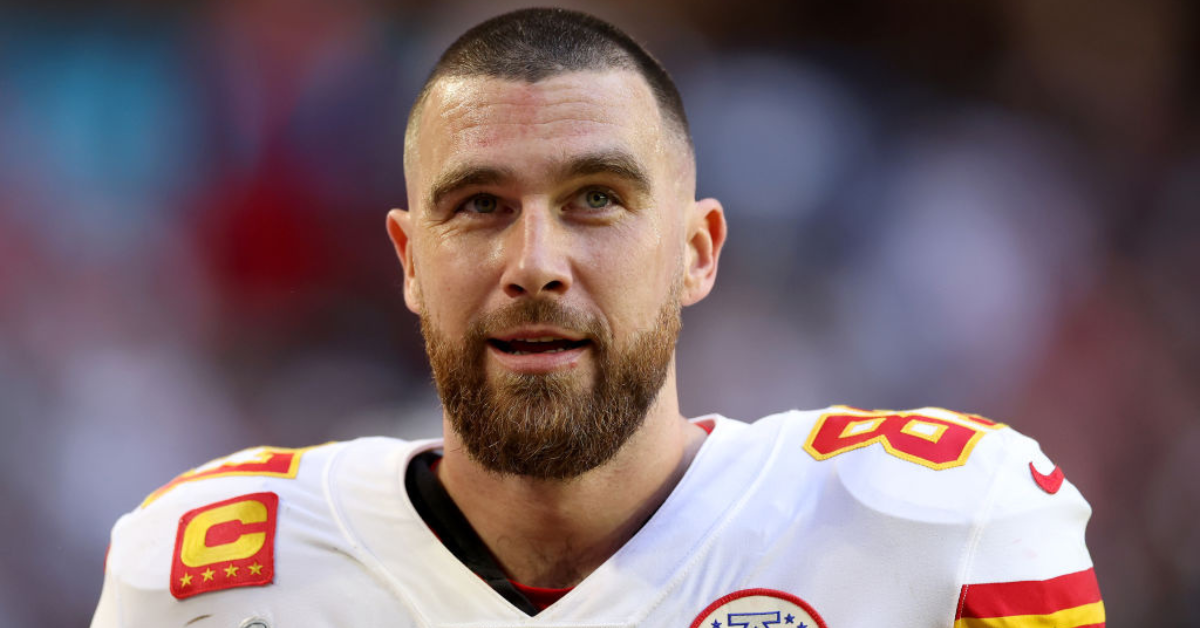 Christian Petersen/Getty Images
Angry conservatives took to X, formerly Twitter, to express their outrage after Kansas City Chiefs player Travis Kelce was spotted drinking Bud Light at a baseball game.
Kelce—who was labeled "Mr. Pfizer" and criticized by conservatives for explaining why he was glad to receive the Pfizer-BioNTech COVID-19 vaccine—has been under a paid sponsorship with Bud Light for months.
But that fact appeared to have escaped conservatives who used the video to once again display their blatant transphobia, which sparked a boycott of the alcoholic beverage earlier this year.
You can see Kelce drinking Bud Light in the video below.

Conservatives have courted significant controversy for their response to Bud Light's collaboration with transgender influencer Dylan Mulvaney.
Mulvaney, who gained fame on TikTok for her Day 365 Of Girlhood video series, was sent a personalized can of Bud Light with her face on it to commemorate a year since she began her gender transition.
However, the partnership angered bigoted social media users, who quickly called for a boycott of the brand and its parent company, Anheuser-Busch.
It's evident from the responses to the video that many conservatives are livid at the sight of Kelce drinking Bud Light.
Others have mocked the latest example of manufactured outrage.

After the company unveiled its partnership with Mulvaney, many conservatives filmed themselves dumping out Bud Light cans and destroying cases with semiautomatic rifles. Some even made baseless accusations against Mulvaney, tarnishing her reputation.
The boycott's impact was evident as Modelo Especial replaced Bud Light as the top beer brand in the United States. Moreover, Bud Light sales saw a significant decrease of nearly 28 percent in the last week of June compared to the same period the previous year.
Anheuser-Busch later made the decision to lay off 350 workers—a move celebrated by the far-right—though CEO Brendan Whitworth—himself a target of conservative conspiracy theories—clarified that the layoffs affected corporate roles and not positions like brewery and warehouse staff, drivers, and field sales representatives.
Keep reading...Show less