driving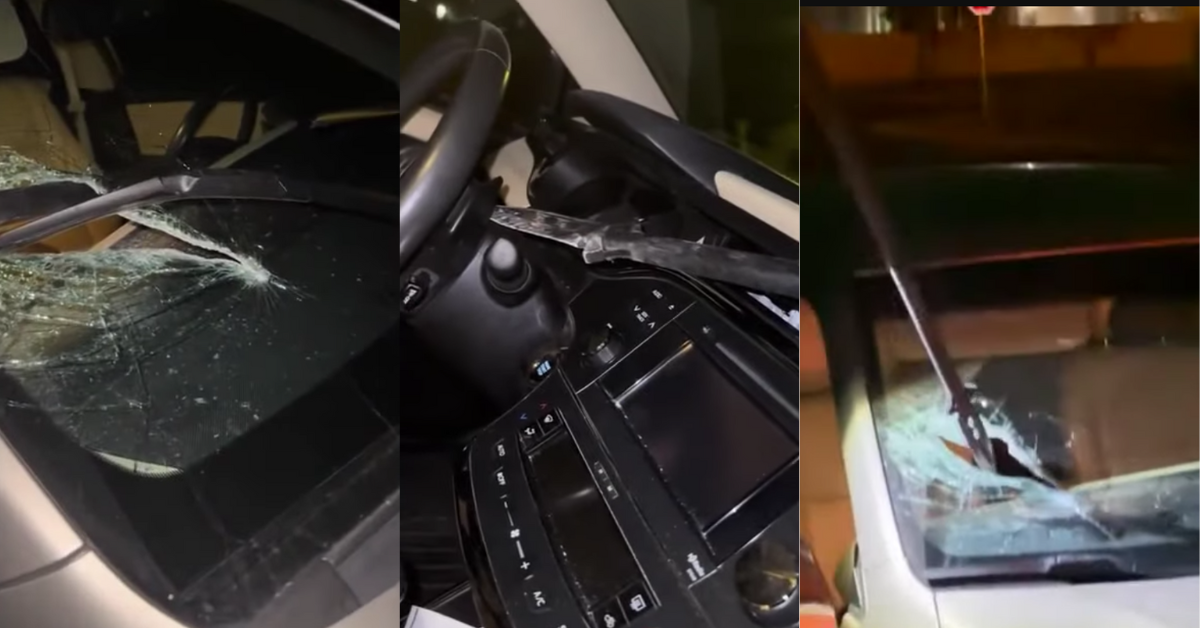 @WOAIVideo/YouTube
Driving comes with a unique set of risks: other drivers, inclement weather, potholes—and now ... spears? TikToker Shavone Canales learned that last one the hard way when someone threw a spear at her car, piercing the windshield and nearly doing serious injury. Yes, a spear. The old-timey weapon.
While she was waiting for police to arrive after the incident, Canales shared a TikTok video that showed where the spear pierced her windshield.
@420juicy

This was while i was driving on an access road. This was NOT anyone I know nor was it road rage. Some literally launched this at my car from the side of the road. #almostdied #spear #san antonio #texas #sapd
People thought she must be talking about a long pole or something, but nope. An actual spear.

@invader_555/TikTok
@thelatinotherapist/TikTOk

@brodyboy78/TikTok
@dwisgarbage/TikTok
@deltajford/TikTok
Others were saying how this is the second such incident they have seen this week, and how odd that is.


@instantcos/TikTok

@micfit18/TikTok

@benrigby8/TikTok
@leah92marie/TikTok@buffydani28
Others were not excited to have unlocked a new fear about driving.


@buffydani28/TikTok
@christinaamichelleee/TikTok
She was in San Antonio, but people asked if she was in ancient Greece.


@anonymous4578320/TikTok
Finally, the comments turned to the really confused person here: her car insurance agent.


@bingt0theb0ng/TikTok
Canales is okay, and authorities are searching for people with the means, motive, and opportunity to have thrown ... a spear.
Keep reading...Show less