cyberbullying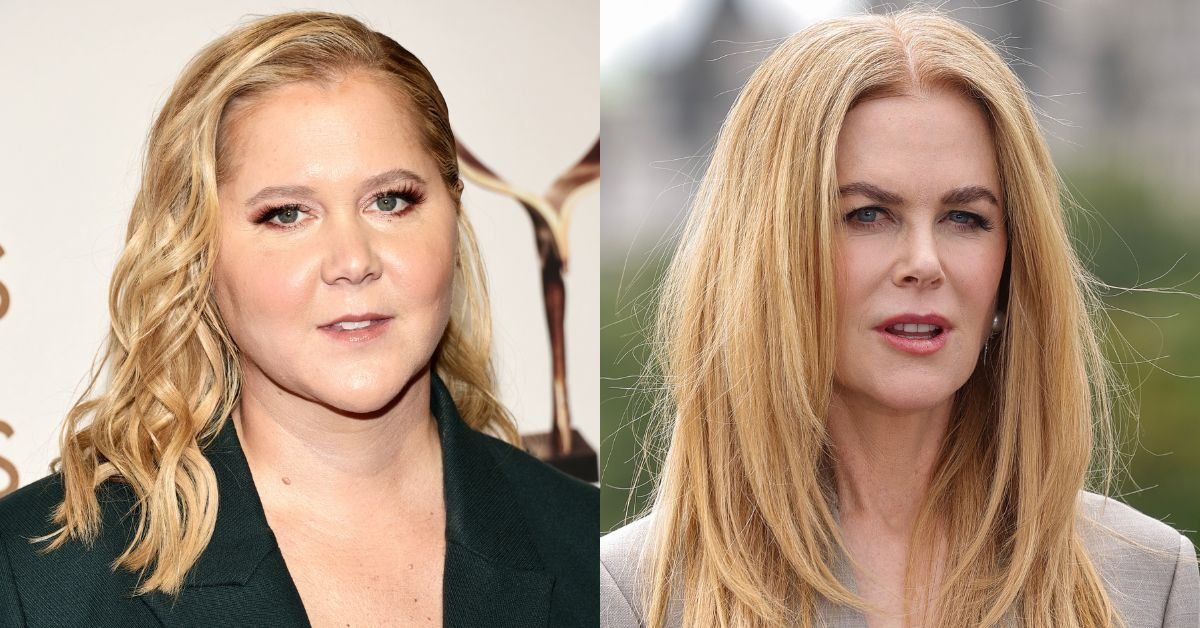 Jamie McCarthy/Getty Images for Writers Guild of America East, Mike Marsland/WireImage/GettyImages
Amy Schumer was lambasted and accused of cyberbullying online after making a joke about Nicole Kidman's appearance at the U.S. Open at the Arthur Ashe Stadium in New York.
The backlash was so intense that the 42-year-old stand-up was forced to take down her Instagram post, which made fun of the way Kidman was sitting in a shared photo.
The image was a close-up of the Oscar winner in a light pink top and sporting a side ponytail with her chin resting on her bent wrist.
She had an intense expression, as most spectators that day likely had, while intently watching the women's singles final between Coco Gauff and world No. 1 Aryna Sabalenka.
Schumer posted the photo and captioned it with, "This how human sit," suggesting that the Big Little Lies actor looked inhuman.
Here is a screenshot of Schumer's deleted post.
@amyschumer/X
Fans of Kidman defended their Hollywood Queen by correcting Schumer's description of her in the photo.
Users also wondered why Schumer, who has been outspoken about body positivity, would take down a fellow female actor, based on her looks, on social media.
A few who sided with Schumer pointed out that comedians often make jokes, to varying degrees, at the expense of others.

Those displeased with her takedown of Kidman gave Schumer a taste of her own medicine.
After deleting her post, Schumer made fun of the backlash, writing:
"I want to apologize to all the people I hurt posting a photo of Nicole Kidman and alluding to her being an alien."
She then ribbed Ashton Kutcher and Mila Kunis for penning support letters for their That 70s Show costar Danny Masterson, who was sentenced last week to 30 years in jail for sexual assault.
Schumer wrote:

"I will be asking the cast of that 70s show to write letters advocating for my forgiveness."
She added the hashtag, #takingtimetoheal.
Keep reading...Show less