cerebral palsy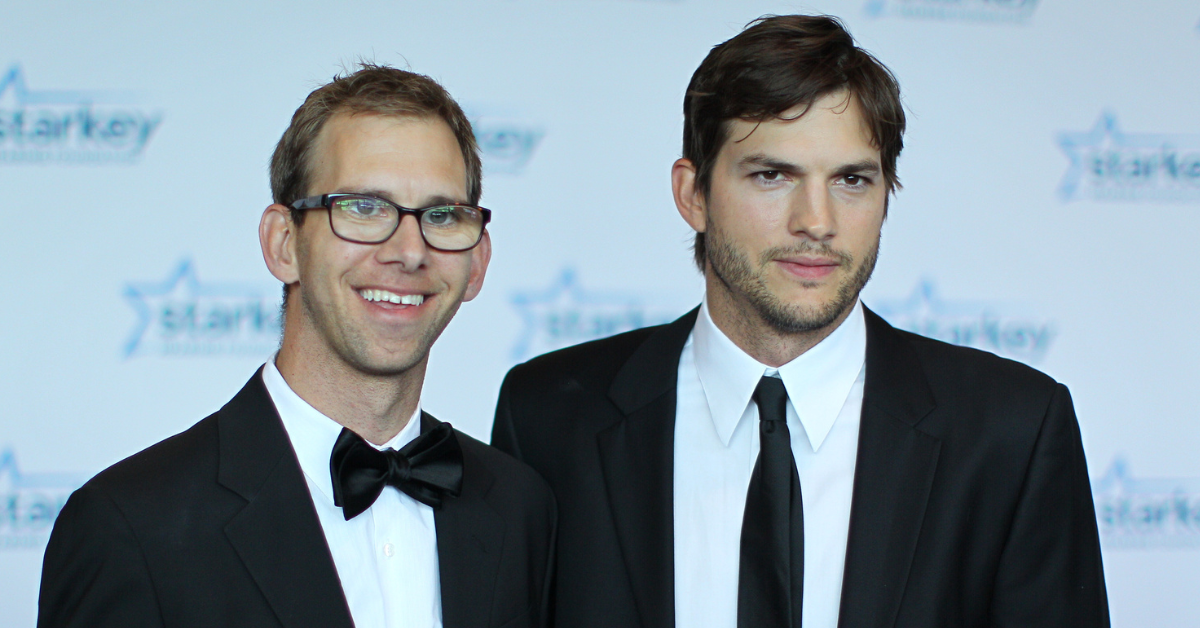 Adam Bettcher/Getty Images for Starkey Hearing Foundation
Sibling relationships are always riddled with complication.
You will fearlessly offer your sister one of your lungs, but you draw the line at lending your brother your Apple charger, especially if their battery percentage is over 20. They'll live.
But what if your kin needed something that would save their lives but ultimately end yours?
Many struggle with the kind of selflessness Ashton Kutcher demonstrated when he revealed the truth about his relationship with his twin brother Michael on Paramount+'s The Checkup with Dr. David Agus.
Kutcher's brother Michael was diagnosed with cerebral palsy at a young age.
According to ET Online, when the two were teenagers, they learned that Michael had an enlarged heart and was said to have three to four weeks to live without a transplant. A diagnosis that only worsened as time progressed.
While doctors had hoped they could buy some time with a drug treatment, Michael's heart was continuing to fail. It wasn't long before Michael was moved to the top spot on the transplant list and given 48 hours to live.
While holding back tears, Ashton recounted the moment he was told about the severity of his brother's condition.
You can watch a clip here of the emotional interview below:
Ashton Kutcher Tears Up Sharing Twin Brother's Near-Death Experienceyoutu.be
The actor recounted:
"I was at my friend's house, suddenly my dad picks me up and is like, 'You're going to go see your brother.'"
"In hindsight you realize, they want me to see him because they don't know where this is going."
"I go in the room and I'm like, 'Whoa! Everything's not OK.'"
"He flatlines in the room…They're grabbing me and they take me out."
It was then that Kutcher felt he needed to do something. He remembered thinking to himself, "If anyone's a match, I'm a match."
It was in that moment that he considered jumping off the balcony to give his brother his heart. He thought to himself, "This balcony looks far enough to take things."
While sitting with Kutcher, Dr. Argus was able to decipher some of the emotions Kutcher dealt with during this devastating and traumatic time in his life, telling Entertainment Tonight that the moment he received news on his brother's diagnosis "was the realization that this could be the end" for Michael.
Argus went on to tell ET that Kutcher had a deep-seated inclination to show up and come to his brother's aid, noting:
"Ashton went to his parents and said, 'Take my heart.'"
"He really wanted to give it to his brother. The person he loved most in the world, his brother, [was] going through this and he wasn't able to...just push [Michael] along."
"He had helped his brother with cerebral palsy and some social issues at school, but now here's an issue that he can't fix."
Michael Kutcher was able to find a match—however, the brothers had a rough go at it through the years.
Attributing many of their differences to 'jealousy' and 'guilt,' the That 70's Show star struggled with feelings of culpability surrounding his newfound successes in comparison to the distressing life his brother lived.
He often questioned why throughout the years.
In a teaser clip with Entertainment Tonight, Kutcher explained what went through his head during his brother's diagnosis.
"How do I get to be this lucky? And for my brother to be born with cerebral palsy, then have a heart transplant, then have this random blood clot."
The actor recalled being told by his brother: "Every time you feel sorry for me, you make me less."
In a very emotional and candid sitdown interview with Dr. Agus the two were able to work through and explore many unresolved issues that have plagued them for over a decade.
According to Michael Kutcher the two have come a long way and now see each other as "straight up equals."
Here's a snippet of the interview where the two address their relationship:
News outlets and fans everywhere showed their support to the Kutcher brothers' emotional story. A story of one brother wanting to share his heart to save his twin.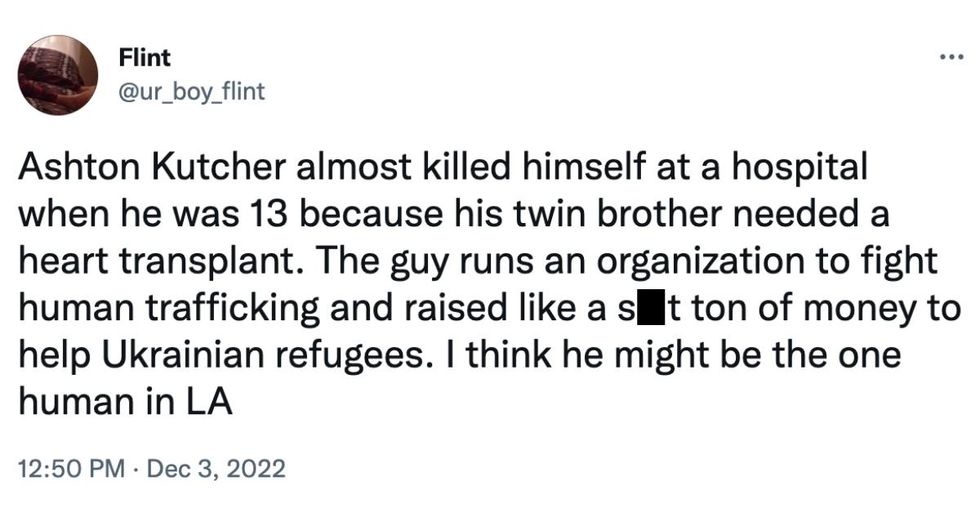 @ur_boy_flint
You can watch the full episode of The Checkup with Dr. David Agus now on Paramount+.
Keep reading...Show less