Tag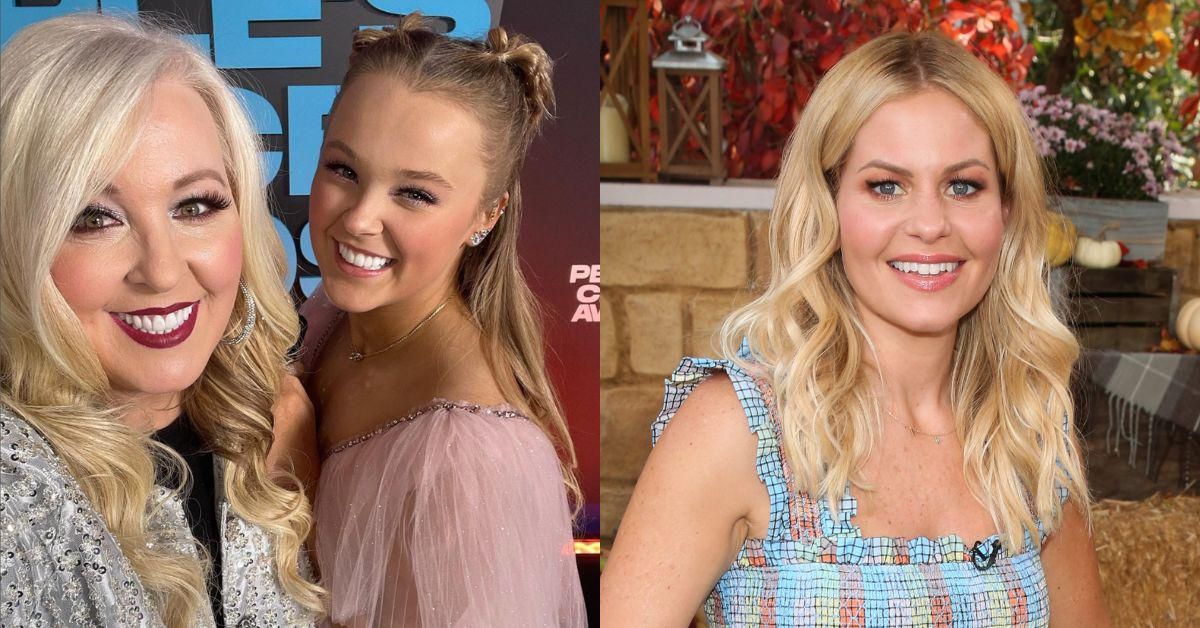 @jessalynnsiwa/Instagram; Paul Archuleta/Getty Images
The drama between singer, dancer, Nickelodeon and Dance Moms star Joelle Joanie "JoJo" Siwa and Full House star Candace Cameron Bure was presumed to be over when Bure responded to a TikTok video in which Siwa deemed Bure the "rudest celebrity" she's ever met.
Bure managed to contact Siwa and discovered she had rebuffed an 11-year-old Siwa on the red carpet at the 2016 premiere of the reboot series Fuller House.
The dust was seemingly settled when Bure apologized after Siwa mentioned she was disappointed after being ignored by the actress.

But now JoJo's mom, Jessalynn Siwa, weighed in on the conversation and questioned Bure's morals.

@jessalynnsiwa/Instagram
"I talked about this on my podcast a while back. The recent story told wasn't quite right so here is the real version," Siwa captioned in a recent Instagram post.
The dance teacher and talent manager shared a clip of her Success With Jess podcast in which she opened up about the dismissal of her daughter by the Fuller House star that night on the red carpet.
At the beginning of the video, she expressed her admiration for Bure, who played D.J. in the popular family sitcom.
"First of all, I have been obsessed with her since the premiere episode of Full House. And second of all, JoJo was obsessed with her."
"So it's still cool, we still like her. It was just a bad moment."

@jessalynnsiwa/Instagram

@jessalynnsiwa/Instagram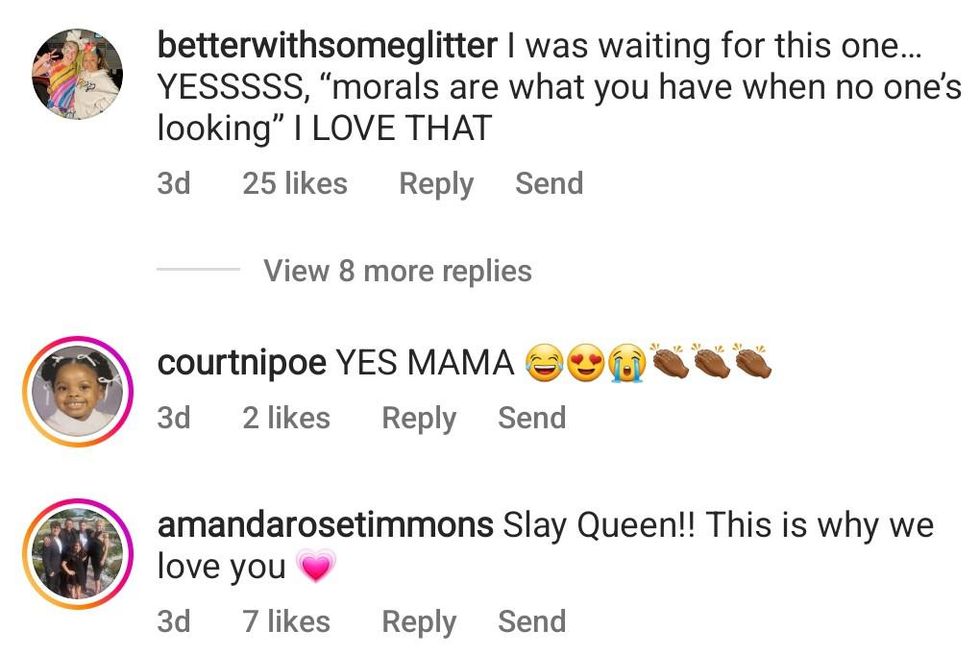 @jessalynnsiwa/Instagram

@jessalynnsiwa/Instagram
Siwa recalled attending the Fuller House premiere and how exciting it was.

"It was awesome and quaint. There's not a lot of people there. All of the people from the show are there [and] they show you two episodes. It was so fun," she said.
"After that we were all upstairs on the balcony. Uncle Jesse [John Stamos] was there, Joey [Dave Coulier] and Stephanie [Jodie Sweetin] and everyone was taking pictures. It was amazing."
Siwa noted the party relocated to a smaller venue following the screening.

That was when her daughter first interacted with Bure.

"It was kind of crowded because it wasn't a huge theater where they had a lot of people."
"Then JoJo ran into DJ and was like, 'Oh, my God, I love you so much. Can we please take a selfie?'
"And she was like, 'Not now. Maybe later.' Word for word — 'Not now, maybe later'."

"She just couldn't be bothered," Siwa recalled but gave Bure the benefit of the doubt.
"And you know what? Maybe she was having an emergency and her kid was crying and she was trying to get ahold of the babysitter."
Although Siwa acknowledged the challenges involved with being a celebrity, she expressed Bure's flippant behavior that night made an indelibly negative impression on JoJo.

"I do not know what was going on, but it's funny when you don't know and somebody treats you like that... it's hard to be a celebrity, I'll give it to you, but that was so long ago and I still remember it."
Some people were less sympathetic.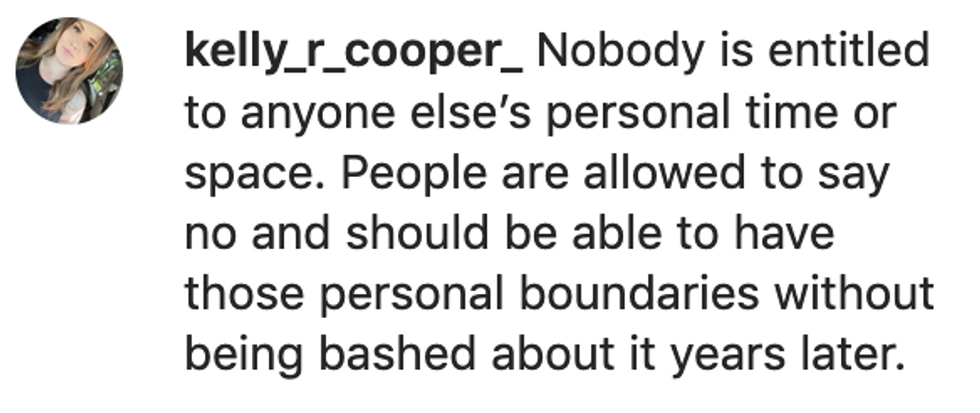 @jessalynnsiwa/Instagram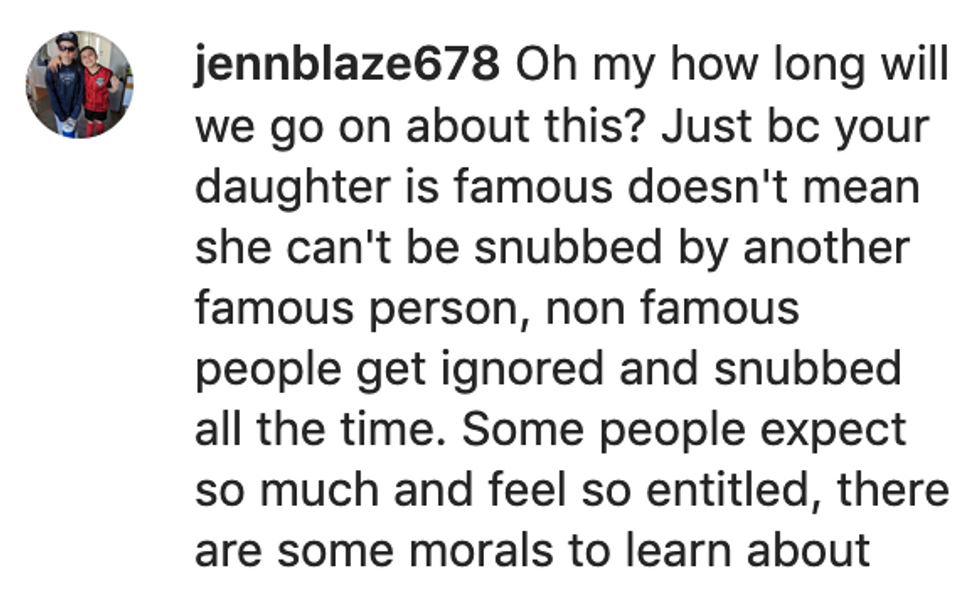 @jessalynnsiwa/Instagram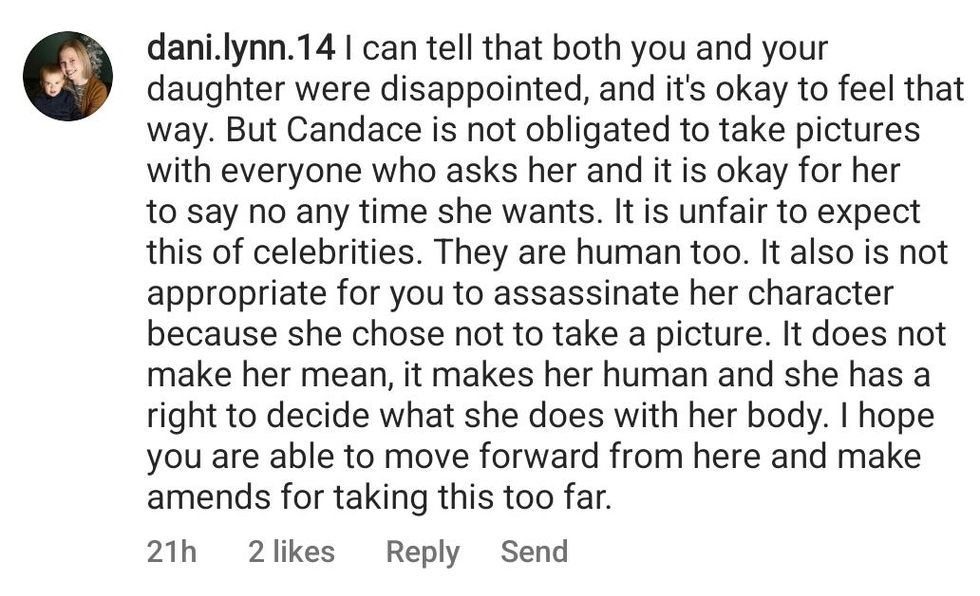 @jessalynnsiwa/Instagram
Siwa added:

"At the end of the day this story, it's not about a simple photo it's about how you treat people."
"Real, genuine kindness always goes a long way. It's super easy to quote a Bible verse when everyone is looking at you but morals are what you have when no one is looking. 🌈."
Siwa was referring to Bure's cryptic post quoting Isaiah 26:4 on Instagram Stories, which read, "Trust the Lord always."
The post was before Bure addressed the drama in a separate video posted on Instagram.

Social media users pondered whether or not the quote was in direct response to JoJo's declaration of the conservative Evangelical Christian actress being the "rudest celebrity" she had met in the TikTok video posted earlier.
"She didn't want to tell me [how I was rude to her]," Bure claimed in a video posted on July 26 after allegedly reaching out to JoJo, who is now 19.

"She said, 'You know, I met you at the Fuller House premiere and I was 11 years old'."
Bure said she felt "crummy" over the apparent snubbing of JoJo and added:

"We are both positive, encouraging people, and I told JoJo how much I've always appreciated her because she has been a good role model because of her positivity throughout her whole life and career."
She concluded her lengthy post, saying:

"That's the tea."