Tag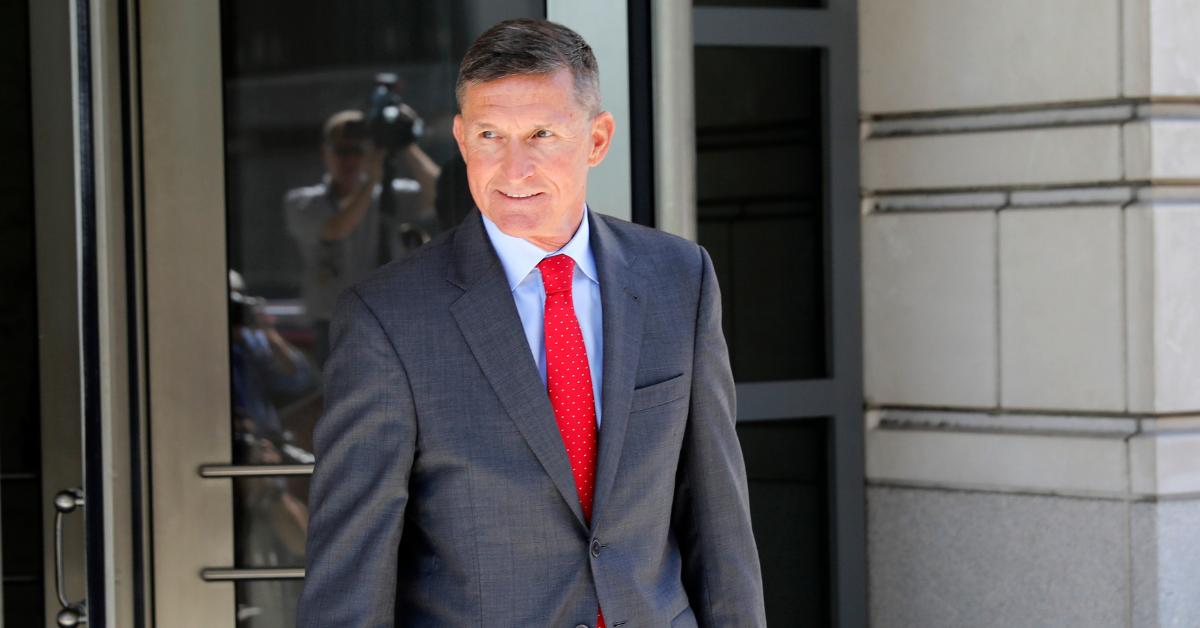 Aaron P. Bernstein/Getty Images
Michael Flynn was recently gifted an AR-15 by The Church of Glad Tidings in Yuba City, California.
While he was being presented with the rifle, Flynn commented maybe he should go "find somebody" in Washington DC.
Flynn, who was national security advisor under Donald Trump, made the comment while on stage. His wildly inappropriate remark was met with applause and raucous laughter.
The video of the presentation, which has since been removed from the church's website, was uploaded to Twitter and is garnering a lot of attention.
Many are calling for Flynn to be recalled to active service and court martialed for his assassination joke, including the wife of whistleblower Alexander Vindman.
Many were disgusted, but unsurprised by Flynn's conduct.
Others have called for Flynn, a retired Army Lt. General, to be court martialed before.
Flynn is a QAnon believer and plead guilty to lying to the FBI about his communication with Russian contacts, but was pardoned by Donald Trump before he left office. Despite having confessed to lying to the FBI, Flynn is still collecting his military pension, and many believe he should not be doing so while advocating for violence against the US government.
He also called for a military coup in the United States during a Texas QAnon conference earlier this year, prompting retired General Barry McCaffrey to call him out publicly.
McCaffrey told MSNBC:
"This is putting the country at risk. I have never heard anything like this, probably in the last hundred years. This completely irresponsible, provocative language."
It remains to be seen whether Flynn will face any consequences for his actions, but the online backlash isn't showing any signs of slowing down.