Tag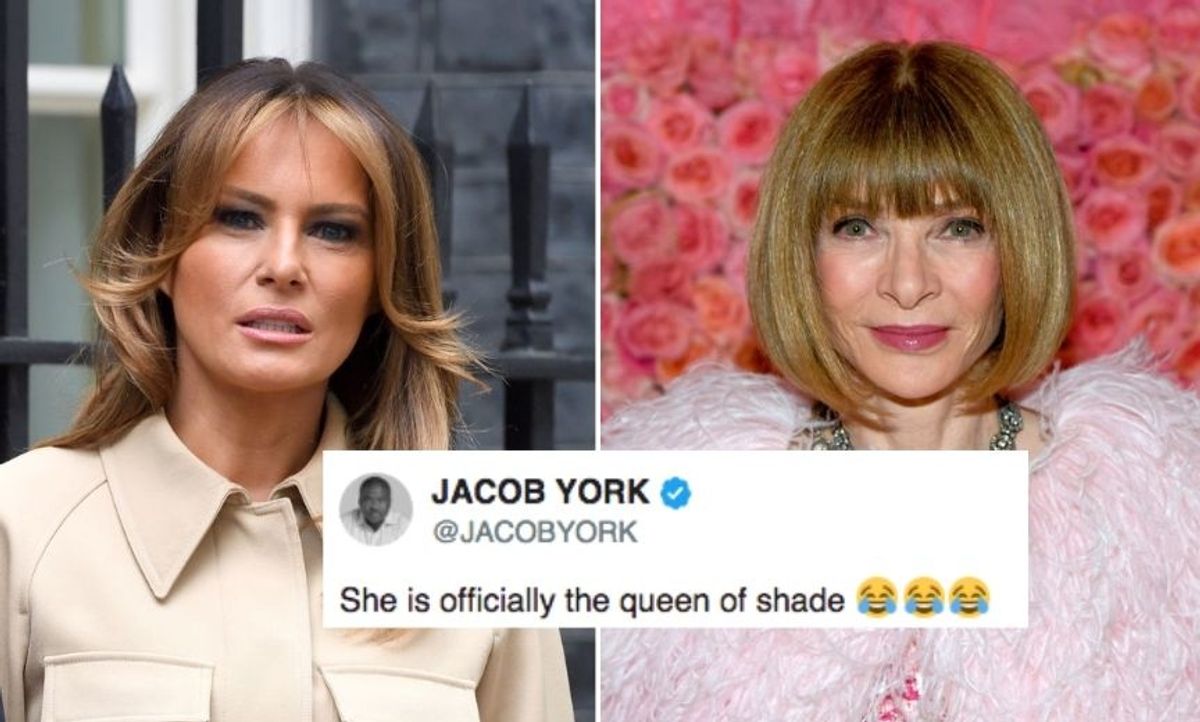 Karwai Tang/WireImage // Kevin Mazur/MG19/Getty Images for The Met Museum/Vogue //@JACOBYORK/Twitter
Vogue Editor-in-Chief Anna Wintour speaks softly, but says volumes.

Wintour reminded everyone of that in a recent interview for the podcast The Economist Asks.
The interviewer, Anne McElvoy, pressed Wintour on her thoughts regarding First Lady Melania Trump's fashion sense and overall style.
Wintour's answer proved that class and shade aren't by any means mutually exclusive.
Instead of commenting on Melania Trump, Wintour pivoted to praising former First Lady (and most admired woman in the world) Michelle Obama.

Listen below:
"I think first lady Michelle Obama really was so incredible in every decision she made about fashion," Wintour said.
"She supported young American designers. She supported designers, indeed, from all over the world. She was the best ambassador that this country could possibly have in many ways, obviously, way beyond fashion."
McElvoy reminded Wintour that Obama is no longer FLOTUS, but Wintour gave not one frock:
"To me, she [Obama] is the example that I admire."
But Wintour didn't even stop there.
McElvoy asked if it was a "conscious" decision not to include Melania or the President's eldest daughter Ivanka Trump. Wintour answered by praising the Democratic women seeking the 2020 presidential nomination:
"There's so many women in politics that deserve celebration, whether it's Kirsten [Gillibrand] or Senator Harris, or Senator Warren. We just recently ran a piece in our current issue about five of the six political female candidates, all of which I felt deserved a place in Vogue."
"And how wonderful that after a lot of naysayers saying that after [Hillary Clinton] not succeeding that it would be very difficult to find a voice in the current presidential campaigns. How wonderful that that is not the case."
"I think that both Senator Warren and Senator Harris are among the top candidates right now."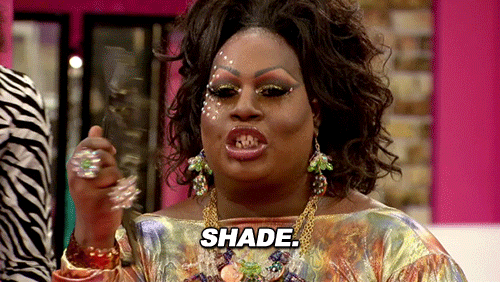 Giphy
People applauded Wintour's masterful answers.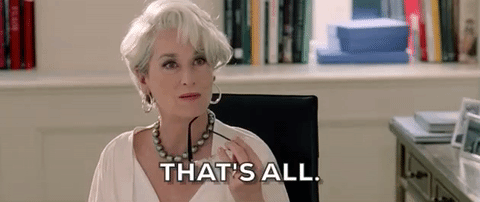 Giphy
We stan.
The documentary The September Issue, available here, follows Wintour as she gets the most important issue of the year for Vogue to press.
Keep reading...Show less