Most people have a list of acquaintances in their life that, for whatever reason, they've kept around despite not even liking or knowing them personally. Facebook has made it far too easy to amass a collection of friends and plenty of users add others liberally despite their lack of personal affiliation with them. On Nov. 17, 2010, TV personality Jimmy Kimmel implemented the concept of National Unfriend Day in an effort to remind Facebook users the value of real friendship.
---
For seven years, Nov. 17 has been a day where Facebook users are encouraged to go through their friends list and unfriend anyone they may not have a personal and close friendship with. According to a survey compiled by Pew Research Center, 23% of Facebook users have between 101 and 250 friends while 15% admitted to having over 500.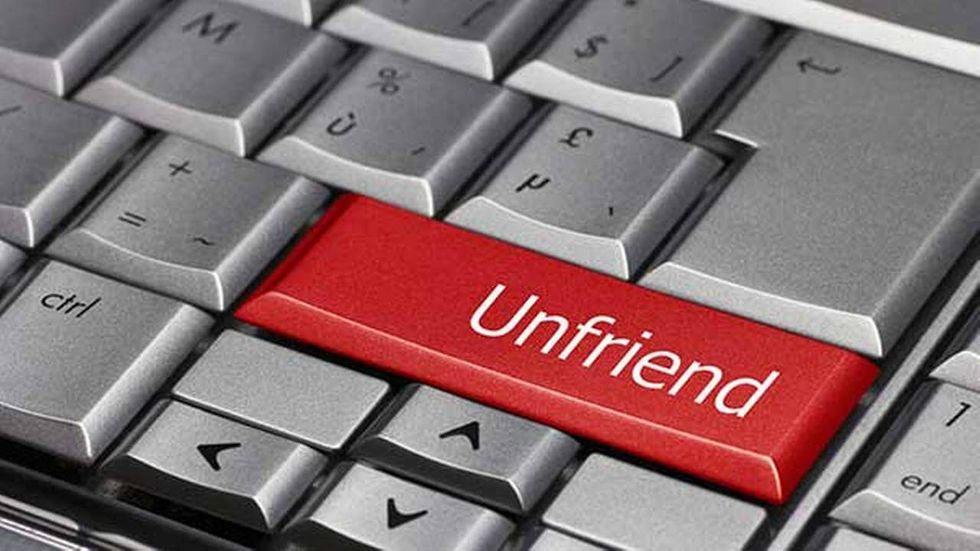 During National Unfriend Day, the process of removing those "false friends" is pretty simple, but could take a while if there are a lot of people to remove. The following steps can be used to remove unwanted Facebook friends:
Sign into Facebook
Access your personal user profile
Click on "Friends" under the cover image
Search for individual friends in the "Search for Your Field" or scroll through the list of friends
Next to the thumbnail, click "Friends" to bring up a drop-down menu
Select "Unfriend"
Unfriending can also be done on the individual's profile page by clicking "Friends" overlaid on the cover image and selecting "Unfriend" from the drop-down. Alternatively, the friends list can also be accessed from the Facebook home screen on the left-hand side under "Explore." Click on "Friend lists" and, on the next page, click "See All Friends."
It won't make the unfriending process any easier as it accesses the same thumbnailed list of friends, but it does provide an alternative means of getting to that list. Since there is no means of "mass unfriending" people, users must go through each friend individually, though the first method is the quickest and most efficient.
When Kimmel polled his viewers and Facebook friends for different reasons for reducing their friends list size, he received responses that included: "I am unfriending people who post pictures of their feet/toes!" and "People who like pineapple pizza."
Please SHARE this with your friends and family.