A psychology student who has spent years battling with her confidence has finally learned to love her body – thanks to pole-dancing.
---
A keen gymnast as a child, when Emma Wallace, now 24, of Fife, Scotland, spotted an advertisement for some local pole-dancing classes on Facebook four years ago, just months after becoming a mom, she wanted to sign up – but feared her plus-sized frame would attract ridicule.
Having gained weight after pregnancy and childbirth, and feeling desperately self-conscious, after two months she summoned the confidence to attend a class and was immediately so hooked she now trains three times a week and performs gravity-defying tricks.
Revealing that her 2020 New Year's resolution is to enter a pole-dancing competition, single mom Emma, who has one child who she does not wish to name, said: "I used to think pole-dancing was for thinner, more well-built people and worried about feeling judged or uncomfortable in a class.
"But now I know that every body is a pole body and my confidence is sky high.
"Whereas I used to cover up in long t-shirts and baggy jeans, I'm now proud to show off my body. This has become way more than a hobby for me – it's been a total lifestyle change."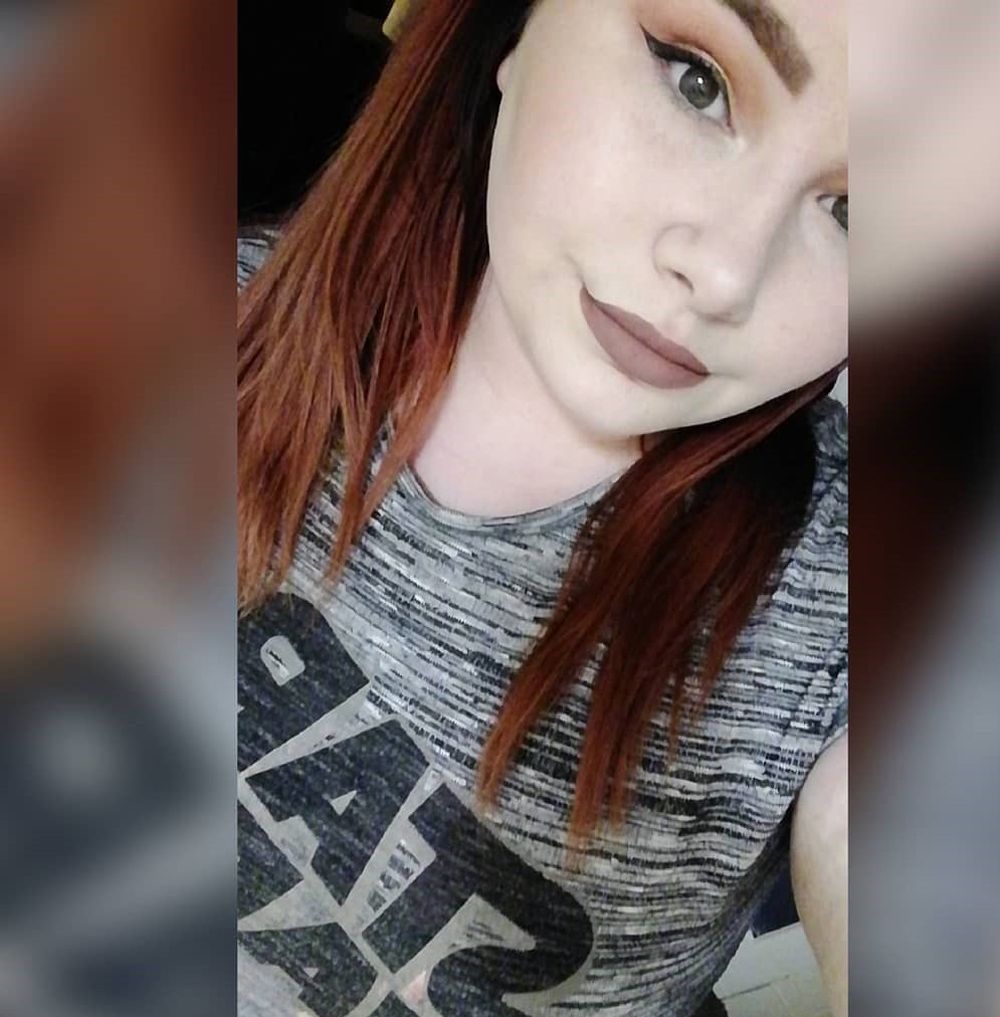 Emma (PA Real Life/Collect)
Keen to find an adult equivalent to the gymnastics she loved as a child, scrolling Facebook one day four years ago, Emma spotted an ad for some pole-dancing classes for beginners.
But, her self-esteem dented by her weight, she was nervous about joining an exercise class packed with strangers.
"Because of my size, I used to find exercise really daunting," she explained. "I was worried people would stare or laugh at me if they saw me in a gym."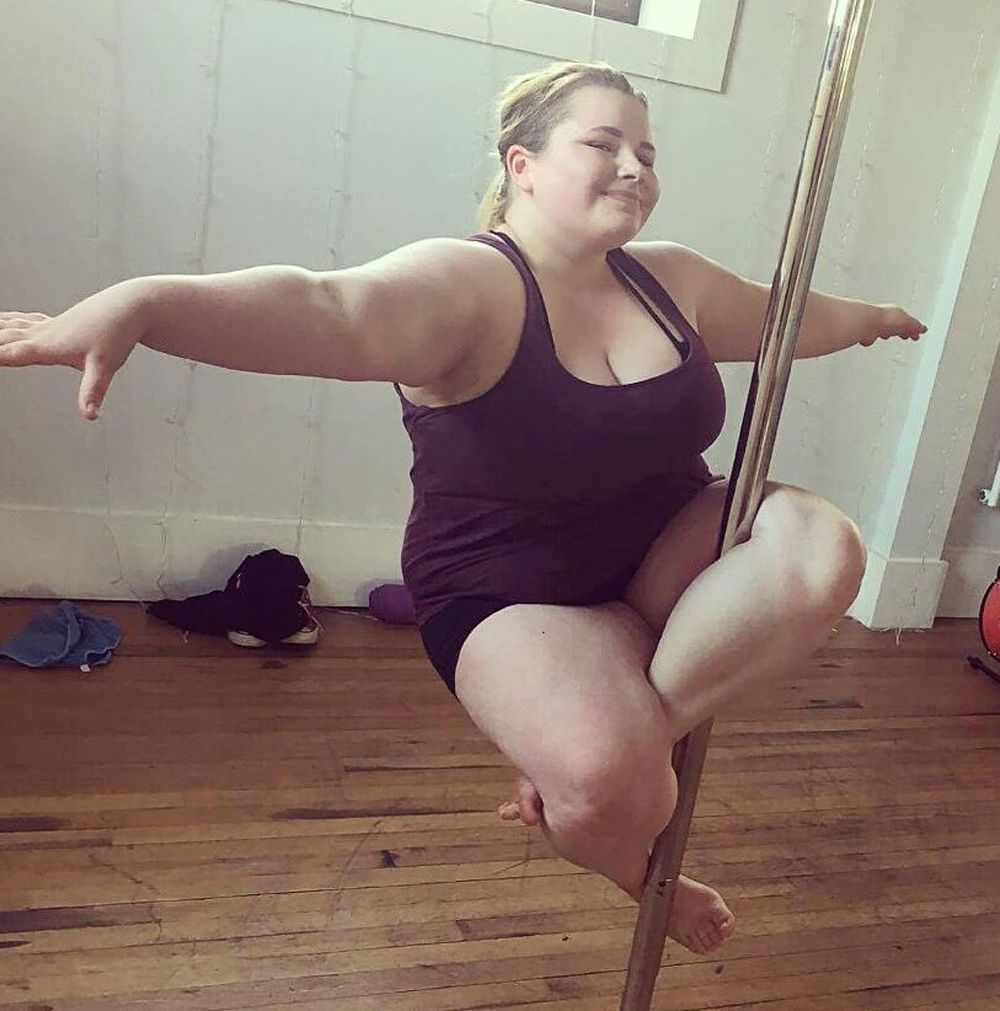 Emma showing off her moves (PA Real Life/Collect)
Emma continued: "I kept thinking about what would happen if I fell down in a pole fitness class, and whether everyone would tease me.
"It took me about two months to build up the confidence to go, but when I did, it was the most friendly, supportive group of people."
For her first session, Emma wore leggings and a t-shirt but, as her self-esteem has grown in tandem with her upper body strength, she now feels confident wearing less clothing.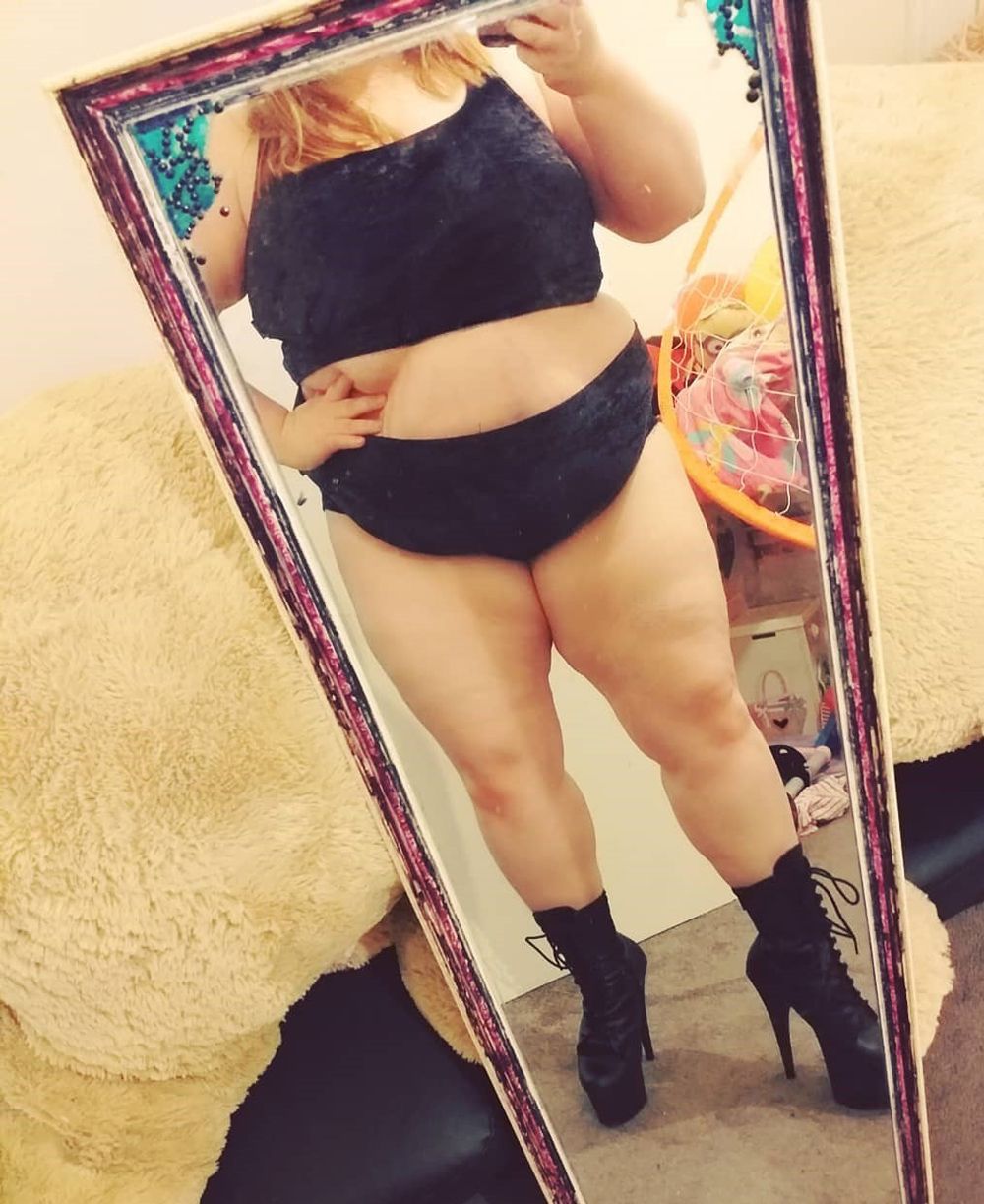 Emma feels much more confident since taking up pole-dancing (PA Real Life/Collect)
"Less clothing is actually better in terms of skin grip – but people can wear what they are comfortable in," she added.
Immediately catching the pole fitness bug, Emma started going to more and more classes and felt proud to see her technique improving, while she built up enough strength to pull and hold herself up, before moving on to begin perfecting various complex moves.
"It took me a while to build up my strength, but I was determined to get there," she said. "Pole is a journey, and everybody improves at different times, so you can't compare yourself to others. It may take me longer to get the moves, but I keep going until I do."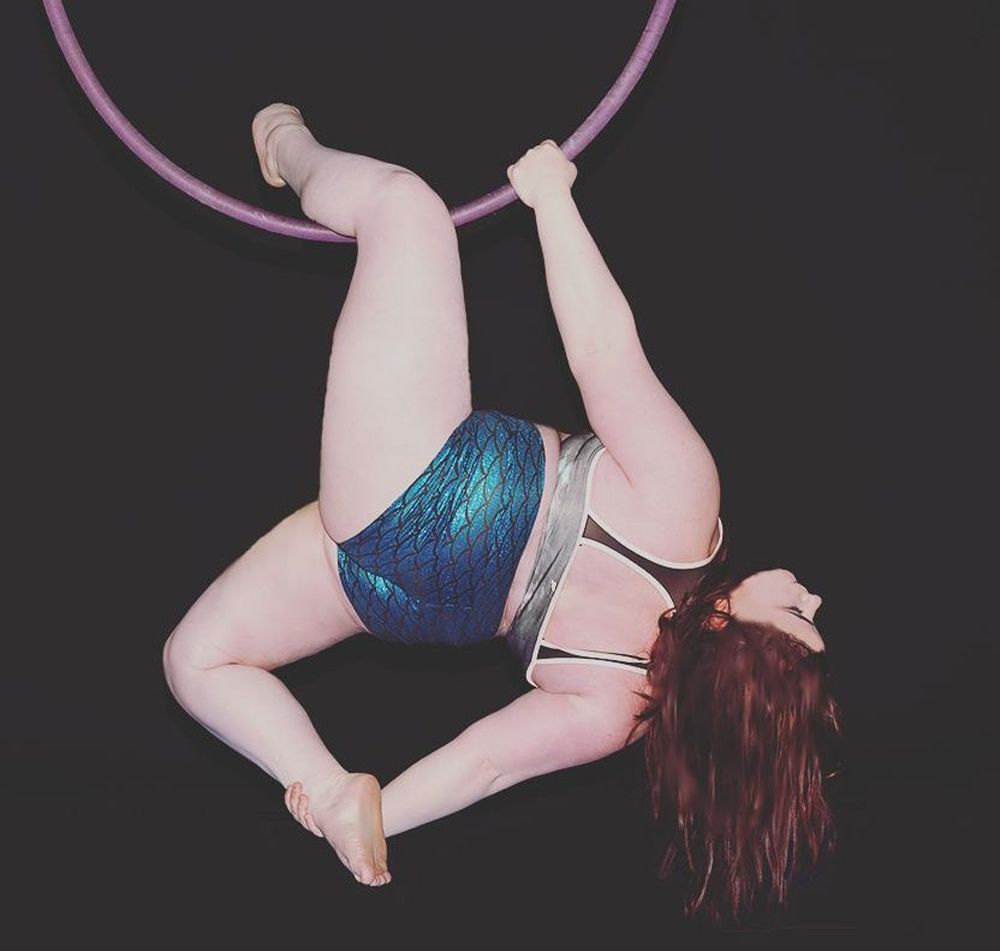 Emma (PA Real Life/Gavin Wilson Photography)
One of Emma's proudest moments so far is perfecting a butterfly move – where a person holds themselves upside down and moves their legs into the splits.
She also has her very own "party trick" in the form of a "stargazer," which sees her position herself upside down and arch backwards, away from the pole.
For the past year, she has ramped up her training efforts and now heads to three one-hour classes a week, as well as doing a stretching session to ensure she stays nimble.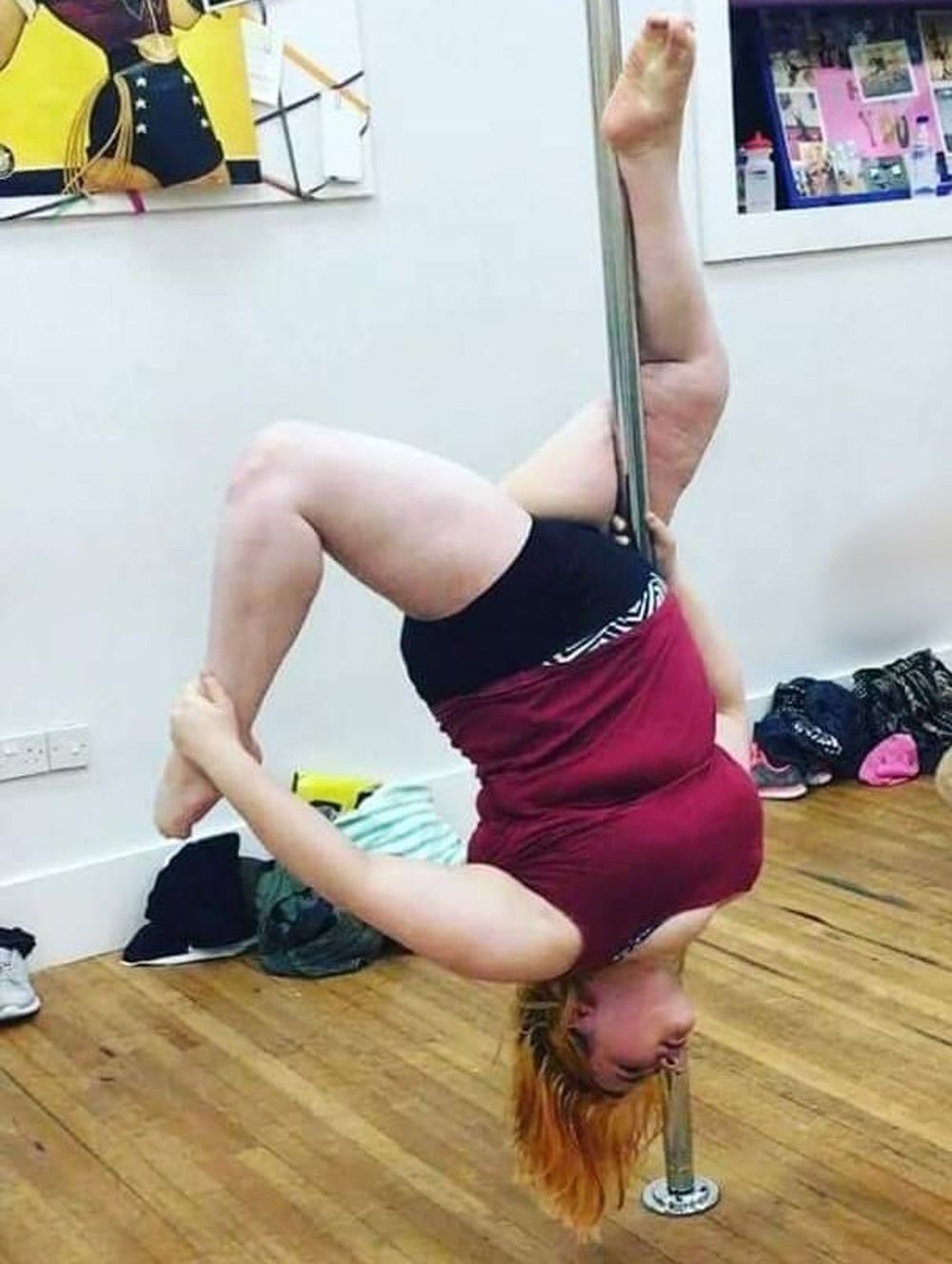 Emma during a pole-dancing session (PA Real Life/Collect)
Posting her progress to Instagram, she has been met with a flood of positive comments – as well as, sadly, the occasional troll.
She explained: "I mostly get positive messages, but I have had the odd negative one. Just the other day, a complete stranger messaged me calling me a fatty.
"I just shrug it off, though. It's just a nasty person with nothing better to do."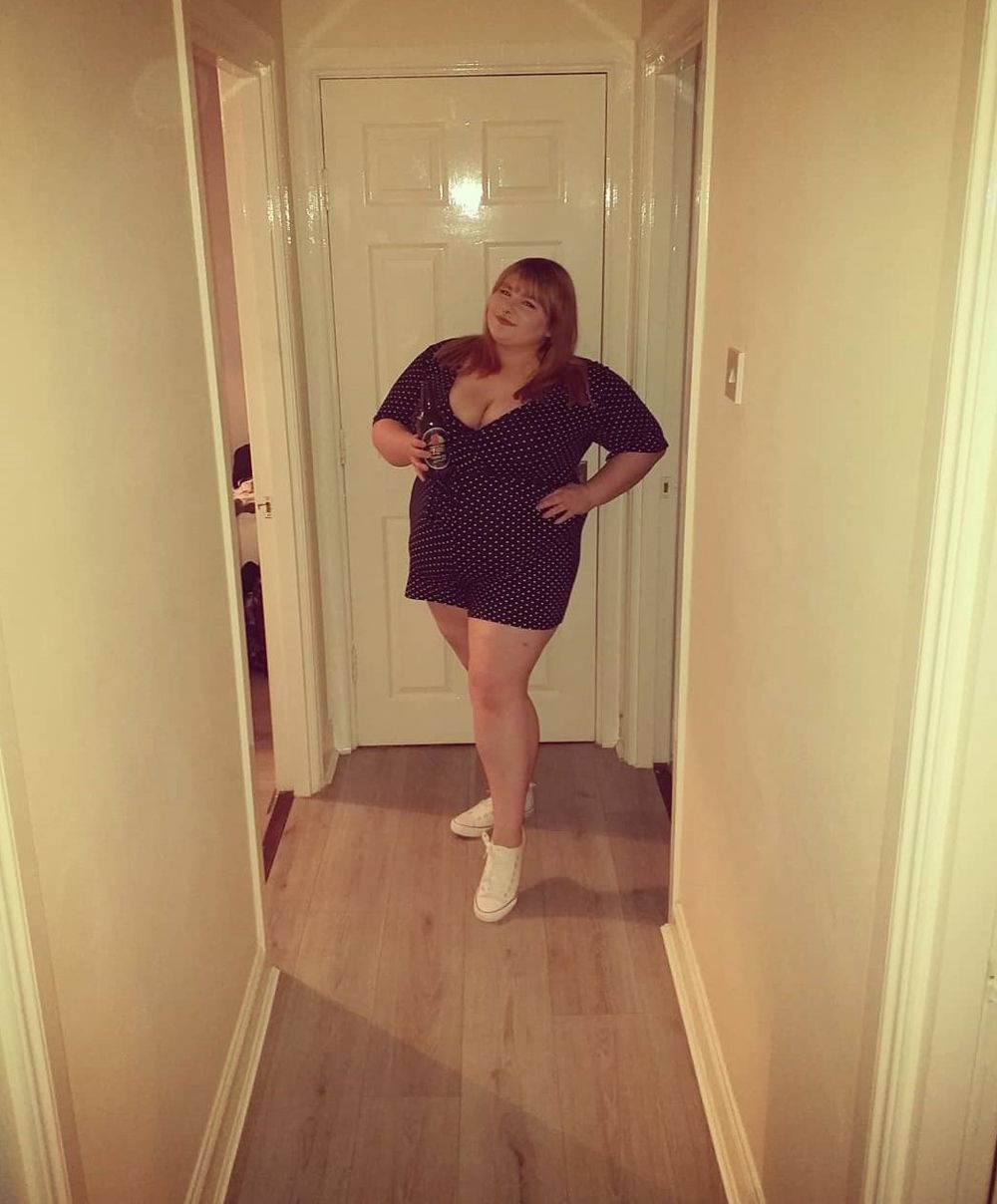 Emma (PA Real Life/Collect)
Now, Emma's confidence has improved so much that she has even set up a pole society at her university, bringing together other enthusiasts.
By speaking out, she hopes to both dispel stereotypes that pole-dancing is simply stripping, and also to encourage other plus-sized dancers to find the confidence to join a class themselves.
Adding that she believes it is important to see lots of different body sizes represented in the media, she said: "I have had people ask me if I'm a stripper, and I salute those girls who do it in the clubs – stripping is a part of pole, so it can't be disregarded."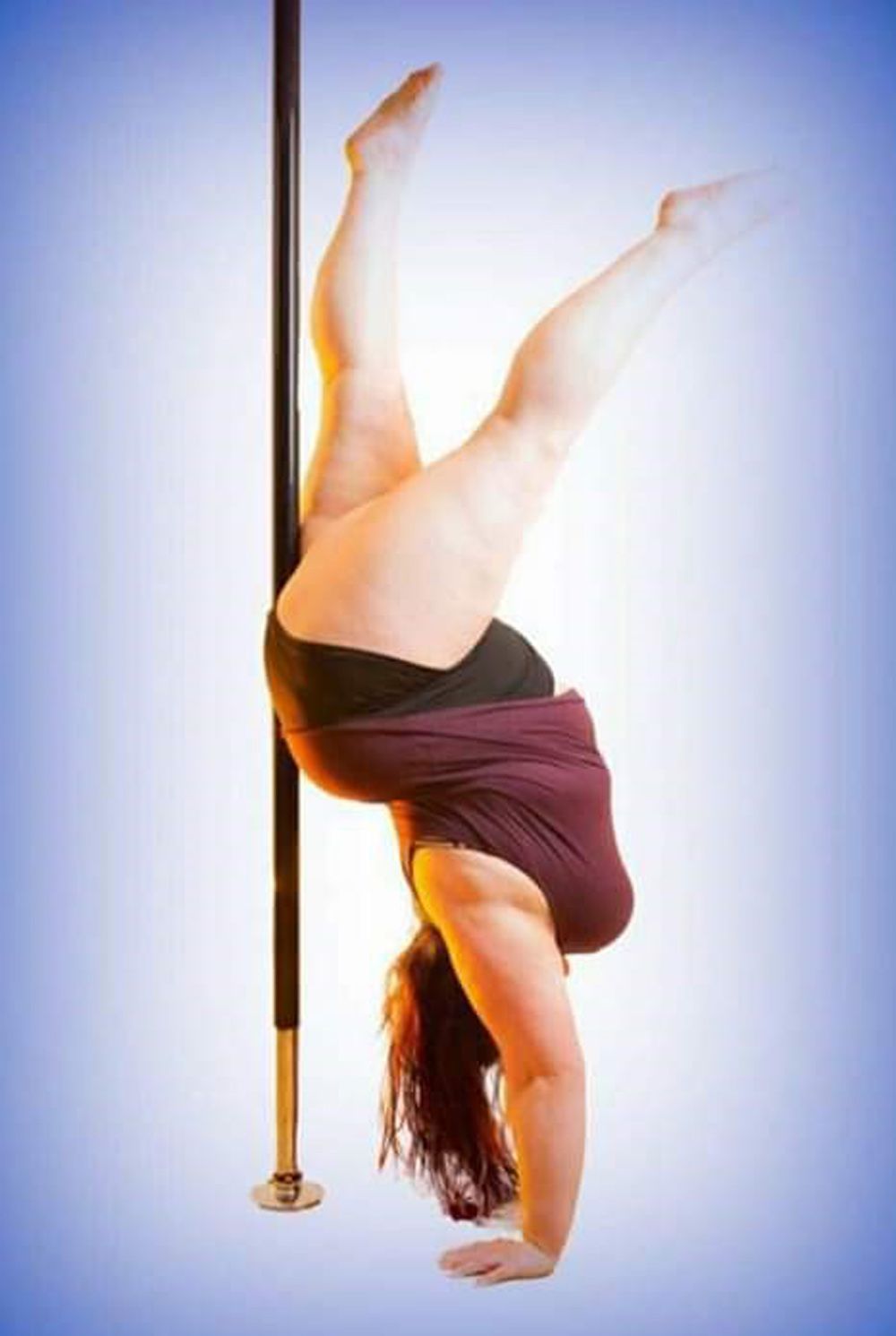 Emma (PA Real Life/Gavin Wilson Photography)
Emma continued: "But what I do is more on the fitness side of things, so I want to educate people that there are a lot of sides to pole, and much more to it than stripping. Being bigger means that people often assume that you're unhealthy, so it's great to have that plus-sized representation in pole.
"I really hope I can inspire others out there to overcome that hurdle of fearing they will be judged and to get out there and exercise too.
"I've seen people bigger than me, smaller than me and who have disabilities pole-dance. There's people who compete in championships, who I'm in awe of, and people who do it for fun. It's open to everyone, and it's hard work, but it's truly made me love my body."