This just in:
Our words and actions have consequences.
On very rare occasions spewing vitriol and hate can get you elected as President for a term, but usually publicly parading your bigotry results in the universe unloading a deserved "Accio karma."
J.K. Rowling just learned that the hard way.
The Harry Potter author—who has unapologetically and incessantly tweeted her intolerance of the trans community—just took a massive financial hit.
Oops.
Rowling's production company Brontë Film and TV just reported a 74% profit loss.
While productions for the company include the BBC drama Strike and a TV adaptation of Rowling's The Casual Vacancy, they are blaming the plummet on poor sales from Harry Potter and the Cursed Child due to theater closures during COVID lockdown.
Whatever you need to tell yourself.
Harry Potter and the Cursed Child was one of the first—and one of the fortunate—to return to Broadway after the lockdown was lifted. But there are several boycotts in place against anything that might profit Rowling over her well-documented history of racism and transphobia.
After learning of the astounding profit loss, many took to Twitter to share their appreciation of the karmic occurrence.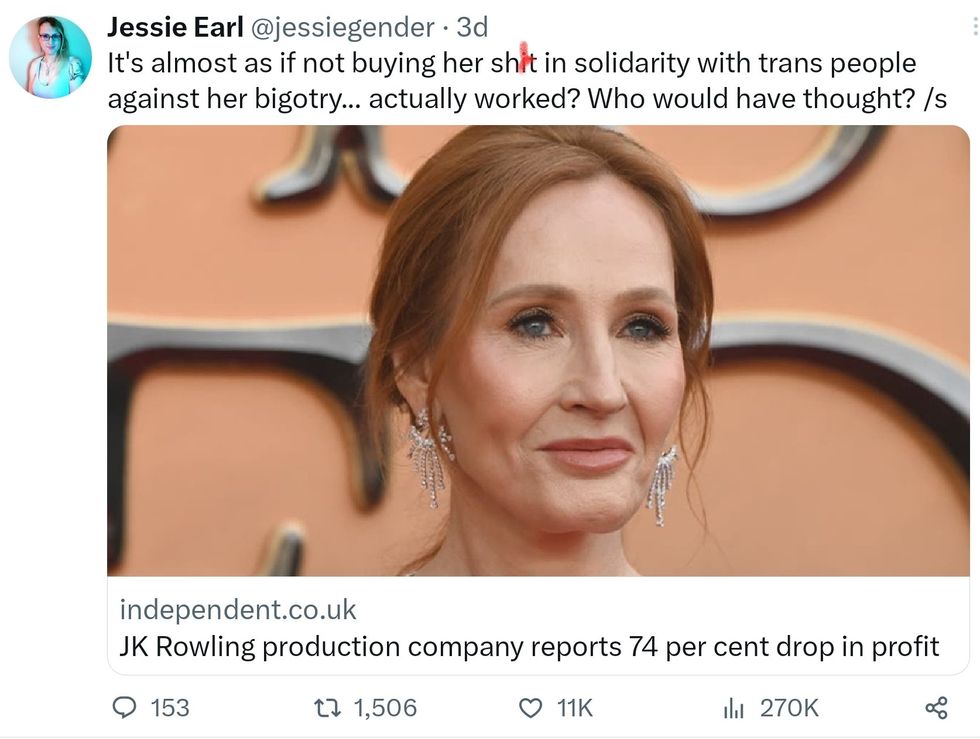 @jessiegender/Twitter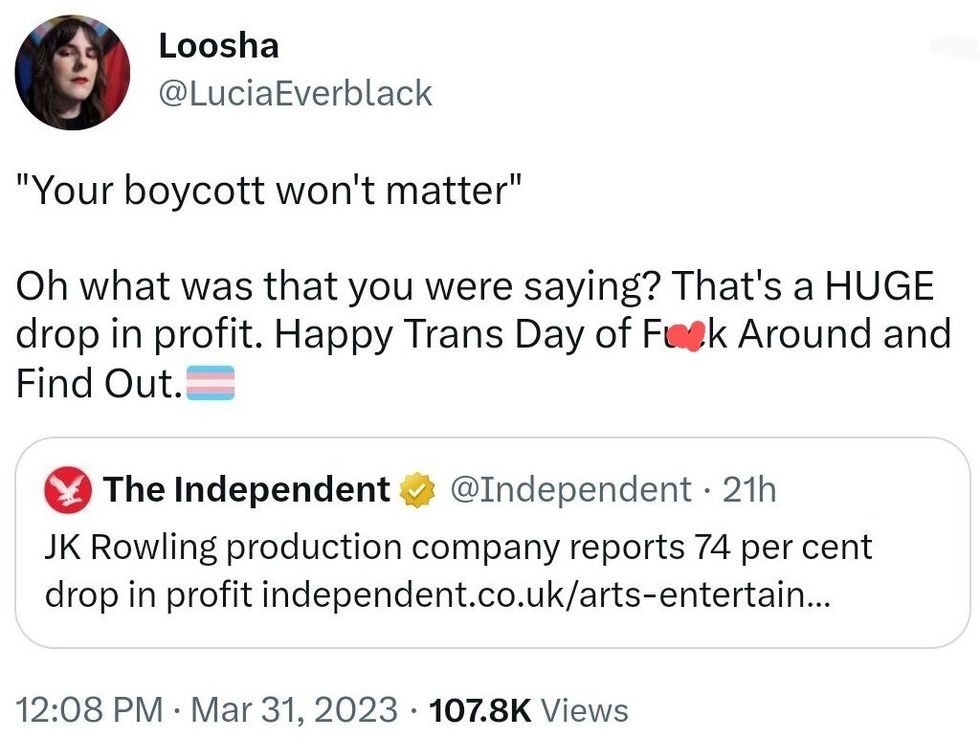 @LuciaEverblack/Twitter
Sadly, Rowling continues to spew her vitriol on Twitter while whining about being a victim, but—as already proven—it will come at a cost.