Let me assuage your fears and tell you there will not be spoilers for the most recent episodes of Game of Thrones in this article. With the show nearly ending, that would be a horrible thing to do.
All we're here to tell you is that you won't have to wait too long without your Game of Thrones fix.
---
A few years back, it was revealed that HBO had several spinoffs for the hit show in the works. Since that time, only one has moved to a pilot order, with production starting up for this likely prequel series.
However, George R. R. Martin himself has said there are two other "successor" shows in the works.
Martin was known for using Live Journal to keep people up to date on his thoughts and projects. After the site was bought out by Russian interested, he moved his "Not a Blog" to his own site.
It was there he recently mentioned that three Game of thrones spinoffs are "still moving forward nicely."
Although one of them is the aforementioned prequel series, the other two are still in the scripting phase, getting closer to possible production.
As for what these series could be about, it's not exactly certain.
The series that is currently moving forward in production has more clues than the other two. Martin has said he wanted to call it The Long Night, but couldn't, as a recent episode of the show used that name.
Because of this, people believe it is a prequel series, focused on the event of the same name that took place thousands of years before the series.
As for the other two, Martin is tighter lipped. He does suggest that fans read his new book Fire & Blood, a history book on Westeros about the Targaryen conquest, though that might just be advertising because it's so new.
I lied. There is one small spoiler in this article. Feel free to click away now.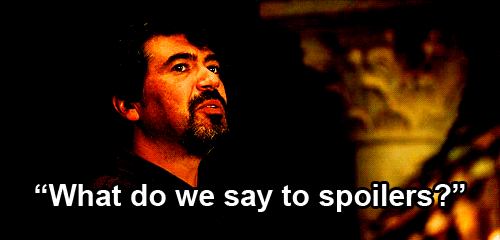 There are people who know what they would like a spinoff about, because let's be honest, they're the best characters in the series.
While Game of Thrones ends in two weeks, there's no way HBO is going to let this money making machine stop. As for what these shows will be about, we can only guess based on the clues.
Of course, the most important thing that could come out, would be the next book.