Hip Hop artist Cardi B sparked outrage after she used an Asian racial slur in an Instagram comment, BuzzFeed News reports.
The 27-year-old superstar responded to the backlash defensively, claiming she did not know that the term she used--"ch*nky"--was racist and derogatory.
It all began when Cardi B used software to generate an image of what her 2-year-old daughter, Kulture, might look like in the future. The image, posted to Instagram and later deleted, used a picture of Cardi and her husband Offset to predict what their child will look like.
Cardi B liked what she was seeing and posted as much.
@sohh/Twitter
Cardi B's use of the racist term came shortly after when she responded to a fan's observation that the simulated future Kulture looked quite similar to Cardi B's sister, Hennessy.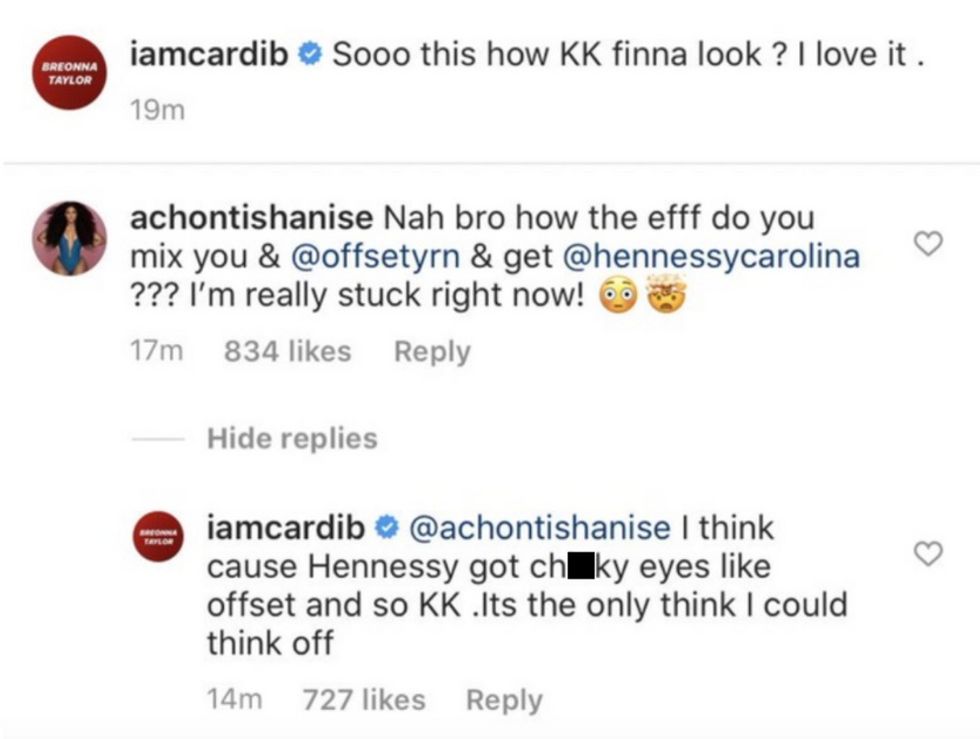 @iamcardib/Instagram
"Ch*nk" is a racist slur. The word is typically used by non-Asian people to identify any and all people from Asia or of Asian decent.

While the origin of the word isn't entirely clear, it likely was a modification of the word "China" or the possibly a reference to the China's Qing dynasty, pronounced "Ching" in English. Though despite the word's connections to the country of China, the term is problematically applied to any Asian person, regardless of the country they are connected to.
After she invoked the slur, multiple people let Cardi B know she was out of line.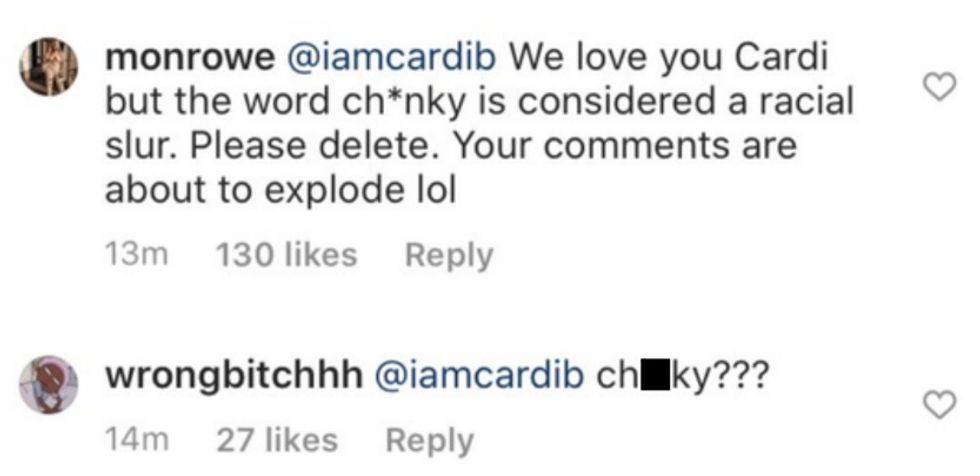 @iamcardib/Instagram
@iamcardib/Instagram
Cardi B was apparently fed up with the backlash. She deleted the Instagram post and took to Twitter to defend herself. She claimed she didn't know she used a slur because "I DON'T KNOW F*CKIN EVERYTHING!!"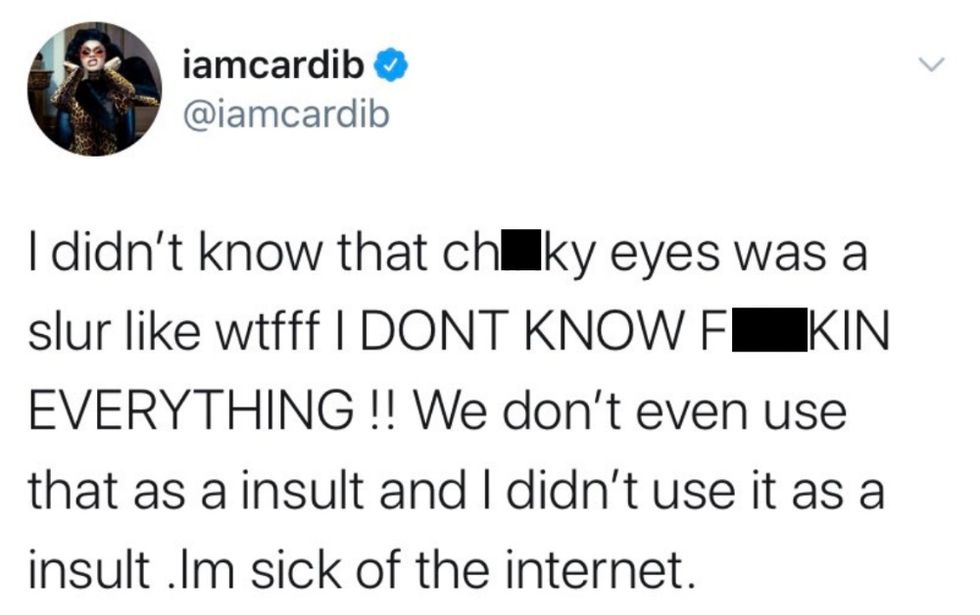 @iamcardib/Twitter via @sohh/Twitter
Twitter users were not having that explanation.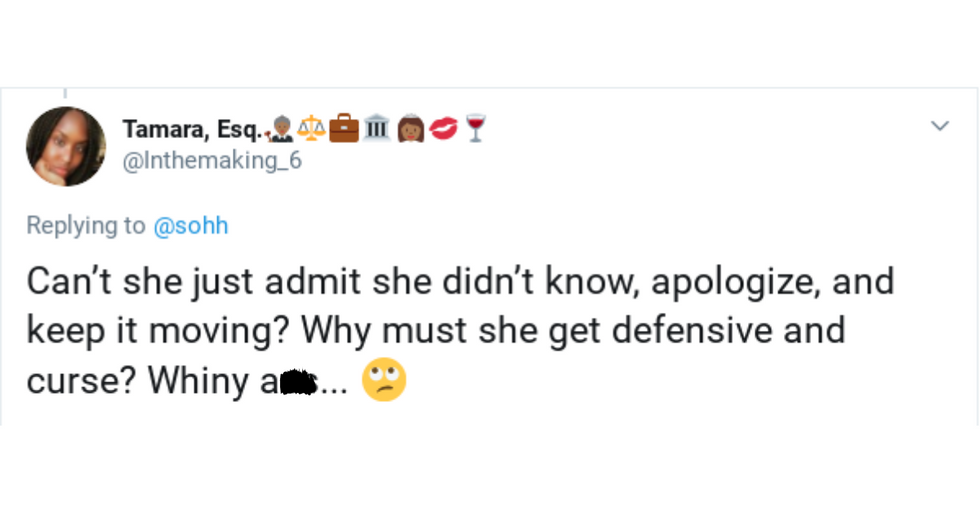 @Inthemaking_6/Twitter
Cardi B's response also compelled some back and forth discussions about the term and its implications.

@jenelleVaugha10/Twitter; @DeafNatural/Twitter
And so, we have yet another example of one of the internet's unique qualities: everyone sees everything and all mistakes will be called out.
And hopefully, that means we'll all be better and learn what's hurtful to say.