tampon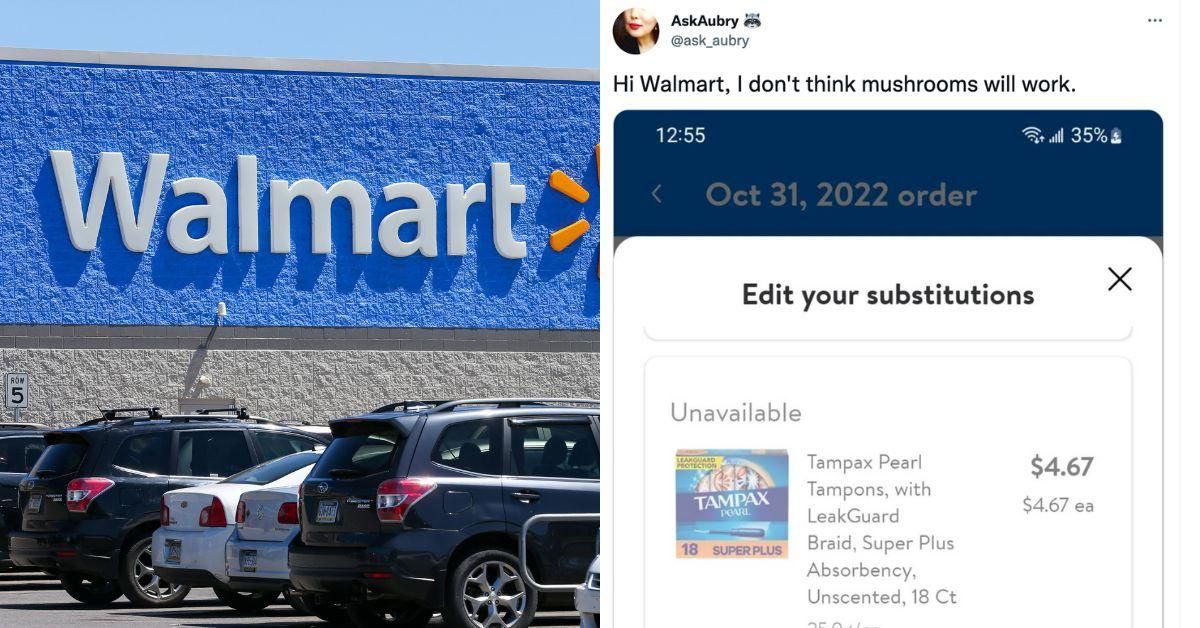 Paul Weaver/SOPA Images/LightRocket via Getty Images, @ask_aubry/Twitter
When a woman learned that her online Walmart order of Tampax Pearl tampons was unavailable, she was more disappointed over the retailer's replacement suggestion.
Walmart apparently thought a suitable item in place of tampons would be a container of 16 ounce whole white mushrooms.
When a product is no longer available, most grocery stores typically suggest alternative options they think customers will settle for, and they can either accept the suggestion or reject it and receive a full refund.

Twitter user @ask_aubry shared a screenshot of her receipt showing what Walmart considered was the next best thing to the feminine hygiene product.
She politely declined, writing:
"Hi Walmart, I don't think mushrooms will work."
@ask_aubry/Twitter
Unsurprisingly, the internet was in stitches.

Some who related to her experience shared similar shopping inconveniences.
Some speculated Walmart may have been onto something here.
Thanks, but no thanks, Walmart.

Keep reading...Show less