sign language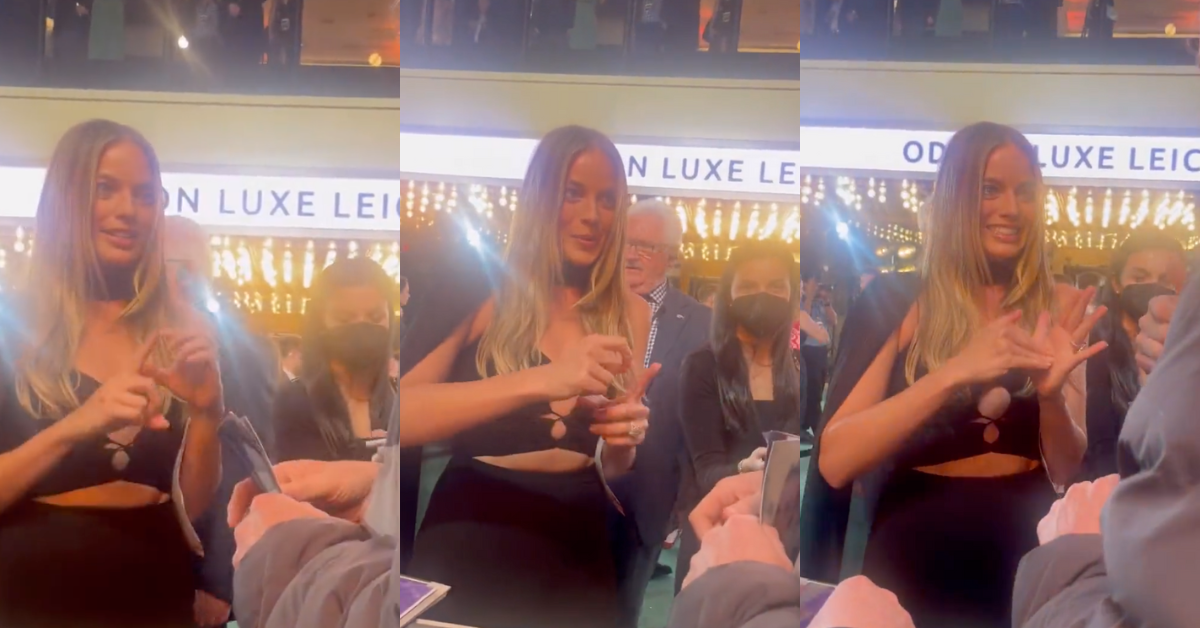 @PopCrave/Twitter
This Barbie can do it all.
A resurfaced video of Margot Robbie using sign language to communicate with a fan on the red carpet last year has taken the internet by storm, and it's truly everything.
The wholesome moment was filmed at the London premiere of Amsterdam last year. A fan behind the rope handed Robbie an Auslan (Australian sign language) cheat sheet, but upon inspecting it, the actor revealed:
"For me?"
"I know it."
She then shared with the fan that it was "nice to meet" him.
You can watch below.
Viewers of the resurfaced video are officially obsessed.
We had no idea it was possible to love her even more 💕.
Keep reading...Show less