Tag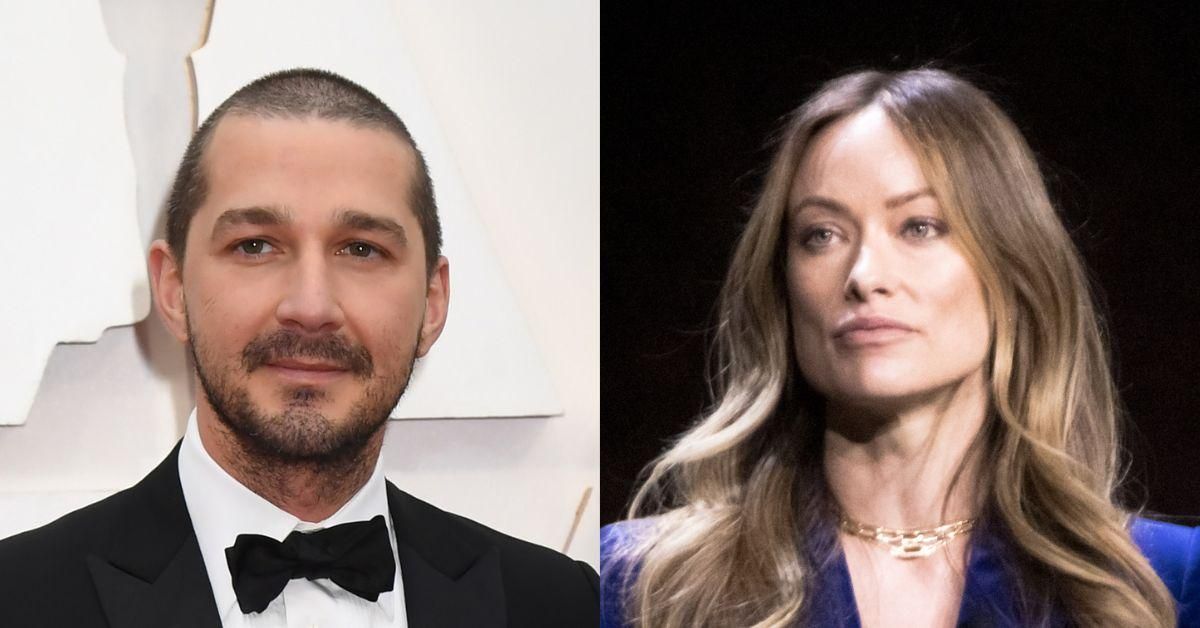 Jeff Kravitz/FilmMagic/Getty Images; Greg Doherty/Getty Images
The controversy surrounding director Olivia Wilde's follow-up to Booksmart, Don't Worry Baby, entered yet another chapter Friday when actor Shia LaBeouf hit back at Wilde for claims she made about him in the press earlier in the week.
A Variety profile of Wilde reported she fired LaBeouf from the drama and replaced him with singer Harry Styles because of his "combative" working style, which Wilde implied would make star Florence Pugh feel unsafe.
But on Friday, LaBeouf told Variety he had quit because of he and Wilde's differing approaches to the film. The actor supplied communications between him and Wilde that appear to prove it.

These include screenshots of text messages between him and Wilde along with a video—seen below—in which she begged him not to quit the film and claimed she could convince Pugh to put her concerns about him aside.

Rumors of LaBeouf's having been fired swirled since long before Wilde's comments last week, beginning when he first departed the film two years ago in August 2020.
But texts between LaBeouf and Wilde shared with Variety show the two met on August 16, 2020 to discuss his exit from the project. The texts include a reply from Wilde thanking LaBeouf for his candor while bowing out of the film.
It reads in part:

"Thanks for letting me in on your thought process. I know that isn't fun. Doesn't feel good to say no to someone, and I respect your honesty.
LaBeouf officially withdrew from the film the following day.

The video message LaBeouf shared with Variety was allegedly sent by Wilde two days later on August 19, 2020. In it, Wilde implores LaBeouf to come back and claims she can convince Pugh to work with him despite her objections.

Wilde is heard saying:

"I feel like I'm not ready to give up on this yet, and I, too, am heartbroken and I want to figure this out."

"You know, I think this might be a bit of a wake-up call for Miss Flo, and I want to know if you're open to giving this a shot with me, with us."

"If she really commits, if she really puts her mind and heart into it at this point and if you guys can make peace—and I respect your point of view, I respect hers—but if you guys can do it, what do you think? Is there hope?"
Shortly after LaBeouf withdrew from the film his former partner—musician FKA Twigs—filed suit against him alleging physical, sexual and emotional abuse.
LaBeouf has not denied the allegations, and attributes them to his struggles with addiction.
Though FKA Twigs' allegations and lawsuit were not made public until early 2021—some six months after LaBeouf's departure from Don't Worry Darling—many believe Pugh's discomfort with LaBeouf stemmed from his reputation as an abuser.

In emails from LaBeouf to Wilde which he also shared with Variety, the actor referenced these allegations. He accused Wilde of leveraging them—in tandem with the claim she fired him—to generate press for Don't Worry Darling.
He wrote:
"I know that you are beginning your press run for [Don't Worry Darling] and that the news of my firing is attractive clickbait, as I am still persona-non-grata and may remain as such for the rest of my life..."
"...Firing me never took place, Olivia. And while I fully understand the attractiveness of pushing that story because of the current social landscape, the social currency that brings, it is not the truth."
The Variety profile does not have Wilde on record as having explicitly said she fired LaBeouf.
Her reps claimed last week she has never said she did. But Wilde has not previously pushed back on news stories claiming LaBeouf was fired, which have been circulating since 2020.
On Twitter, many were astonished by this new chapter in the Don't Worry Darling saga—especially Wilde's seeming willingness to disregard Pugh's discomfort with working with LaBeouf.

As for Florence Pugh, the actor has so far refrained from commenting on the controversy.
But she reportedly agreed to do only one single night of press for Don't Worry Darling, lending credence to rumors she and Wilde have also fallen out over the course of making the film.