Tag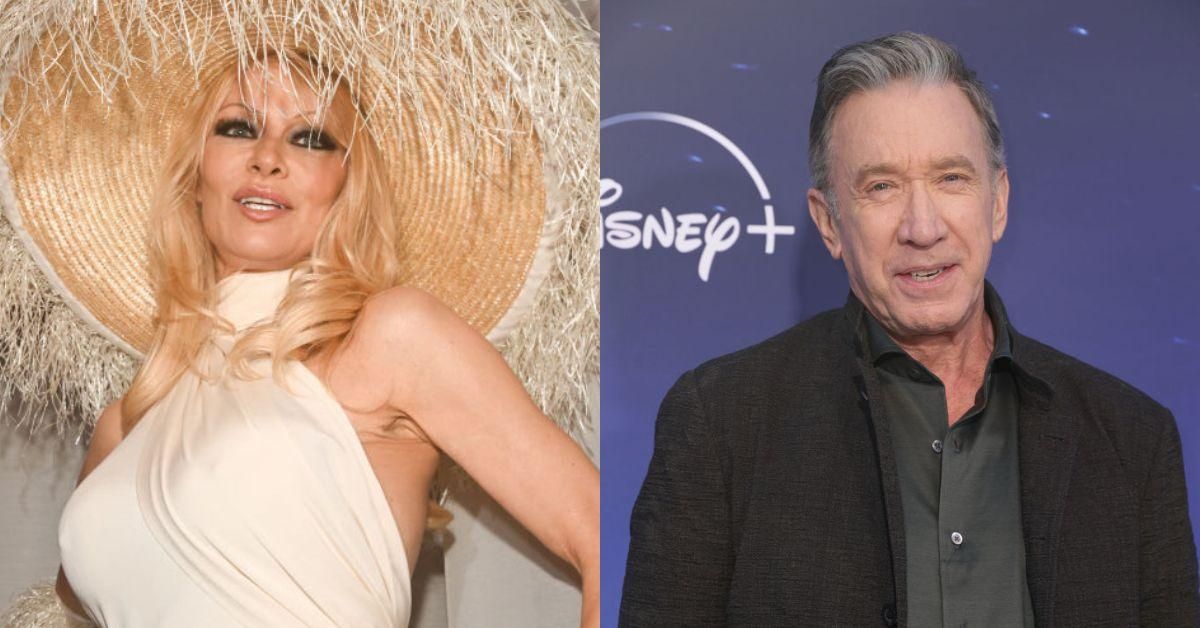 Stephane Cardinale - Corbis/Corbis via Getty Images; Momodu Mansaray/Getty Images
Pamela Anderson alleged actor Tim Allen flashed her his genitalia on the first day of filming the 90s sitcom Home Improvement.
She recalled the disturbing incident in her upcoming memoir detailed in Variety, saying she was 23 at the time she was sexually harassed by the stand-up comedian.
She said Allen justified his actions by claiming it was "only fair" since he had already seen her naked.
According to an excerpt from Love, Pamela–obtained by Variety ahead of its January 31 release–Anderson recalled what happened on the first day on the set of Home Improvement.

Anderson—who played the character Lisa on the show for the first two seasons—wrote:

"I walked out of my dressing room, and Tim was in the hallway in his robe. He opened his robe and flashed me quickly—completely naked underneath."
"He said it was only fair, because he had seen me naked. Now we're even. I laughed uncomfortably."
Variety noted Allen—who was 37 at the time—presumably referred to Anderson's stint as a model in Playboy magazine which launched her acting career and turned her into an international sex symbol.
Social media users were astonished to read about the alleged incident.

Allen denied the allegation, telling Variety:

"No, it never happened. I would never do such a thing."
A strong majority had a difficult time believing his side of the story.
Accompanying the release of Anderson's memoir will be a companion Netflix documentary focusing on her career titled Pamela, A Love Story also to be released on January 31.