representation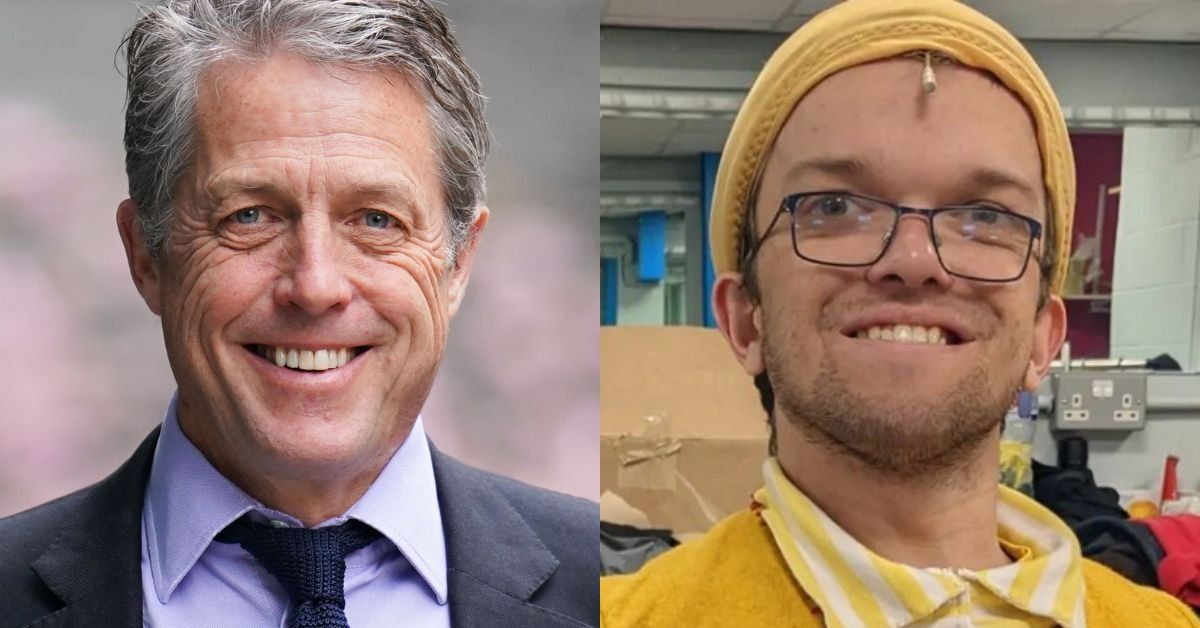 James Manning/PA Images via Getty Images; coppen1412/Instagram
George Coppen, a British actor with dwarfism, is calling out the casting of Hugh Grant in Wonka, the new musical prequel of 1971's Willy Wonka and the Chocolate Factory starring Timothée Chalamet.
Grant plays one of the Oompa Loompas in the new film, which were played by actors with dwarfism in the original film and in the 2005 remake starring Johnny Depp.

In a post on his Instagram account, Coppen called out the makers of Wonka for casting Grant, saying the casting was taking work away from actors with dwarfism.

Coppen appeared in Netflix's The School for Good and Evil and Disney's Willow and Artemis Fowl.
Coppen wrote in his Instagram post:
"So I was watching the new Wonka trailer and I thought it looked pretty good until the very end where Hugh Grant appears as an oompa loompa. Why?"
"In the previous two films all the oompa loompas have been played by dwarves but this time round they have decided to take work away from us."
Coppen also spoke to the BBC about the matter, telling them Grant's casting is an example of the multiple ways actors with dwarfism feel they are being marginalized by the entertainment industry"

"A lot of actors [with dwarfism] feel like we are being pushed out of the industry we love."
"A lot of people, myself included, argue that dwarfs should be offered everyday roles in dramas and soaps, but we aren't getting offered those roles."
"One door is being closed but they have forgotten to open the next one."
On social media, Coppen's comments caused a lot of debate, as many felt that Grant was cast specifically not to further marginalize those with dwarfism.
But others firmly agreed with Coppen that Grant's casting is inappropriate.

Coppen also mentioned actor Peter Dinklage, who has spoken out against the upcoming live-action remake of Snow White and the Seven Dwarfs, both for its depictions of people with dwarfism and for casting them to play the titular dwarfs.
Coppen criticized Dinklage's take, saying his urging of actors with dwarfism to demand better roles leaves them "stuck in the middle unable to do anything" unless they are in Dinklage's privileged position to be able to "afford to turn down work."
Keep reading...Show less