Tag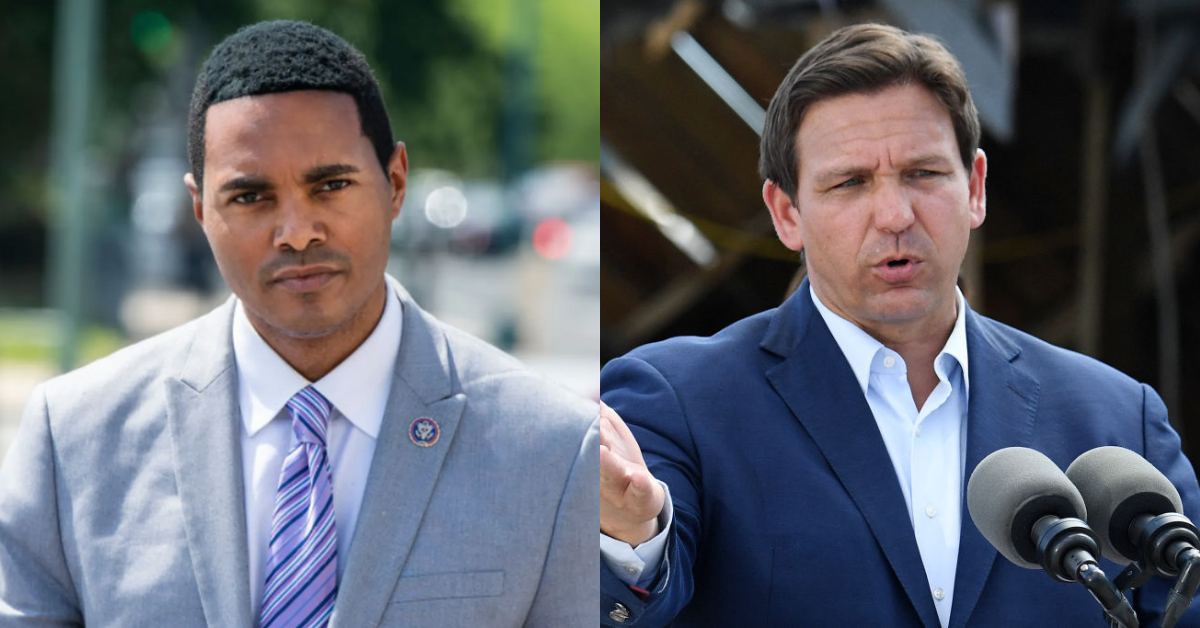 Tom Williams/CQ-Roll Call, Inc via Getty Images; Olivier Douliery/AFP via Getty Images
New York Democratic Representative Ritchie Torres criticized Florida Republican Governor Ron DeSantis after he blocked the introduction of a new Advanced Placement course for high school students focused on African-American studies.
In a letter to the College Board dated January 12, the Florida Department of Education Office of Articulation did not specify what about the program it deemed unlawful and historically inaccurate when it said that as it stands, "the College Board's AP African American Studies course lacks educational value and is contrary to Florida law."
The course—which would have covered 400 years of African-American history and is the College Board's first new AP course since 2014—is the latest casualty in DeSantis' ongoing "war on woke" and the controversy surrounding its blockage quickly caught Torres' attention.
Announcing to his Twitter followers that DeSantis "has BANNED the teaching of AP African American Studies in Florida," Torres evoked the state's controversial "Don't Say Gay" law when he wrote:

"Florida has gone from Don't Say Gay to Don't Say Black."
You can see Torres' tweet below.
Florida's Republican-sponsored Parental Rights in Education bill, or H.B. 1557, was last year signed into law by DeSantis. The law, colloquially known as the "Don't Say Gay" law, aims to "reinforce the fundamental right of parents to make decisions regarding the upbringing and control of their children in a specified manner."

The law wants to prohibit "a school district from encouraging classroom discussion about sexual orientation or gender identity in primary grade levels or in a specified manner" and authorizes parents to "bring an action against a school district to obtain a declaratory judgment that a school district procedure or practice violates certain provisions of law."
DeSantis also signed into law the "Stop Wrongs against Our Kids and Employees Act" (or Stop WOKE Act).
The law empowers parents to file lawsuits to enforce the prohibition of critical race theory lessons in public schools—something that Republicans have falsely claimed is happening—and to defund primary and secondary education in the event they school consultants on the theory, and bars its concepts from being included in employee training.
Many immediately understood the connection Torres drew in his tweet and joined him in criticizing DeSantis' racist action.
Although DeSantis, his supporters, and the Republican Party at large has continued to assert that critical race theory is being taught in public schools, there is no evidence this is the case.
Critical race theory is a graduate school level analysis of systems and institutions which quantifies areas of disparity in treatment and outcomes Republicans falsely alleged is being taught in elementary, middle and high schools to appeal to the insecurities and fears of their core voting base.
Randi Weingarten, the head of the American Federation of Teachers (AFT) has called the pushback against critical race theory a "culture campaign" by Republicans and Fox News that aims to "limit learning and stoke fears about our public schools."