Tag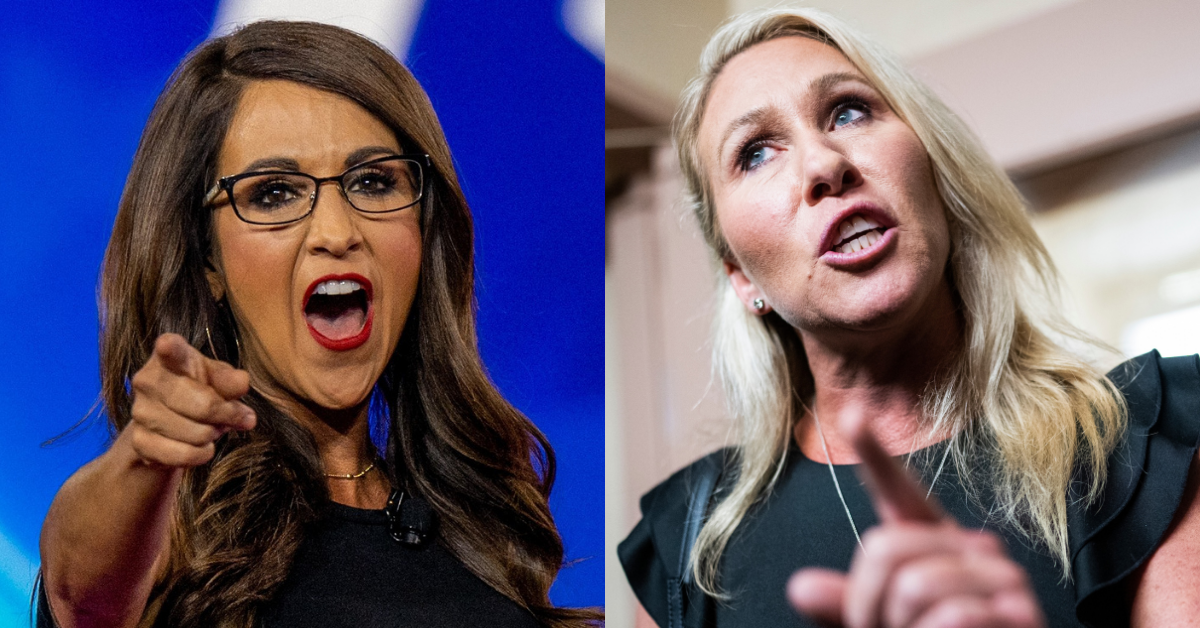 Brandon Bell/Getty Images; Tom Williams/CQ-Roll Call, Inc via Getty Images
Georgia Republican Representative Marjorie Taylor Greene and Colorado Republican Representative Lauren Boebert reportedly got into a "screaming match" in a women's restroom in the United States Capitol earlier this month.
Witnesses said the incident took place on January 3, the first day Republicans assumed control of the House of Representatives after they won a slim majority in November's midterm elections.
While the two women are both members of the House Freedom Caucus, they vehemently disagreed with each other over who among them should take the reins and lead the new Republican majority at a time when a far-right faction launched a rebellion to deny their former Minority Leader Kevin McCarthy the speakership.
Greene and Boebert were diametrically opposed on the matter of House leadership. While Greene sided with McCarthy and voted for him in each round, Boebert refused to endorse him and even rejected former Republican President Donald Trump's plea for far-right Republicans to end their rebellion and support McCarthy's bid.
According to one source, Greene was exiting a stall when she confronted Boebert over her efforts to block McCarthy's bid and accused her of taking money from McCarthy for her campaign but failing to support him now.
The source said Greene asked Boebert the following question:
"You were OK taking millions of dollars from McCarthy but you refuse to vote for him for speaker, Lauren?"
Another source said Greene "questioned Boebert's loyalty to McCarthy, and after a few words were exchanged, Boebert stormed out." Boebert told Greene to not "be ugly" before she "ran out like a little schoolgirl."
Neither Greene nor Boebert has elaborated on what happened, with Boebert only saying, "See you later, bye" when asked about the incident and Greene not commenting on it all.
While Michigan Democratic Representative Debbie Dingell was apparently present during the blow-up, she declined to talk about it, only saying:
"What happens in the ladies' room stays in the ladies' room."
The news of their spat prompted many to criticize their behavior.
Greene and Boebert have come to blows before, as they did in April 2022, when the House Freedom Caucus' board of directors gathered for a meeting.

According to Politico, which broke the story, Greene and Boebert got into a verbal argument that forced another member of the Freedom Caucus to separate the pair and deescalate the situation after Boebert said she hates being regularly connected to Greene and criticized her for speaking at a White nationalist rally in February 2022.