Tag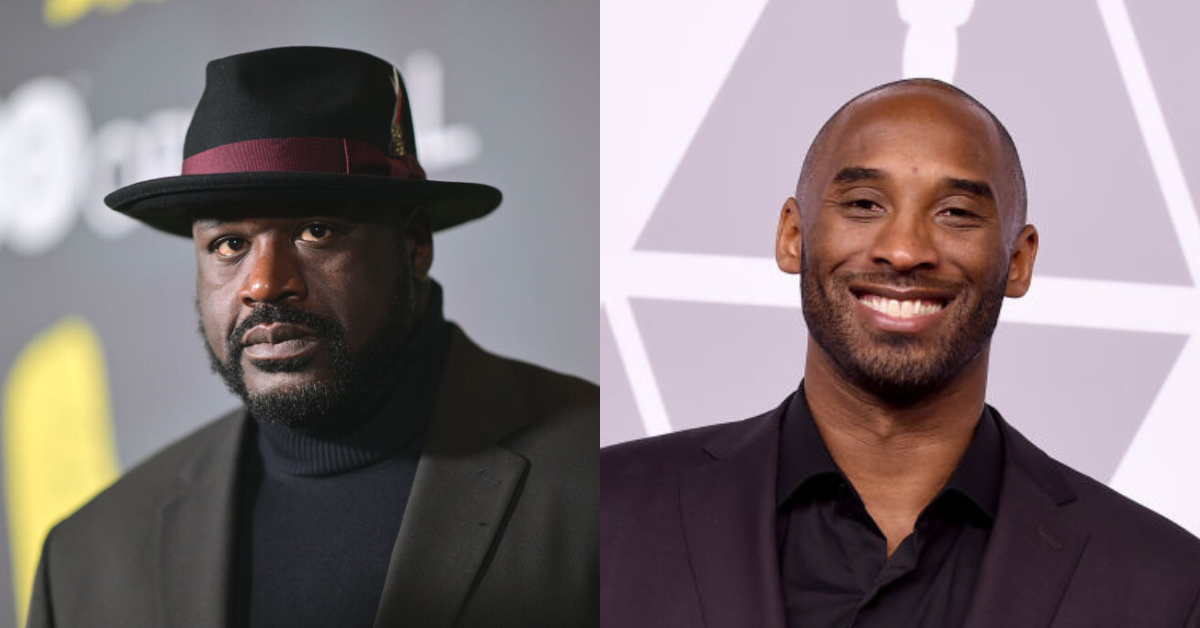 Prince Williams/Wireimage/Getty Images; Kevin Winter/Getty Images
It's no secret that former LA Lakers Shaquille O'Neal and the late Kobe Bryant were one of the most dynamic duos the NBA has ever seen on the court. The two were teammates from 1996-2004, winning three consecutive championships in 2000, 2001, and 2002 under the coaching of Phil Jackson.
It's also no secret the two publicly feuded for years, allegedly beginning when O'Neal—jealous of Bryant's jersey sales—accused Bryant of playing selfish ball.
The two continued to take jabs at each other over the course of their time together in LA...and a few years after, with O'Neal mocking Bryant's ball handling skills and Kobe commenting on O'Neal's physical fitness.
In 2004, the Lakers traded O'Neal to the Miami Heat, where he led the team to a championship victory. Bryant eventually won two more with LA.
Over the years, the feud between the two faded and their relationship improved. The two even publicly praised each other's successes.
Though they were on good terms before Bryant's death in January of 2020, O'Neal still has regrets.
He told People:
"You put off [getting in touch]."
"I'll never get to see Kobe again, in real life, forever."
"And I just should have called. He should have called. We both should have called."
"But he's working, I'm working, so it's 'I'll see you when I see you.'"
O'Neal continued:
"I [thought], 'We're goth going to get old. We'll both be at the 50-year Lakers anniversary.'"
"Other things shouldn't have bee more important [than getting in touch], but little things [got in the way]."
Fans on Twitter shared their sentiments.
He finished with advice for others with strained relationships:
"Call your mom. Call your brother. Call the homeboy you used to party with in college."
"Forever is a long time."
SHAQ - a four-part HBO docuseries that comes out today, chronicles O'Neal's life, giving fans the opportunity to "meet the man behind the legend."

Though O'Neal will undoubtedly open up about Bryant, Bryant's family has requested that SHAQ limit footage of Bryant.