Kamil Krzaczynski /AFP/Getty Images // @ZenShelly/Twitter
People were confused this past Independence Day when President Donald Trump, during a speech at his Salute to America celebration, claimed that the United States Army "took over airports" during the Revolutionary War.
The mockery flew in faster than a 747, and the most recent jab comes from Rolling Stones frontman Mick Jagger.
At a concert in Boston—a city often referred to as "the birthplace of the American Revolution"—Jagger, an Englishman, didn't hold back when it came to mocking Trump's revolutionary gaffe.
Watch below:
Mick Jagger/The Rolling Stones Trolls Trump - Gillette Stadium- 7-7-19 www.youtube.com
Acknowledging that the Fourth of July is a "touchy holiday for us Brits," Jagger continued:
"In fact, the President made a very good point in his speech the other night....If only the British had held on to the airports, the whole thing might have gone differently for us."
The crowd laughed and cheered.
After husband to Trump counselor Kellyanne Conway, Trump critic George Conway tweeted a link to the jab, Twitter soon followed suit.
@gtconway3d Ha that gives me some Satisfaction.

— Mon, Kaz and The Love Dog (@Mon, Kaz and The Love Dog)1562638709.0
@gtconway3d How very true Mick. Rock on!!

— Tina (@Tina)1562662708.0
@gtconway3d Ahh we luv you Mick!

— Xena Diaries 🌊🧘🏻‍♀️🙅🏻‍♀️🦹🏻‍♀️ BLM 🏳️‍🌈 (@Xena Diaries 🌊🧘🏻‍♀️🙅🏻‍♀️🦹🏻‍♀️ BLM 🏳️‍🌈)1562637706.0
@gtconway3d Fooking brilliant, mate!

— (((AbuNivi))) (@(((AbuNivi))))1562638332.0
@gtconway3d OMG this is fantastic 😂

— Megara 💜💛 (she/they) (@Megara 💜💛 (she/they))1562638883.0
Soon, people were replying with jokes of their own.
@gtconway3d Perfect!!!!! https://t.co/gsVzkeIjyC

— Grace Krokosz (@Grace Krokosz)1562638430.0
@gtconway3d One if by land. Two if by sea. Three if by air!

— Charles T. Heinz (@Charles T. Heinz)1562638799.0
@gtconway3d https://t.co/h7PGw9uye2

— WHB (@WHB)1562640021.0
@gtconway3d @bjcreigh https://t.co/BbP2rBVqf3

— Dracula's Spatula (@Dracula's Spatula)1562638385.0
Trump and Jagger have had beef before.
The President frequently uses one of the Stones' most famous songs, You Can't Always Get What You Want, at his rallies. Though the sentiment of the song may be a fitting assessment of Trump's presidency, the Stones insisted that they hadn't given Trump permission to use their music and that they didn't endorse him.
Jagger explained in a video why Trump is allowed to continue using their music.
RT @PattyBGood430 I heard u asked Trump 2 stop using ur music at rallies Y can't u make him stop? https://t.co/7szmwMyeEc

— The Rolling Stones (@The Rolling Stones)1476295852.0
This feud won't be ending any time soon, but it looks like Jagger has the upper hand for now.
The Rolling Stones Rock and Roll Circus special deluxe edition DVD is available here and includes the film on Blu-Ray ray and DVD, plus the 2CD expanded soundtrack, and a perfect-bound 44-page book with custom foldout gatefold design.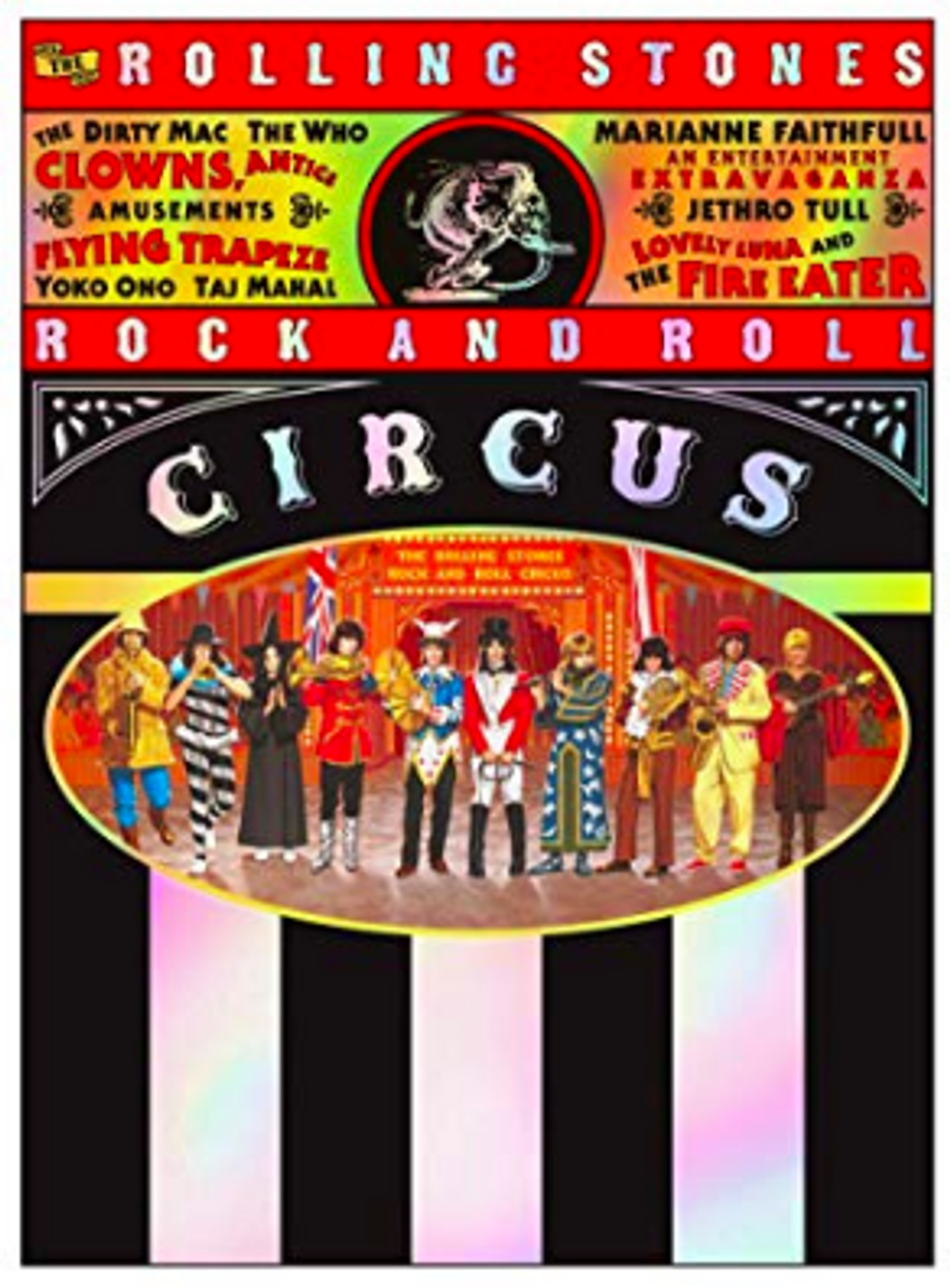 Amazon
"Filmed before a live audience in London in 1968, The Rolling Stones Rock and Roll Circus was originally conceived as a BBC-TV special. Directed by Michael Lindsay-Hogg, it centers on the original line up of The Rolling Stones—Mick Jagger, Keith Richards, Brian Jones, Charlie Watts, Bill Wyman (with Nicky Hopkins and Rocky Dijon)—who serve as both the show's hosts and featured attraction."

"For the first time in front of an audience, The World's Greatest Rock and Roll Band performs six Stones classics. The program also includes extraordinary performances by The Who, Jethro Tull, Taj Mahal, Marianne Faithfull, Yoko Ono and The Dirty Mac. A supergroup before the term had even been coined, the band was comprised of Eric Clapton (lead guitar), Keith Richards (bass), Mitch Mitchell of The Jimi Hendrix Experience (drums) and John Lennon on guitar and vocals."
Keep reading... Show less