Tag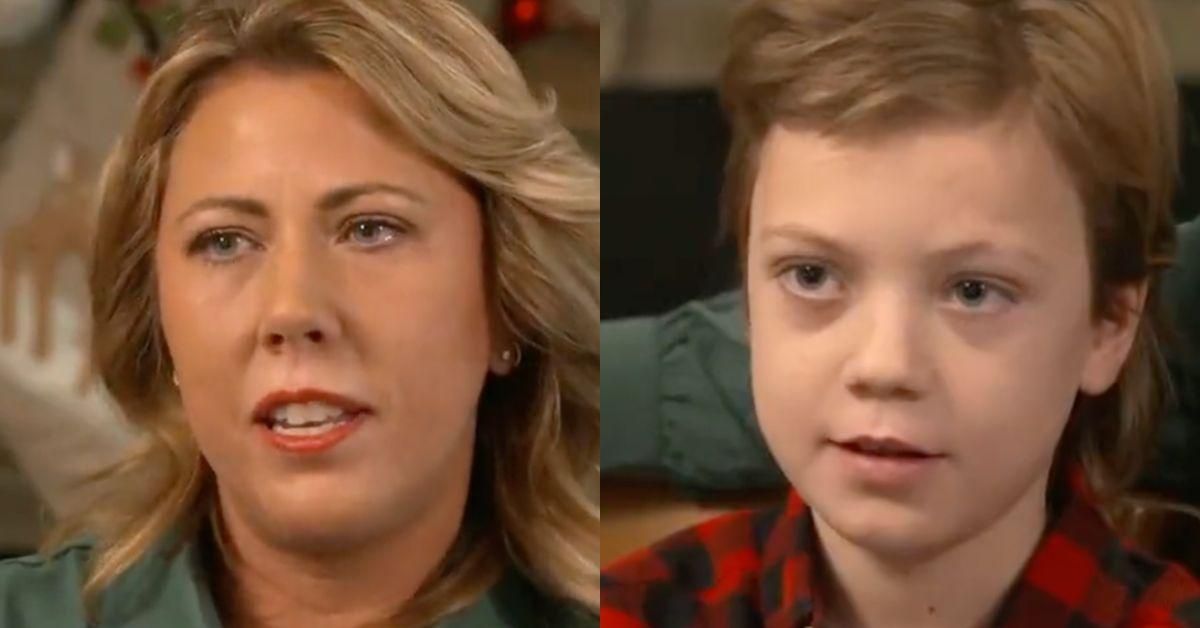 @GMA/Twitter
A Minnesota woman whose son was thrown from a third-floor balcony at the Mall of America is breaking her silence on the horrific experience.
In April 2019, Kari Hoffman watched in horror as a stranger hurled her five-year-old off the balcony, resulting in multiple broken bones, including a life-threatening skull fracture.

Now that her son has made a miraculous recovery, Hoffman is ready to speak out about the incident and was recently interviewed on Good Morning America about the horrifying ordeal.

Hoffman told GMA that her son's recovery has finally made her able to talk about that April day and has compelled her to "move forward" from it.
She said:
"I was frozen in time until I was able to speak, and now is the time that is right in our lives where we've done a lotta healing, where it's time to move forward with the story of the miracle of Landen."
The incident occurred on a trip to the Bloomington, Minnesota shopping center, the largest in the US and 11th largest in the world, to celebrate her son Landen's positive parent-teacher conference report.
While Hoffman, Landen and his friend were looking at a robotic alligator at the mall's Rainforest Cafe, they were suddenly approached by a stranger who snatched Landen and ran away.
Hoffman described the horror of what happened next.

"I was just frozen … It happened so fast. I screamed, 'No!' after he was already thrown."

"I don't even remember running down the escalators, but I was screaming the whole time, 'No, Landen's not gonna die.'"
Landen was rushed to the hospital and immediately taken into brain trauma surgery.
He remained in the hospital for four months. He was released just five days before his first day of kindergarten.
A month after the attack, Landen's assailant pleaded guilty to attempted first-degree murder, saying he was "looking for someone to kill" the day he attacked Landen. He was sentenced to 19 years in prison.
On Twitter, many vividly remembered the incident and were happy to hear 8-year-old Landen is doing well.
Landen's attacker had previously been banned from the Mall of America on two other occasions prior to the incident.
Accordingly, the Hoffman's filed a lawsuit against the Mall of America, claiming they should have prevented the attacker from entering the mall.
The lawsuit was settled December 5.