Tag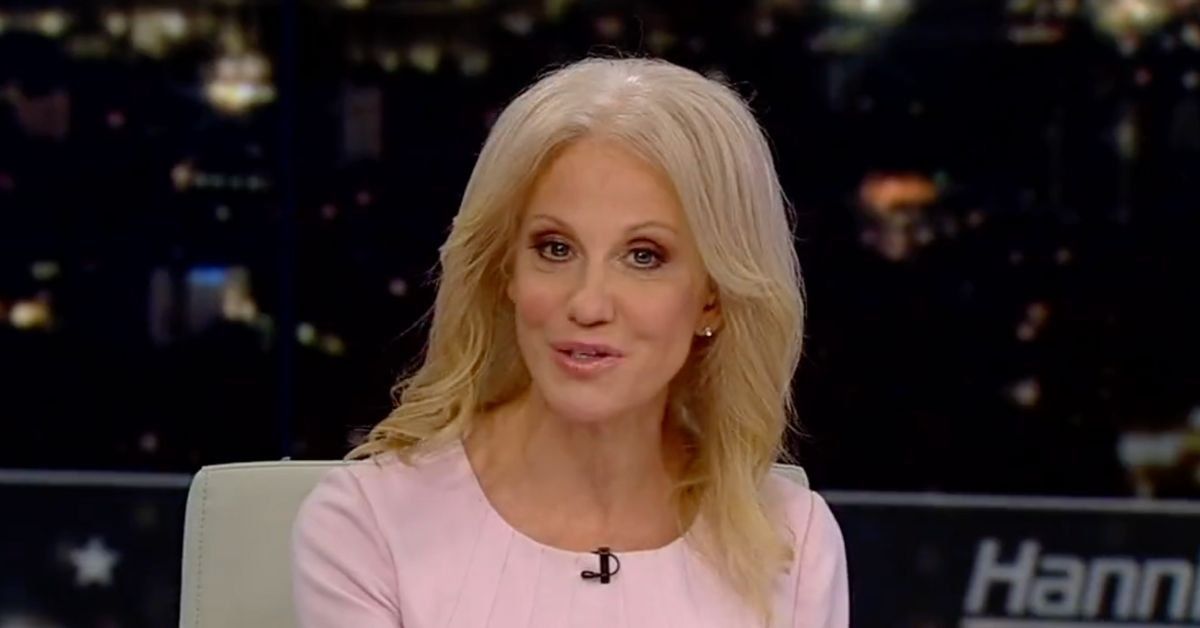 Fox News
America's foremost authority on "alternative facts"—Kellyanne Conway—now fancies herself an arbiter of truth, because the American political landscape wasn't already absurd enough.
The former Trump advisor who once went on national television lamenting and scolding about the "Bowling Green massacre"—a thing which absolutely did not happen—is now lecturing the news media on telling the truth.
Conway seems to be preparing to appeal to the segment of the Republican base who are not a fan of former Republican President Donald Trump, if her recent Fox News comments are any indication.
Perhaps she's been hired by Republican heir-apparent Florida Governor Ron DeSantis or something?
See her diatribe in the video below.
Conway spun her nonsense during an appearance on Sean Hannity's Fox News show in which she and Hannity discussed the "lying corrupt media mob."
She told Hannity's viewers:
"I want to challenge people watching tonight who don't wear red hats, don't consider themselves MAGA, don't consider themselves very strong political people."
"I want you to ask yourself how many times you've been lied to, not just by this government, but how many times you were lied to by the people whose job it is to tell you the truth in the media."
"All in the service of 'getting' the president. Trump derangement syndrome is real."
But didn't the entire Trump-affiliated Republican base abandon Fox News when they admitted Democratic President Joe Biden won the 2020 election?
As you might guess, people on Twitter weren't big fans of Conway's lecture.

Conway's comments are extra ironic since Fox News is presently in the midst of legal fisticuffs over a $1.6 billion defamation lawsuit from Dominion Voting Systems pertaining to its propagation of lies about the 2020 election.
And as part of that lawsuit, it was revealed Hannity was among those who never believed the lies about a stolen election and called those who did "f*cking lunatics."
What was that about "truth" again?