Tag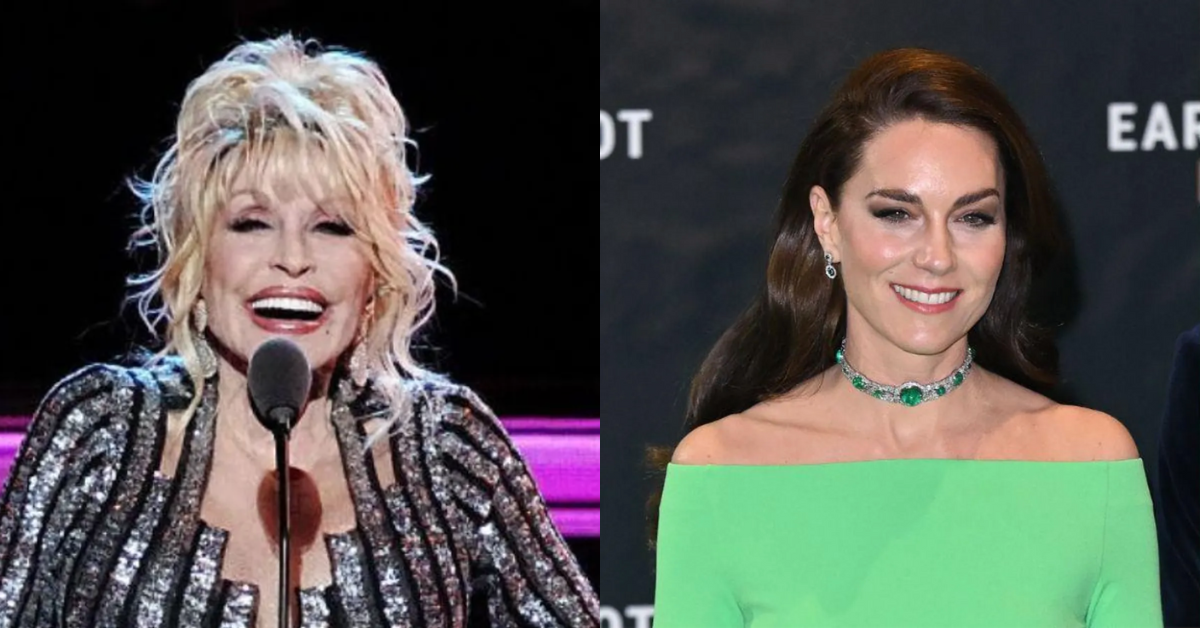 Jeff Kravitz/FilmMagic/GettyImages; Karwai Tang/WireImage/Getty Images
Country music icon Dolly Parton recently turned down the chance to have tea with Kate Middleton, the Duchess of Cambridge. Playfully declining the invitation, Parton revealed that the opportunity wouldn't contribute to her album sales.
During a conversation on BBC Radio 2 with host Claudia Winkleman, Dolly Parton disclosed that she had been invited to have tea with Kate Middleton.
However, due to her busy schedule while promoting her album Rockstar, she couldn't find the time to meet the Duchess of Cambridge. Parton joked that she felt bad about missing the opportunity, given the thoughtful gesture from Kate.
You can watch coverage of Parton's response in the video below.

Parton has spent plenty of time touring the United Kingdom over the course of her long career, but explained what happened during a conversation with BBC Radio 2 host Claudia Winkleman:
"This time, Lordy, I even got invited to have tea with Kate. And I felt so bad… I couldn't even go! They had all this stuff set up."

Parton said she appreciated the "very sweet and nice" gesture from the Duchess, adding that "one of these days I'm going to get to do that…That would be great!"
She humorously added:

"She wasn't going to promote my rock album, so I had to say no."
People loved Parton's response.
While Parton missed the chance to meet Kate Middleton on this occasion, she has a history of performing for British royalty.

In 1977, Parton was a part of Queen Elizabeth II's Silver Jubilee celebrations. Reflecting on the experience earlier this year, Parton admitted to being nervous about following the royal protocols, including curtsying.
Despite her concerns, she found the Queen to be warm, sweet, and forgiving, emphasizing that protocol errors were understood.
Parton said she could tell the late Queen—who died in September 2022 after 70 years on the throne—"didn't care about that."