Tag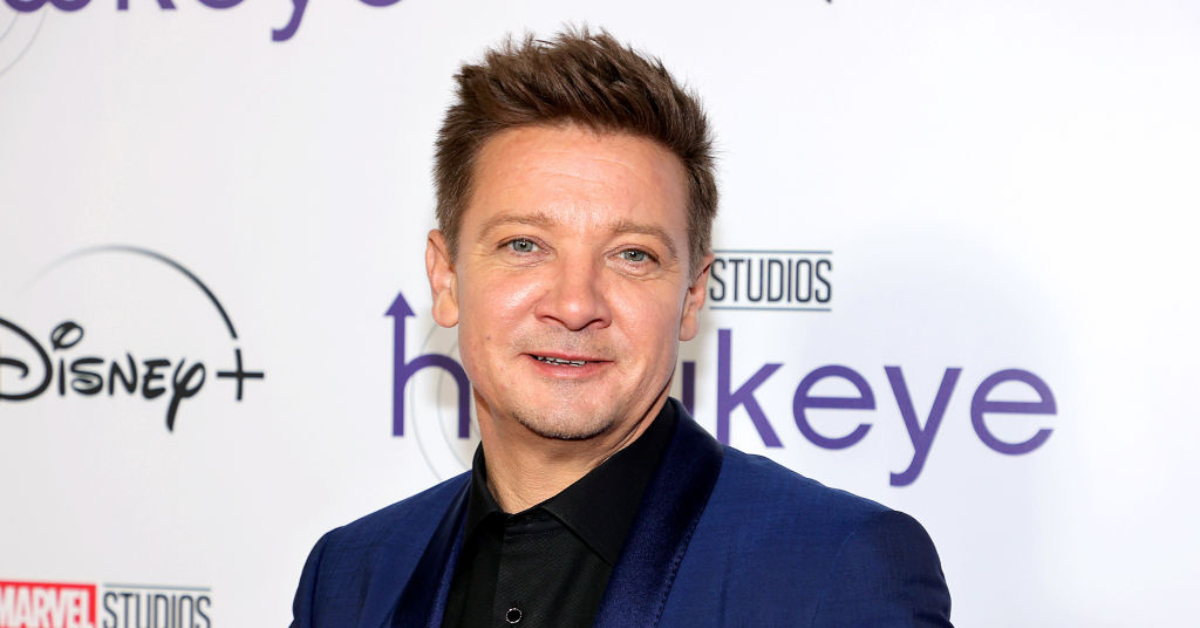 Theo Wargo/Getty Images for Disney
On January 1, Marvel star Jeremy Renner suffered serious injuries when he was run over by his seven-ton snow plow. The Hawkeye actor suffered blunt chest trauma and orthopedic injuries and underwent surgery.
After his surgeries, he remained in stable but critical condition in the ICU.
Two days later, a "messed up" Renner posted an update to Instagram, garnering reactions of relief from friends, family and fans from all over.
Renner also showed off his "spa day" on January 5 in a video he posted to Twitter of his mother and sister giving him his first bath since the accident.
\u201cA \u201cnot no great\u201d ICU DAY, turned to amazing spa day with my sis and mama\u2764\ufe0f. Thank you sooooo much\u201d

— Jeremy Renner (@Jeremy Renner) 1672926077
Renner spent his birthday in the ICU, celebrating his 52nd on January 7.
On Friday, Renner shared an update from the ICU. In an Instagram story, he shared a photo of himself sitting up in his hospital bed surrounded by the ICU team that has been caring for him.
The words on his story read:
"Thank you Renowned Medical ICU team for beginning this journey."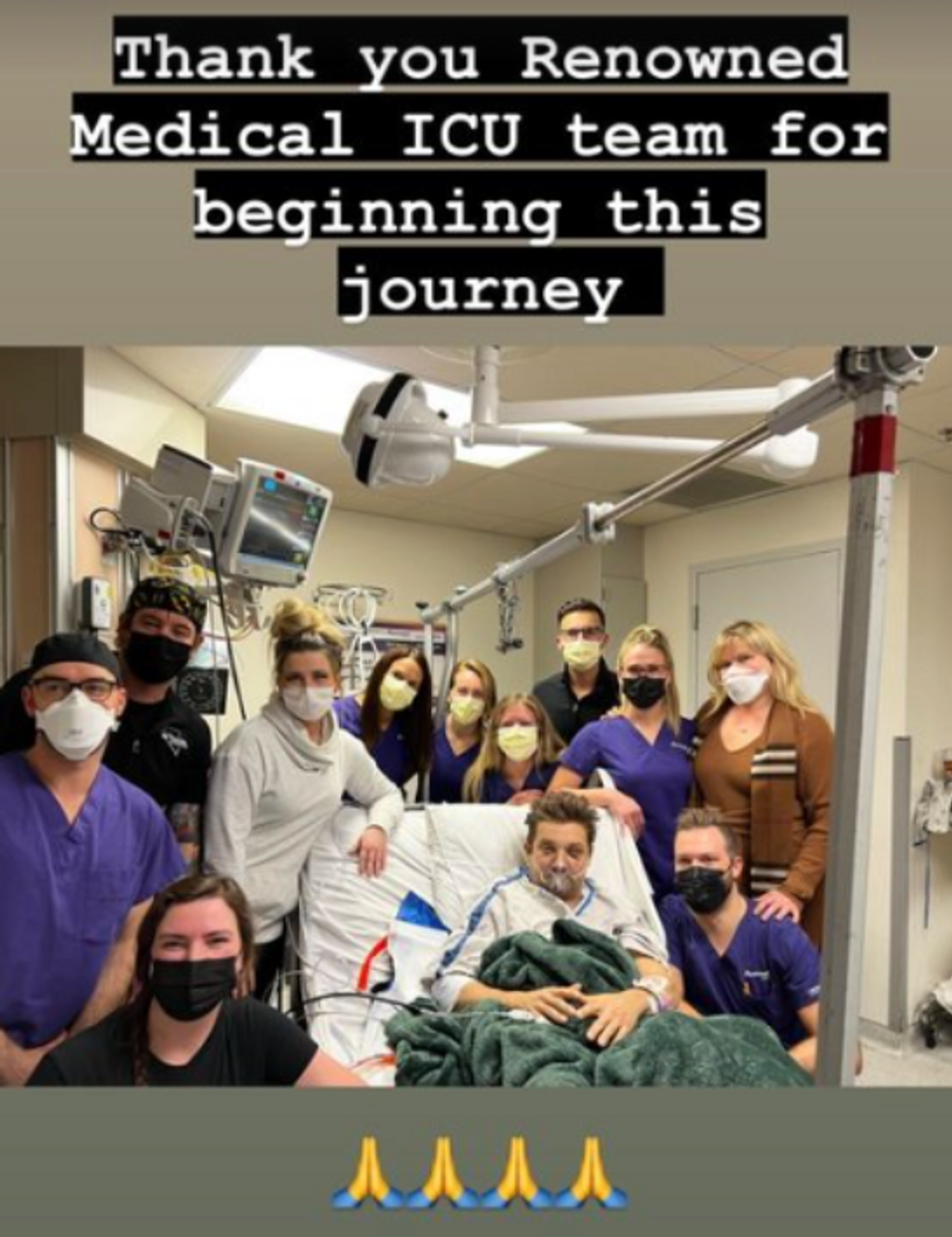 @jeremyrenner/Instagram
Many on Twitter took the opportunity to wish Renner a happy birthday and share their relief the actor is on the mend.
Sending @JeremyRenner Happy birthday healing vibes, have a lovely Rennsday Saturday Jane, we can all enjoy Jeremy's special day, hugs 🎂🥳🎉🥂🍾❤️🩹😌💕💕
— Alison Hannah (@AlisonHannah11) January 7, 2023
Praying for your complete return to health!!! God Bless you on your 52nd Birthday!!!🥳Sending prayers, love & hugs!
— jan sullivan @nanajantheOUfan (@nanajantheOUfan) January 8, 2023
Happy Birthday. Wishing you a speedy recovery.
— Chris Taylor (@ChrisTaylor488) January 8, 2023
Praying for Jeremy every day. My Birthday wishes for him are a strong and complete recovery ❤️❤️❤️❤️❤️❤️❤️❤️❤️❤️💔💔
— Linda Bell (@Lindabell54) January 7, 2023
I'm praying for you, Jeremy! Hope you get a fast recovery!
Happy Birthday!
— Leonardo Leal (@WarlordIV) January 7, 2023
Happy Birthday Hawkeye #JeremyRenner Wishing you a speedy recovery
— StarWars Marvel LOTR & Bee Show Fan 🇺🇸 🇺🇦 (@SW_Mvl_LOTR_Bee) January 8, 2023
Several also thanked the medical staff for their commitment and diligence.

\u201cThank you Renowned Medical ICU team for doing everything in existence for @JeremyRenner. Gratitude to them, Jeremy started the long road to full recovery \u2764\ufe0f\ud83d\udc9c\ud83e\udde1\ud83d\udc9b\ud83d\udc9a\ud83d\udc99\ud83d\udc96\nGod bless all team members \u2764\ufe0f\ud83d\ude4f\u201d

— Marika Lizi (@Marika Lizi) 1673171042
What a bunch of heroes! Thank you.
— Beeswax (@savvides_bee) January 9, 2023
Happy birthday, Mr. Renner—we're so happy you're on the mend!