Tag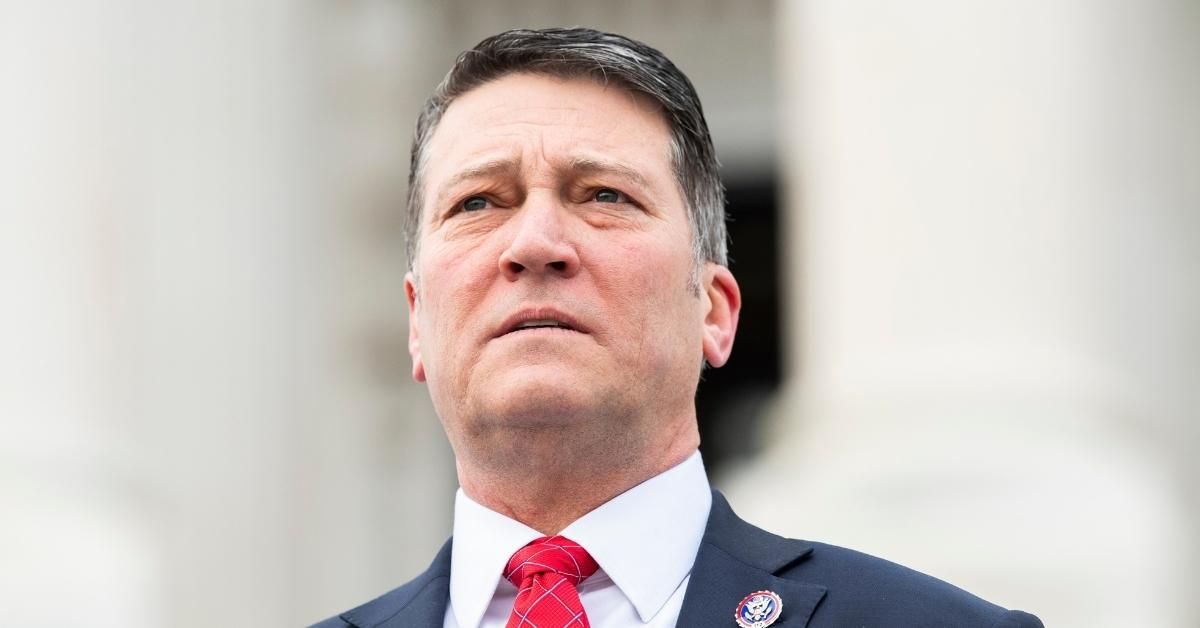 Tom Williams/CQ-Roll Call, Inc via Getty Images
Representative Ronny Jackson—a Texas Republican who previously served as the White House doctor during the Trump administration—was called out after he posted a video holding a gun unsafely while criticizing Democratic President Joe Biden's recent call for a federal ban on military-style assault weapons.
Writing on Twitter the same day a gunman opened fire and killed three people in a mall in Greenwood, Indiana, Jackson declared he will "NEVER give up my firearms" or "surrender my AR-15."
Jackson added if Democrats "want to push an insane gun-grab" then they can "COME AND TAKE IT!"
You can hear what he said in the video, which shows him toting two guns while pointing one at his own foot.

\u201cI will NEVER give up my firearms. I will NEVER surrender my AR-15. If Democrats want to push an insane gun-grab, they can COME AND TAKE IT!\u201d

— Ronny Jackson (@Ronny Jackson) 1658098449
Jackson was criticized for his behavior.
He was called out for not holding his firearm safely—especially when he appeared to be intoxicated.
\u201cHeavily armed, drunk, and stupid is no way to go through life, son.\u201d

— Jeff Timmer (@Jeff Timmer) 1658151964
\u201cI don\u2019t think it was his intention but this is a great ad for stricter gun laws\u2026 and those scam pills that are supposed to make penises bigger.\u201d

— The Volatile Mermaid (@The Volatile Mermaid) 1658148553
\u201cIf there\u2019s anyone who should NOT be allowed to have a gun, it\u2019s this unhinged, batsh** crazy, violent, insurrectionist drunk.\u201d

— Cheri Jacobus (@Cheri Jacobus) 1658147467
\u201cIn most countries if you were holding two assault rifles in your hands you\u2019d be considered a lunatic \u2026 in America they call you a Republican Congressman\u201d

— Michael Cohen (@Michael Cohen) 1658120247
\u201cIncredible that a man so deeply in the grip of fantasies of mass murder was allowed close to US presidents. Don't the Air Force and White House do psychological screening?\u201d

— David Frum (@David Frum) 1658145128
\u201cThis is your brain on drugs. This is a red flag and his guns be taken and a complete drug test and psych evaluation should be done.\u201d

— James Tate (@James Tate) 1658172691
\u201cOn a scale of one to Ted Cruz, how stupid is dual-wielding AR-15s while pointing one directly at your own foot?\u201d

— Christopher Mumbeck (@Christopher Mumbeck) 1658137421
\u201cThis is a man that once was a physician. A man that once believed in First Do No Harm and now posts videos suggesting harm is all thats left. Pathetic. #VoteBlue2022\u201d

— Victor Ruiz \u262e-The Voice Of Rican- (@Victor Ruiz \u262e-The Voice Of Rican-) 1658115690
Several weeks ago, the Senate reached a deal on a package of safety and gun-related measures to prevent future mass shootings.

The deal includes funds to encourage states to pass and implement so-called "red flag" laws to remove guns from a person who they believe may present a danger to others or themselves as well as money for school safety and mental health resources and expanded background checks.
The deal came amid nationwide outrage over a mass shooting at an elementary school in Uvalde, Texas that claimed the lives of 19 students and two teachers. Since then, the nation has been gripped by more mass shootings, particularly one at an Independence Day parade in Highland Park, Illinois that resulted in seven deaths and more than 40 injuries.
However, the shootings have only emboldened Republicans who have increased their pro-gun sales rhetoric and some, like Georgia Republican Representative Marjorie Taylor Greene, have opted to eat their own, as when she criticized South Carolina Senator Lindsey Graham after news outlets reported he was involved in bipartisan Senate negotiations on gun legislation.