face mask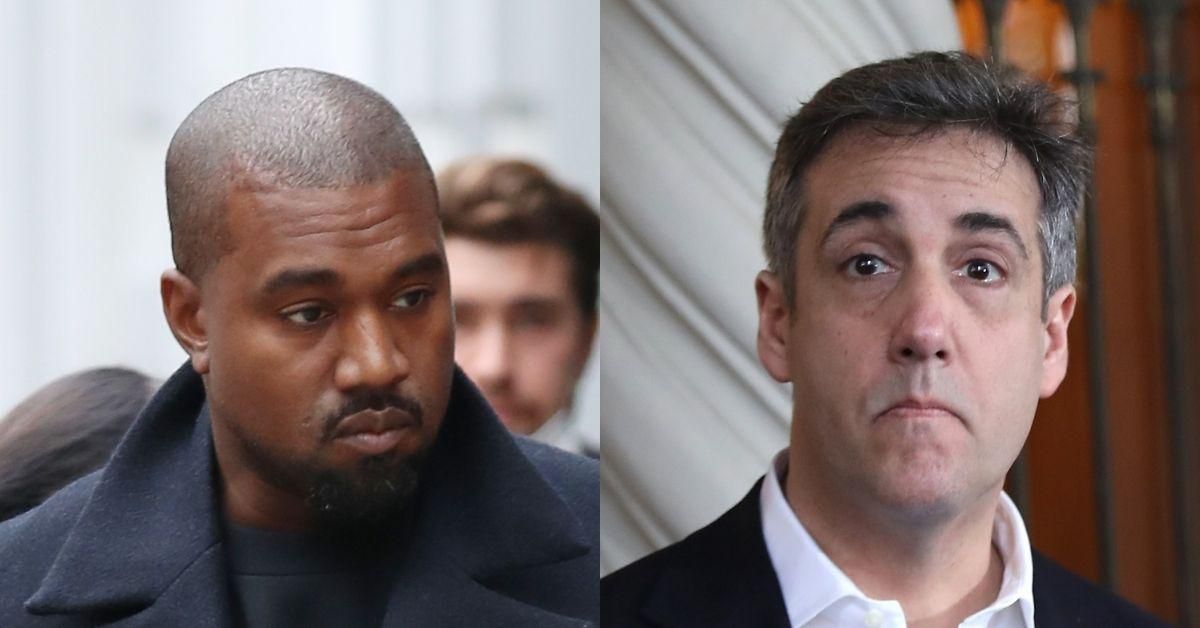 Neil Mockford/GC Images; Atilgan Ozdil/Anadolu Agency/Getty Images
And now, for a bit of pure, unadulterated nightmare fuel, just in time for Halloween.
Recently, the rapper—who on Monday legally changed his name from Kanye Omari West to Ye—and the former attorney to former Republican President Donald Trump, Michael Cohen, had a coffee date in New York City.
Why?
Who knows.
But even more confusing was Ye's choice of attire for the meet-up.
Ye wore a rubber mask that was so off-putting and profoundly creepy no one who has seen it will ever, ever be the same again.
Please brace yourself, because the photos (seen below) are some of the most cursed images in history.
If you screamed and immediately placed an emergency call to your therapist, may it comfort you to know you are not alone—the entire internet has been beside itself ever since the photos dropped.
According to Cohen, Ye wore the mask to their coffee date, which also included publicist Ronn Torossian and Israeli judo star Or Sassoon, so he could maintain some privacy after being mobbed by fans and autograph seekers when they first arrived at Upper East Side cafe Saint Ambroeus.
But as he told Page Six, it didn't work.
"The purpose was so that people would not recognize him … the first 10 minutes we sat down, he was mobbed by people … who wanted photos, and to say hello."
"So he put on this mask to give him some anonymity, which interestingly enough, did not really work."
Huh! Wonder why?
Perhaps because it turned him into an anthropomorphized mannequin from a haunted Kmart built atop a portal to hell? Just spitballing!
Anyway, to any celebrities reading, if you're trying to blend in while in public, this is not the way to do it.
As for why Cohen and Ye were meeting up in the first place, Cohen said they were "just getting together," whatever that means. This is the second time the two have been spotted out together in recent months at the same location.
But on the internet, all anyone cared about was Ye's terrifying choice of disguise.
Ye has been spotted several times recently in an increasingly bizarre series of masks, including a bluish-green number that reminded many of an orc from Lord of the Rings.

Keep reading...Show less