Tag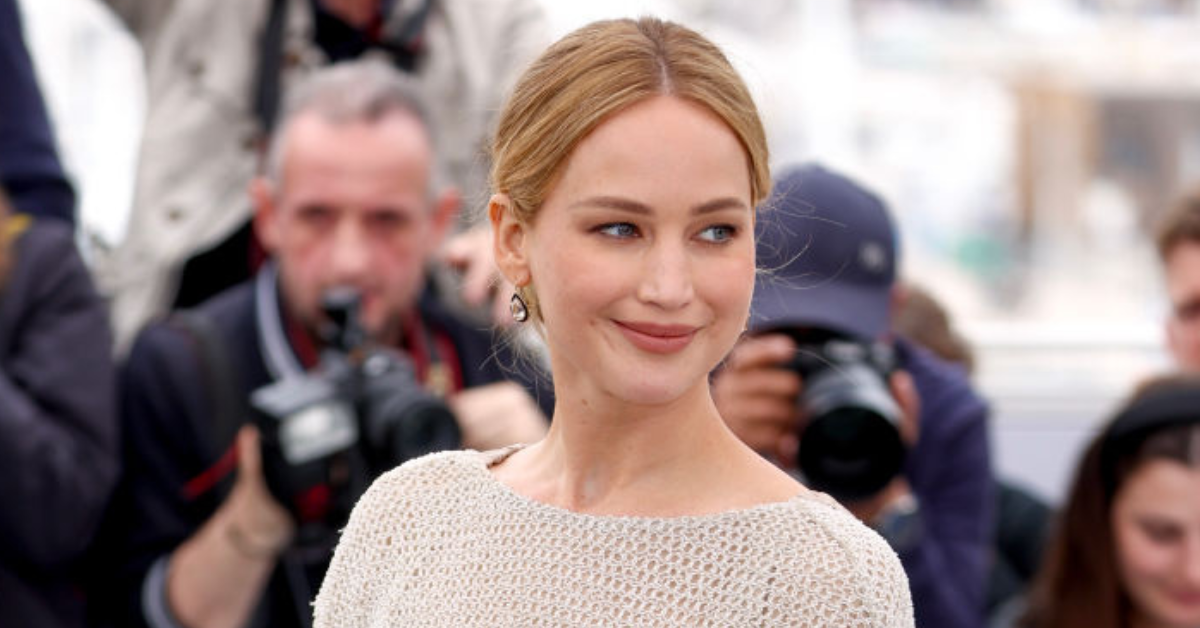 Mike Marsland/WireImage/Getty Images
If all women were honest, most would ditch mandatory high heels immediately—and bras. But there are certain events when high heels are still mandatory for women—no matter how much of a double standard or ableist that might be—like the Cannes red carpet.
But Silver Linings Playbook actress Jennifer Lawrence refused to bow to the Cannes command.
Now dubbed the "Queen of Comfort at Cannes," Lawrence appeared on the red carpet at the 2023 Cannes Film Festival wearing a stunning, red gown by Dior, paired with simple black... flip-flops.
Though it's reportedly not an official part of the dress code, there's an expectation all women attending Cannes will wear high heels. Women have been barred entry in the past for now bowing to the "not an official rule." Lawrence decided to ignore this expectation and chose comfort over style.
British Vogue shared this photo of Lawrence coming down the stairs with the flip-flops showing.
@BritishVogue/Twitter
British Glamour shared another of Lawrence looking perfectly lovely, high heels or not.

Given Lawrence's history during her Hunger Games franchise days of tripping on the red carpet as well as tripping and falling on stairs, it may have been a smart move to remove the heels.
Just the day before this event, Thor: Love and Thunder actress Natalie Portman came forward about the double standards.
"How we're supposed to look, how we're supposed to carry ourselves [as women]."
"The expectations are different on you all the time, and it affects how you behave, whether you're buying into it, whether you're rejecting it, or whether you're doing something in between."
Twilight star Kristen Stewart faced backlash back in 2018 at the Cannes Film Festival when she removed her uncomfortable Christian Louboutin stilettos to walk the rest of the red carpet barefoot.

Stewart reflected later:
"If [a man and I] were walking the red carpet together and someone stopped me and said, 'Excuse me, young lady, you're not wearing heels. You cannot come in,' then [I'm going to say], 'Neither is my friend. Does he have to wear heels?'"
"It can work both ways. It's just like you simply cannot ask me to do something that you are not asking him."
"I get the black-tie thing but you should be able to do either version: flats or heels."
Twitter was supportive of Lawrence's outfit.
Others simply found her stunning.
It should be noted that earlier in the evening, Lawrence was wearing a matching pair of red pumps that completed the stylish Dior look.
Opting for comfort, the Don't Look Up actress swapped out the high heels for flip-flops at some point during the festivities, becoming the talk of the evening.

We wouldn't be surprised at all to see more actresses making this move in the future. High heels are overrated anyway.