disneyland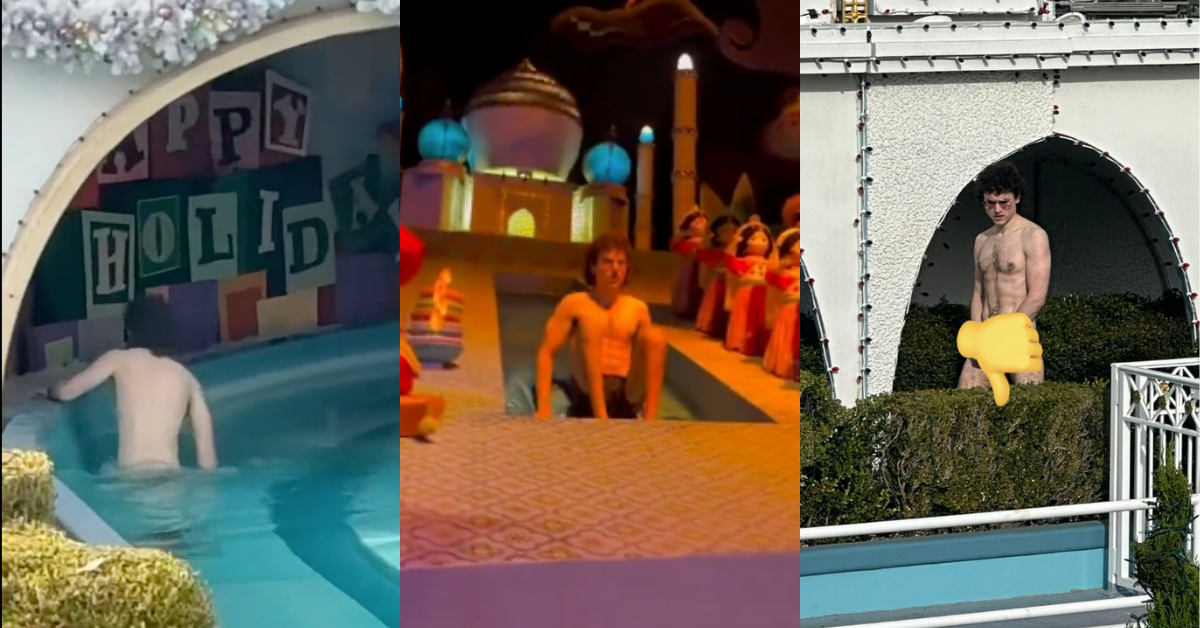 @DisneyScoopGuy/X; @KostHunter/X; @AshleyEsqueda/X
A man was arrested at Disneyland on Sunday after he stripped naked and wandered around the park's "It's a Small World" attraction while families were on the ride.
Several videos show the 26-year-old suspect climbing around the props, still in his skivvies, as families with young children were stuck on the ride.
In some of the footage, cast members can be heard telling the man to stop.
Eventually, he lost the underwear, too, and was fully skinny dipping in the attraction's waters.
Other video shows the man being escorted out of the park by police.
Whatever the intention of the streaker may have been, people were not amused.
Many also wondered if any kind of extra-curricular substances played a part in the man's escapade.
Deadline reported the suspect got off the ride while it was still in motion. The ride was stopped as soon as operators became aware of the situation.

"It's a Small World" was shut down for about an hour after the incident while park operators inspected the ride. They were able to resume operations around 3 p.m.
The suspect was arrested by Anaheim police on suspicion of indecent exposure and being under the influence of a controlled substance.
Anaheim Police spokesperson Sgt. Jon McClintock reported the suspect was taken to the hospital as a precaution.
Keep reading...Show less