Tag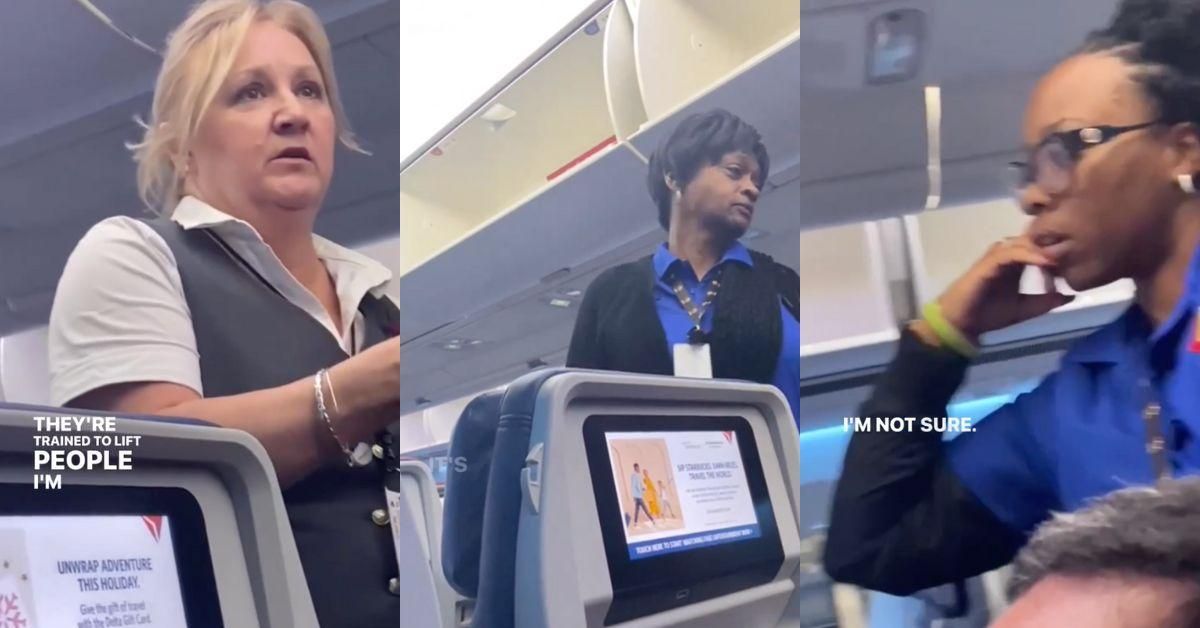 @curbfreecorylee/Instagram
A popular travel blogger with spinal muscular dystrophy was furious after a Delta flight attendant said TSA would force him off the plane with "guns and stuff" after he requested to wait for the arrival of his wheelchair at the jet bridge.
Cory Lee's flight landed in Atlanta, Georgia, on November 13 after a long flight from Santiago, Chile.
As part of the deplaning process for wheelchair users, flight attendants routinely bring an aisle chair meant to transport them to their own wheelchairs.
But when Lee—who has traveled extensively in spite of his lifelong physical condition—was informed by flight attendants that his power chair was not yet at the jet bridge, he told them that he preferred to stay seated on the plane until he had closer access.
Lee said it can take as long as an hour for his chair to reach him and he can develop "pressure sores" from sitting upright in the provided service chair for an extended period of time.
His request is in accordance with the Air Carrier Access Act, which, according to the U.S. Department of Transportation website, states:
"You can request that your wheelchair or walker be returned to you on the jet way at your destination airport and not the baggage claim area."
"Airlines are required to return wheelchairs to users as closely as possible to the door of the aircraft if requested."
Lee's insistence didn't sit well with the flight crew, which is evidenced in the Instagram video below:
He told Fox News that he heard the crew members complaining about him amongst themselves.
"They were talking to each other, saying, 'He just doesn't want to get off the plane.'"
"Believe me, I definitely wanted to get off the plane."
Things took a turn when a crew member told Lee they would contact TSA to get him "off the aircraft with all their guns and stuff."
That prompted Lee to say he did "not want to cave to pressure. I know the law."
Fellow wheelchair users and supporters also found the interaction with the flight attendants infuriating.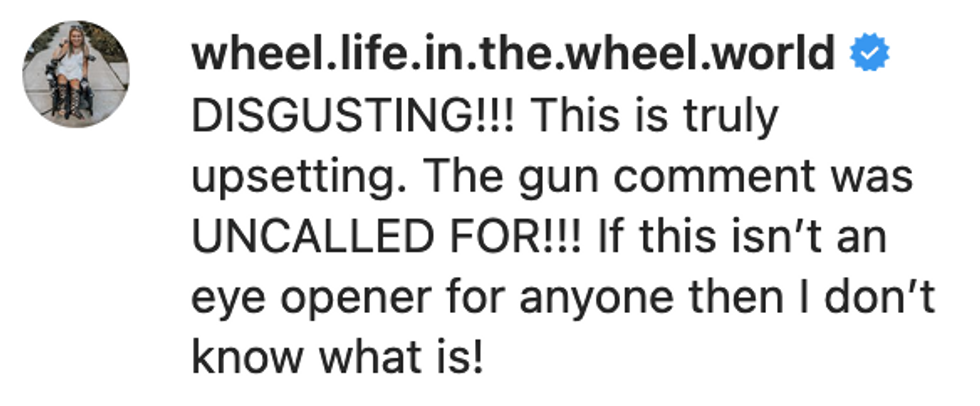 @curbfreecorylee/Instagram

@curbfreecorylee/Instagram

@curbfreecorylee/Instagram

@curbfreecorylee/Instagram

@curbfreecorylee/Instagram

@curbfreecorylee/Instagram

@curbfreecorylee/Instagram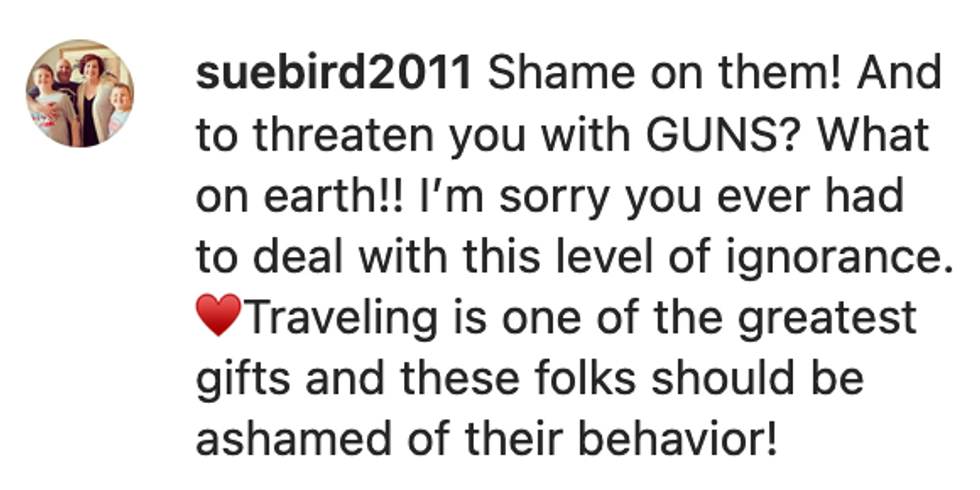 @curbfreecorylee/Instagram

@curbfreecorylee/Instagram
Eventually, Lee's chair arrived.

"He picked me up and [put me] into the aisle chair and then again into my wheelchair," said Lee, adding that his deplaning process was seven to eight minutes after the flight attendant's "gun" comment.
In response to Fox News reaching out about the incident, Delta issued the following statement:
"The exchange in this video does not reflect the high standard of care Delta people aspire to every day."
"We are reviewing what occurred here and will follow up as appropriate with our people."
"Delta has reached out to this customer directly to hear more about what they experienced and to offer further apologies."
Lee commented how this was an unusual occurrence.
"I have flown into the Atlanta airport hundreds of times & they have always brought my wheelchair to the door of the plane," he wrote on Instagram.
"I don't know why they were so adamant about not bringing it today, but to threaten us with guns?! What in the world?! "
"I have had a lot of wild travel experiences across 40 countries over the past 9 years, but this one was hands-down the worst of all."
"Delta and Hartsfield-Jackson Atlanta International Airport need a serious awakening (and a LOT of empathy!!!!!!!)."

He also suggested Delta corporate and ground crews could use more training when it comes to interacting with passengers who have disabilities.

"They need accessibility training and to hear from actual people with disabilities like myself."

"They need to understand the impact their words have."

Being confined to a wheelchair has not stopped Lee from seeing the world.

The graduate of the University of West Georgia first got bit by the travel bug at age 15 when he took a trip to the Bahamas.

He has stated in his travel blog:

"Seeing the culture and trying the new foods sparked something inside of me that made me want to see so much more of this big, wild, beautiful world of ours."