Tag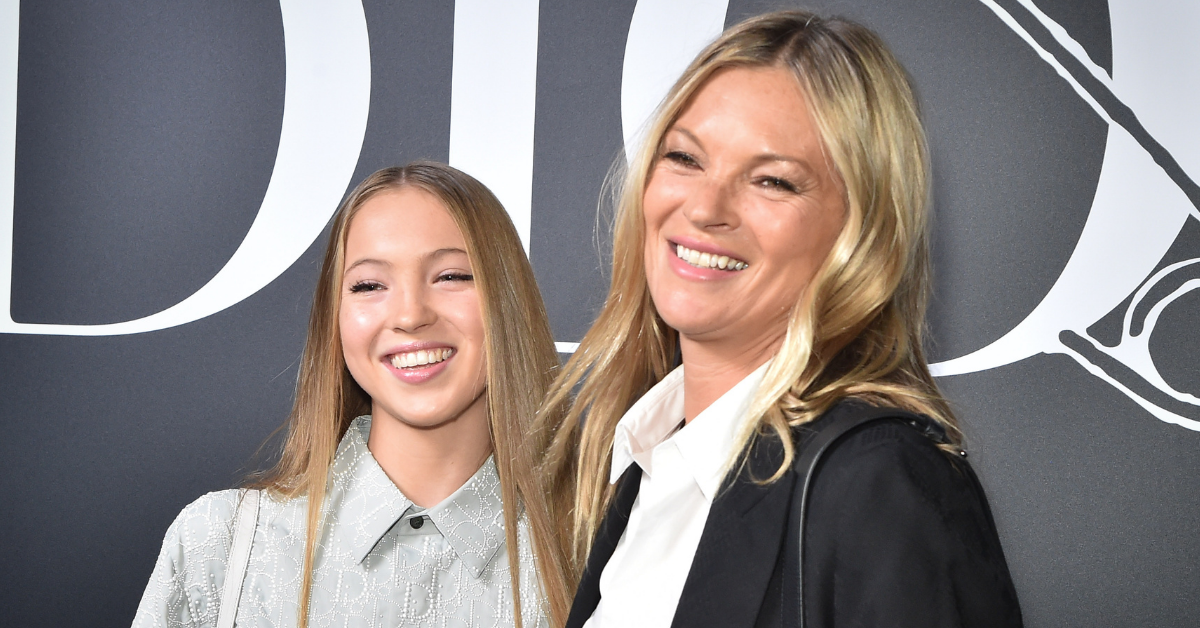 Stephane Cardinale - Corbis/Corbis via Getty Image
A model has become an inspiration for wearing her medical equipment during a fashion show.
Lila Grace Moss, daughter of world-renowned British supermodel Kate Moss, wowed the crowd at Milan Fashion Week.
Moss, 19, walked down the runway in a stunning ensemble comprised of gold bodysuit and Baroque-style jacket by Fendi and Versace, but that wasn't all she was sporting.
Moss also wore her insulin pump, a pump used to treat type 1 diabetes, on the outside of her left thigh.
Type 1 diabetes is a condition in which the pancreas doesn't generate the insulin required to regulate blood sugar levels.
Sufferers of the condition must take medication to regulate their insulin levels, and often wear insulin pumps that consistently pump insulin to the bloodstream for up to 72 hours.
Diabetes is a common ailment, with over 34.2 million Americans suffering from the condition. However, type 1 diabetes is the less common type of the condition, only accounting for 5-10% of diabetics.
It was just August of last year when Moss divulged in an interview she had type 1 diabetes.
"I think not many people know that I have diabetes. It's not visible from the outside, so no one would really know just by looking at you. I have type 1."
Moss posted photos from the Milan runway to her Instagram.
She was met with tons of comments from fans commending her on promoting diabetes awareness and visibility for those with chronic illnesses.
One user wrote:
"As a fellow T1 diabetic (and ex model), THANK YOU for wearing your device on the freaking runway!"
Moss has also been getting praised on Twitter for displaying her insulin pump during Fashion Week.
Lila Moss, daughter of Kate Moss...background of #T1Diabetes Fashion event- and a #Diabetes technology device clea… https://t.co/Huue887SsM

— Partha Kar 🇮🇳 🇬🇧🎥🏏 (@Partha Kar 🇮🇳 🇬🇧🎥🏏) 1632749254.0
Hi I'm not going to shut up about this, #LilaMoss the diabetic queen https://t.co/McT5R5awMf

— T (@T) 1632752062.0
👏🏻👏🏻👏🏻👏🏻 thank you #lilamoss for all the pwd & cwd whom in the past have hidden their T1 & more recently their tech… https://t.co/KeVUQbtgis

— Anna 💙 (@Anna 💙) 1632756891.0
i didnt realise when lila moss walked fendace she not only chose to but was also allowed to walk with her omnipod v… https://t.co/c0i6Sb9mR0

— matt dillons biggest fan (@matt dillons biggest fan) 1633259743.0
@ETimesPhotos How wonderful for all the people out there, especially kids who feel uncomfortable showing their pump… https://t.co/JwgHAudjO3

— Rosevincent (@Rosevincent) 1633442552.0
@ETimesPhotos My stepdaughter was in 6th grade when the school photographer posed her specifically to hide her insu… https://t.co/EZwZOsM2LF

— I ain't scared. (@I ain't scared.) 1633434174.0
@ETimesPhotos It seems only those who are personally connected to T1D understand the positive impact this makes. A… https://t.co/HY4QU4COcO

— KK (@KK) 1633437449.0
@ETimesPhotos As a father of a type 1 diabetic, I LOVE this. Anything that can be done to normalize T1D is a plus.… https://t.co/iGI8VRqfW4

— Hip Hop History Guy (@Hip Hop History Guy) 1633440871.0
Insulin pump makes the catwalk. No reason to hide it and good reason to normalize it. https://t.co/mQx9zuu3Ok

— Benjamin J. Davies MD (@Benjamin J. Davies MD) 1633445069.0
I don't care what else is going on, or how you feel. In this moment I got to show my daughter she can be anything (… https://t.co/3ZA3j7O2QM

— Britt 🧂 (@Britt 🧂) 1633445651.0
This wss the first time Moss had worn her insulin pump during a fashion show, but based on the reactions she got it may not be the last.