Tag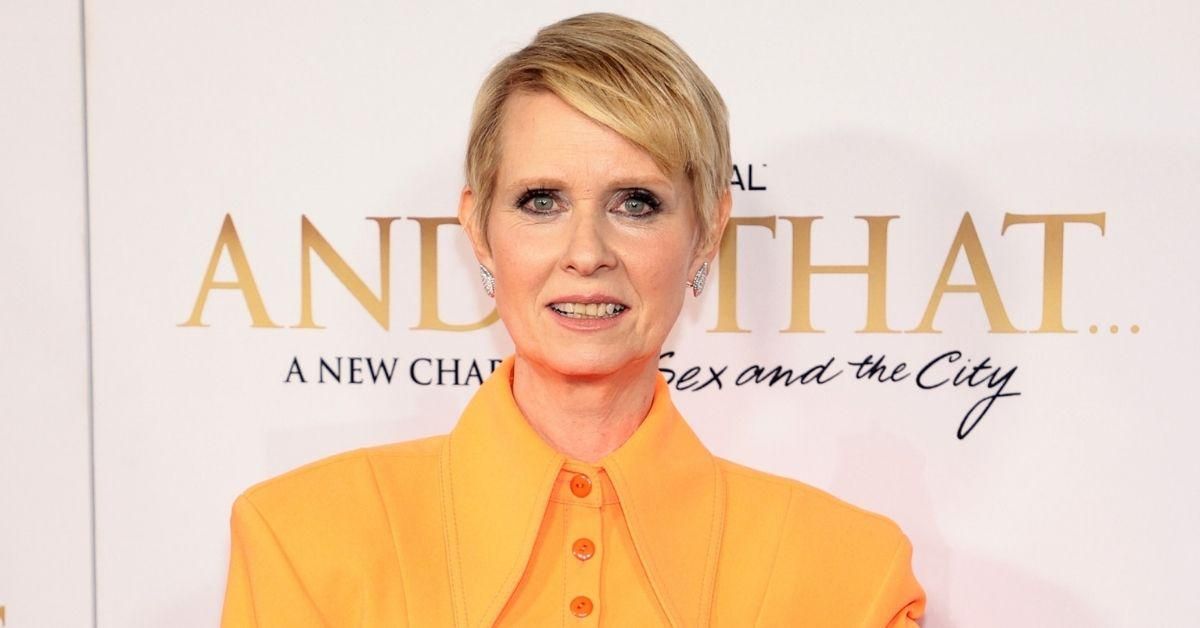 Dimitrios Kambouris/Getty Images
Actress Cynthia Nixon slammed New York Mayor Eric Adams for his alleged mishandling of health and safety protocols in New York City public schools as COVID cases continue to rise.
The 55-year old And Just Like That star also compared her 10-year-old son's school drop-off protocol to Netflix's dystopian survival drama, Squid Game.
"School drop-off every morning is like the Squid Game," Nixon wrote. "every day fewer & fewer people & whoever is left gets herded into the cafeteria to play Russian roulette over lunch."
Squid Game is about a group of adult competitors from all walks of life competing in a series of deadly children's games for a chance at a $40 million cash prize.

The show's creator was inspired by COVID-19 as the global pandemic highlighted the socioeconomic disparities between the lower and upper classes.

Nixon added:

"The many quarantining students & teachers today were joined by our principal himself who tested +."
Nixon–who endorsed Bill de Blasio in the 2013 New York City mayoral election–previously slammed de Blasio's successor, Mayor Eric Adams, for not doing enough to protect students and educators amidst the health crisis.
"And here in NY our Mayor is all talk & 'swagger' ZERO walking the walk," she tweeted last Thursday.
"He says they're 'randomly testing" 20% of students, but with all the caveats on who is tested, yesterday at my 10 yo's school only 12 students out of 305 were tested. That's 3.9% of the student body."
Nixon–who also failed to unseat then-Incumbent Governor Andrew Cuomo after announcing her campaign for Governor of New York as a progressive challenger in 2018–shared a Reddit post written by a high school student.
"Read this student's account of what's happening at one of NYC's most elite public high schools," she said.
"THIS is what happens when you have a Mayor who thinks swagger can replace actual functioning Covid-safety protocols that keep schools up & running & teaching effectively."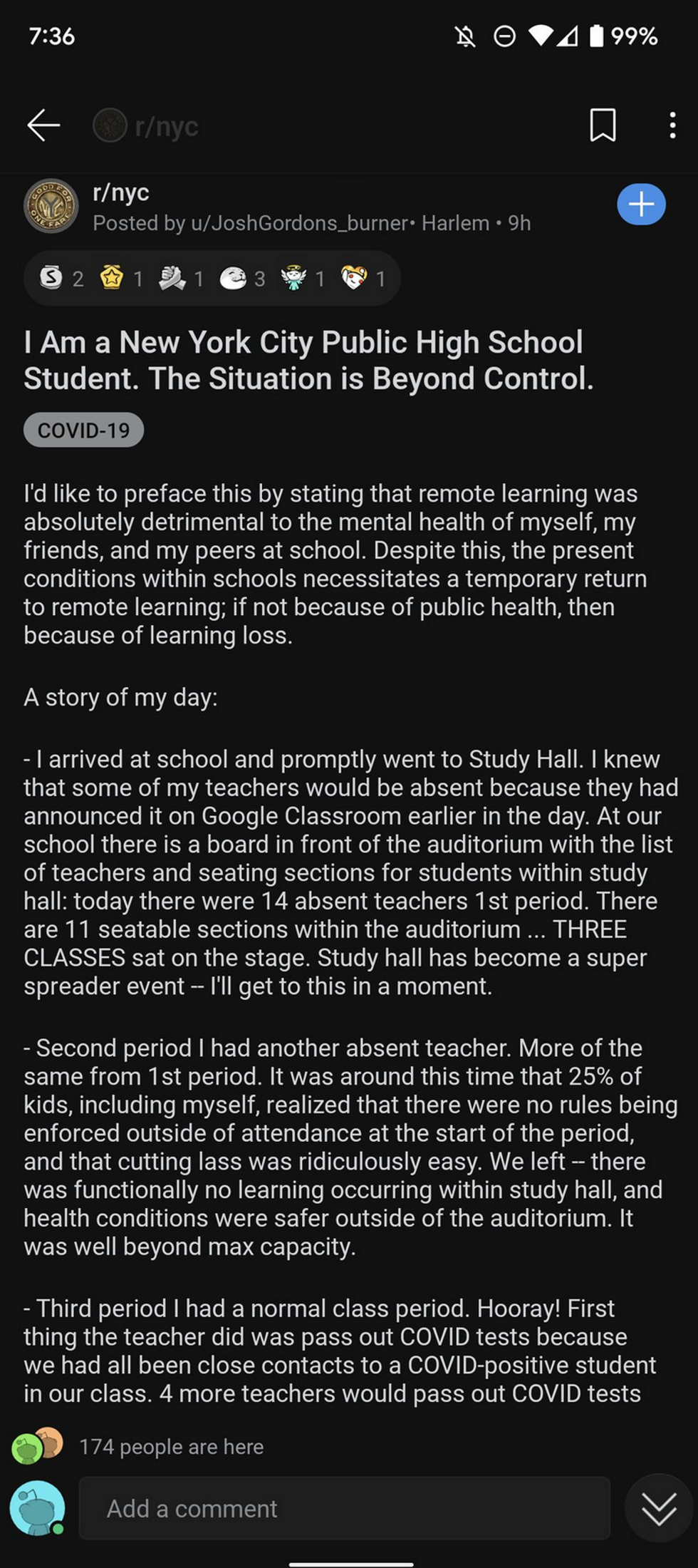 @CynthiaNixon/Twitter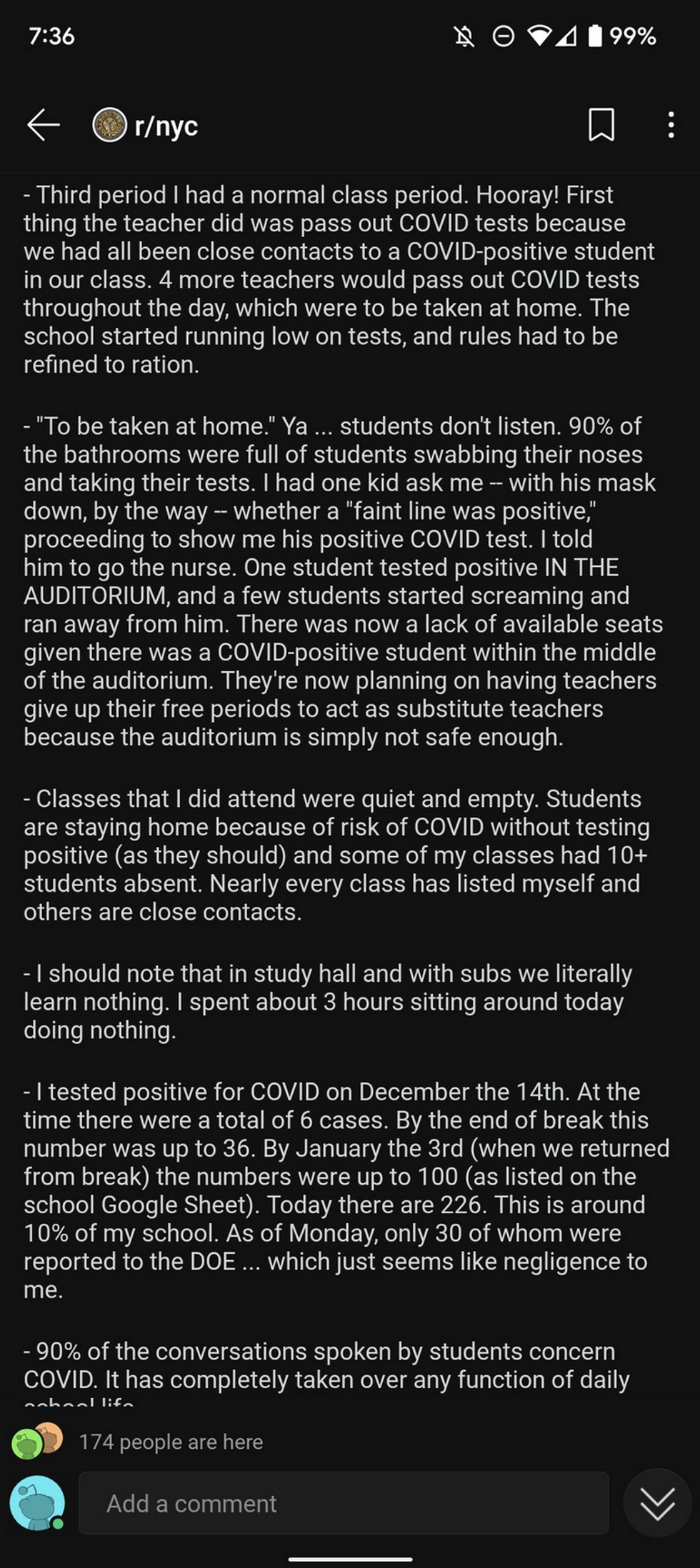 @CynthiaNixon/Twitter
She suggested public schools should follow the proper COVID protocols set by private schools—which include weekly testing for students and teachers and the distribution of masks.

"We're almost 2 years into the pandemic & we now know what works to keep schools open—just look at what private schools do:"
"- students & staff test BEFORE returning to school"
"- schools go remote after breaks to give time to get results"
"- masks distributed widely"
"- testing weekly."
In her final tweet, she asked why the city of New York was not "prepared," despite available funding.
"Last spring Congress gave $123 billion to K-12 schools for Covid preparedness. Why isn't NYC 'prepared?'"
"Mayor Adams has stepped into a huge challenge with the surge of Omicron, but kids now are neither learning NOR safe & the Mayor's big swagger is doing little to hide that."
Parents and others shared their own frustrations.

Mayor Adams and Schools Chancellor David C. Banks kicked off their first weekday as leaders by emphasizing the Department of Education's (DOE) Stay Safe and Stay Open safety measures.

The series of approaches meant to safely re-introduce in-person learning was announced in December by then-Mayor de Blasio and Mayor-elect Adams.
"Our young people rely on our public schools as lifelines every single day and we owe it to them to be fully open," said Adams on January 3, while visiting Concourse Village Elementary School and P17X–a District 75 school–in the Bronx.

"As someone who was born, raised, and graduated from NYC public schools I know how important they are to families across the city and we will not deviate from our commitment to keeping them safely open."
Schools Chancellor David C. Banks added:
"I am honored to stand shoulder-to-shoulder with the incredible educators, school leaders, and support staff who are showing up every day during this pandemic for their students."
"From increased testing to PPE, we are making sure that our schools are safe, and we work closely with our labor partners, parents, and community members to ensure our schools stay safely open."